Doha2015 Prediction Panel: which three athletes are you most looking to watching?
Our panel of journalists and coaches look forward to the IPC Athletics World Championships.
20 Oct 2015
Imagen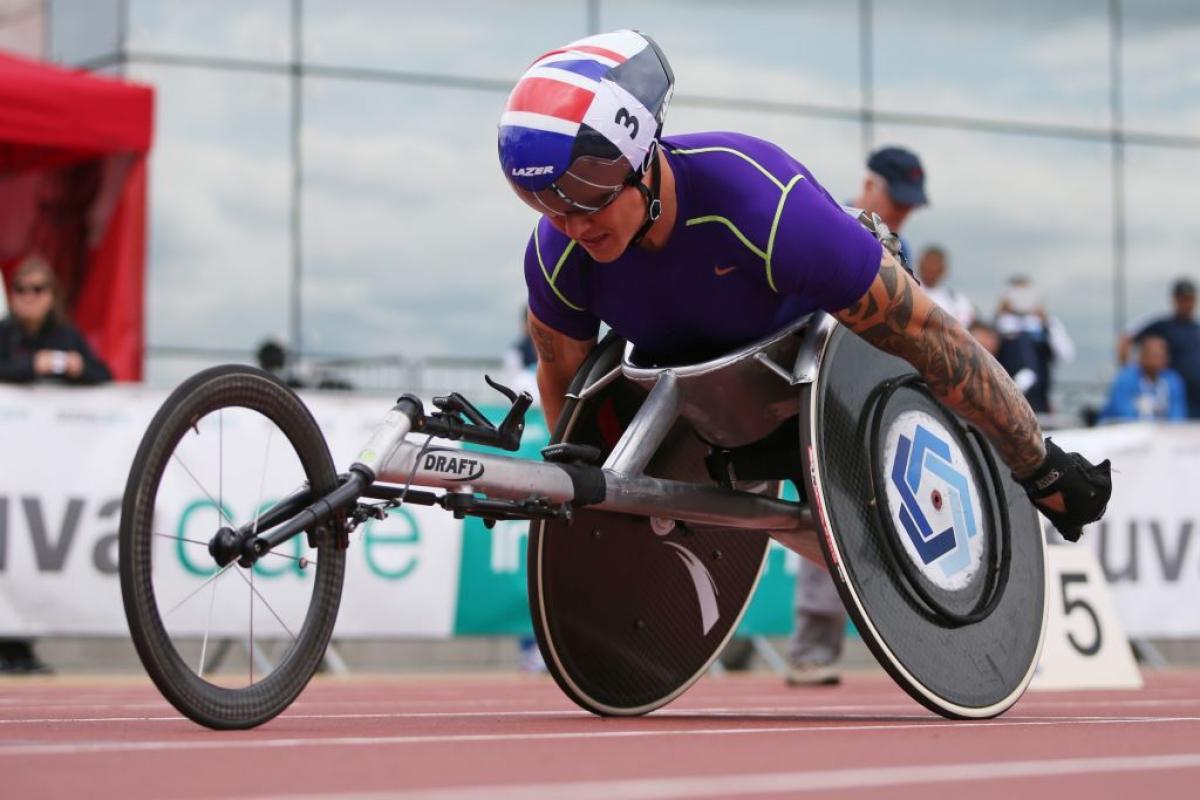 ⒸGetty Images
On the penultimate day before the start of the 2015 IPC Athletics World Championships – which start on Wednesday 21 October – we ask our Doha Prediction Panel the following question:
Which three athletes are you most looking forward to watching?
Remember, you can tell us your answers to our daily questions by sending a Tweet to @IPCAthletics using #Doha2015.
Here is a reminder of who is on the panel:
Doha Prediction Panel
• Ed Harry - BBC World Service athletics commentator
• Guido Bonsen – Head coach of the Dutch para-athletics team
• Danny Crates – Former Paralympic, world and European 800m T46 champion and now Paralympic commentator for British television's Channel 4.
• Iryna Dvoskina – Australian Institute of Sport para-athletics coach to multiple world champions
• Jan-Willem Buijs – Journalist and reporter for www.parasportreport.com
Danny Crates
I want to see how Richard Browne responds to losing his world record. Brazil's Alain Oliveira was so exciting when he burst onto the scene, and with his home games around the corner I would expect him to be firing on all cylinders.
Great Britain's Graeme Ballard is always a joy to watch – he's not necessarily going to win, but never rule him out for a medal. Every time the event tries to move on, Graeme seems to say 'Well I am coming too'.
Guido Bonsen
I think with one year to go to Rio the level of this World Championships will be outstanding. Three is just not enough to sum up what I am looking for. I can't even say this for my own team.
I believe there will be so many unreal performances and great battles at these championships. I look forward to all finals and I'm most interested to see how our athletes are holding up against the best in the world. I look forward to watching 10 days of great athletics.
Ed Harry
David Weir - Back in a GB vest for the first time since London 2012. I was at both the Great North Run and the Berlin Marathon, reporting on both of those wins for the six times Paralympic gold medallist. We spoke at length after his victory in Berlin and I am convinced that the David Weir of 2011/2012 is back.
April Holmes - Still making the US team, still an inspiration. I have been lucky enough to work with April for BBC World Service Radio, and saw up close the dedication and the passion that runs through every aspect of her life, on and off the track. She would not be in Doha unless she thought she could win.
Markus Rehm - I love watching him jump, and I hope that he has the opportunity to compete at both the Paralympic and Olympic Games in Rio next year. For one of the world's best long jumpers to be an IPC athlete shows just how much disability sport has developed. Rehm, as an 8.29 metres jumper, has a talent that exceeds that of many of his non-disabled counterparts.
Iryna Dvoskina
I am looking forward to watching my athletes of course, Scott Reardon in the 100m and 200m T42 and Chad Perris 100m and 200m T13.
I was really looking forward to watching my other athlete, Evan O'Hanlon compete in the T38 sprints but unfortunately due to an injury he will not be competing – but he is here commentating instead!
In this case my third athlete will be Vanessa Low in the 100m and long jump T42.
Jan-Willem Buijs
As a Dutchman I look forward to seeing Marlou van Rhijn doing well in her races.
Further on I look forward to the long Jump T44 competition between Markus Rehm and Ronald Hertog. Both athletes are a true inspiration for Paralympic sports by claiming the gold in able-bodied National Championships. Rehm and Hertog showed that Paralympic sport is top sport and there to been included in able-bodied competition.