Double world records at swimming Euros
On the penultimate day of the 2014 IPC Swimming European Championships in Eindhoven, the Netherlands, the home team also pushed up the medals table.
09 Aug 2014
Imagen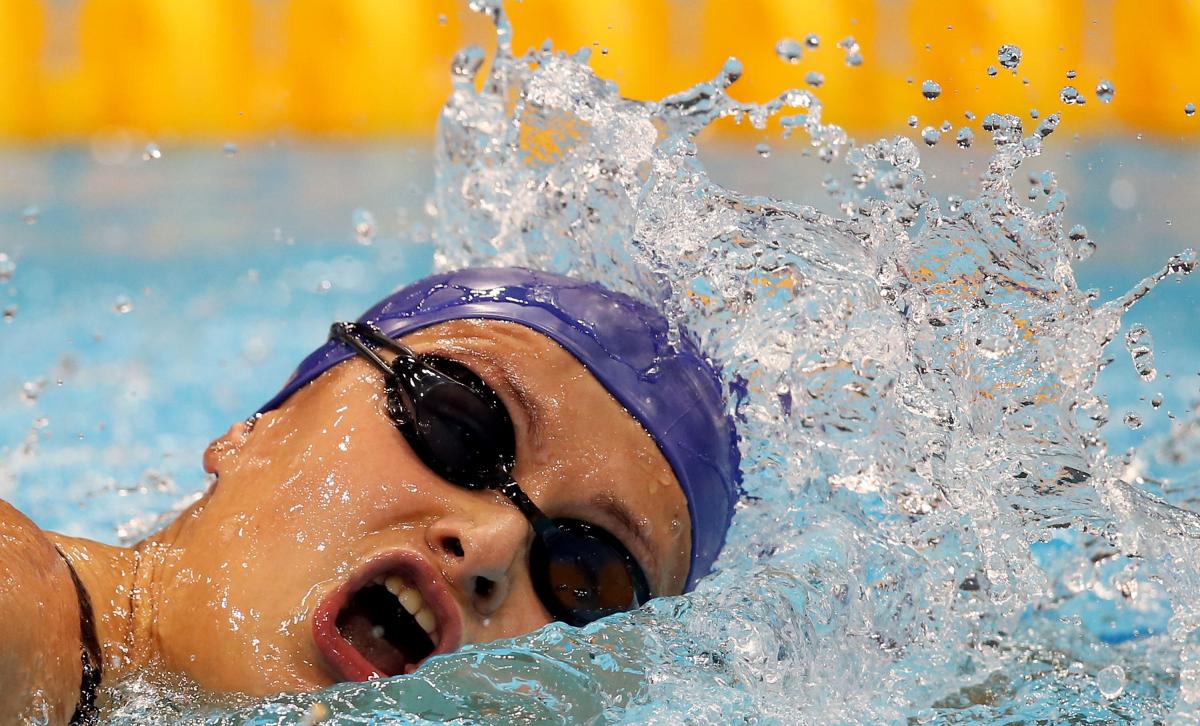 ⒸGetty Images
By IPC
Two world records have been broken on the penultimate evening of competition at the 2014 IPC Swimming European Championships in Eindhoven, the Netherlands.
Russia's Denis Tarasov highlighted the evening session, bringing down his men's 100m freestyle S8 world record, on a night where Russia won five medals.
Tarasov (56.27) lead all the way despite constant pressure from teammate Konstatin Lisenkov (58.16). Great Britain's Josef Craig (1:00.52) won bronze.
Ukrainian Olga Sviderska (3:20.00) broke the SM3 world record in the women's 150m individual medley SM4 to finish in bronze. Her teammate Mariia Lafina (3:14.31), winning her first individual gold, lead Lisette Teunissen (3:19.06) of the Netherlands into silver.
Dutch swimmers won two gold medals as Olivier van der Voort and Summer Mortimer stormed to victory and propelled their team to sixth place in the medals table.
The host country now has seven golds for the meet, compared to the 2011 European Championships where they won just two and finished 18th in the standings. They have 20 medals in total, adding eight onto their tally from three years ago.
After equalling her women's 100m backstroke S10 European record in the morning session, Mortimer (1:06.46) decided to try to go all out to bring it down by almost 0.50 seconds in the final.
"I wanted a world record," Mortimer said. "I'm not satisfied, I'm not super happy. That wasn't the perfect race. But this was a gauge to see where I am at."
Great Britain's Alice Tai (1:09.19), aged just 15, showed why she is a face to watch in the future with silver, and similarly Hungary's Bianka Pap (1:10.96) aged just 14, won her first medal of the competition with bronze.
Van der Voort (1:01.09) won a sensational men's 100m backstroke S10 final, beating reigning European champion Estonian Kardo Ploomipuu (1:01.27). At just 16 years old, the Dutch teenager led from the gun to win despite a final surge from Ploomipuu.
"I am very, very happy. That was a fantastic race," an excited van der Voort said. "I was dying for that gold and I won."
Belgium's Sven Decaesstecker (1:04.47) came back from disappointment on Friday (8 August) in the 200m individual medley to take bronze.
The remaining four medals for Russia came in the women's and relay races.
Tarasov's teammate Darya Stukalova (59.77) and Great Britain's Hannah Russell (1:00.62) beat eight-time Paralympic champion Oxana Savchenko (1:00.84). That brings Stukalova's gold medal total for this week to four.
Anastasia Diodorova (1:28.76) triumphed in the women's 100m backstroke S6 to win her first gold. Spain's Julia Castello (1:33.06) and Ukraine's Oksana Kruhl (1:34.73) added to their medals tally in second and third.
Anna Krivshina (1:01.82) rounded off the individual golds for her team in the women's 100m freestyle S13. Poland's Joanna Mendak (1:01.83) and Spain's Deborah Font (1:02.20) picked up silver and bronze.
The Russian team (3:52.16) finished the night with a gold in the men's 4x100m freestyle relay 34 points ahead of Ukraine (4:00.20) and Great Britain (4:02.41).
Yevheniy Bohodayko (30.24) added another gold for Ukraine, and a third for himself this week, in the men's 50m butterfly S5. His compatriot Andriy Kozlenko (33.04) and Italy's Valerio Taras (33.76) won silver and bronze respectively.
Bohodayko's teammate Maksym Veraksa (52.12) won his second gold of the Euros in the men's 10m freestyle S12. Russia's Aleksandr Nevolin-Svetov (52.76) and Azerbaijan's Dzmitry Salei (52.86) picked up second and third.
Italy's Cecilia Camellini (1:09.34) finished over three seconds ahead of Germany's four-time world champion Daniela Schulte (1:12.61) in the women's 100m freestyle S11. Sweden's Maija Reichard (1:13.07) hauled in her fourth medal of the competition in bronze.
Camellini said: "This was my last one and I feel it was a great competition. I love the 100m freestyle, it is my favourite race."
The men's 100m backstroke S9 saw Great Britain's double Paralympic champion James Crisp (1:04.30) staying ahead for his first gold and second medal of the week. Hungary's Tamas Toth (1:05.44) and Poland's 16-year-old Patryk Biskup (1:07.88) won silver and bronze respectively.
At 57 years old, Spain's Sebastian Rodriguez (34.09) was not fazed by the youngsters dominating proceedings. He collected his second gold of the competition in the men's freestyle S5, beating three-time Eindhoven 2014 gold medallist Andrew Mullen (36.12) of Great Britain into silver.
"I was expecting to be under 34 seconds so it was around what I thought. It was a gold medal. It's always a gold medal," a defiant Rodriguez said.
Russia's Kirill Popov (36.50) completed the podium.
Spain have also improved on their 2011 ranking, moving up to fourth in the medals table compared to their tenth-place finish three years ago.
The final race of the evening saw world champions Great Britain (4:27.21) ease to gold in the women's 4x100m freestyle relay 34 points, in front of Spain (4:38.71) and Russia (4:40.31).
Heading into the final day of competition on Sunday (10 August), Ukraine lead the medals table with 86 medals (35 gold). Russia are second with 77 medals including 28 gold and Great Britain are third with 62 (26 gold).
The 2014 IPC Swimming European Championships continue until 10 August and feature around 380 of Europe's best swimmers from 37 countries.
Tickets, live results and a live stream are still available on the Eindhoven 2014 official website.
Live updates will be posted to the IPC Swimming Facebook page and @IPCSwimming on Twitter or search #Eindhoven2014.