Dutchman Evers not phased by improving Emeliantsev
Ahead of the IPC Swimming European Championships, Paralympic champion Marc Evers speaks about Russian rival.
19 Feb 2016
Imagen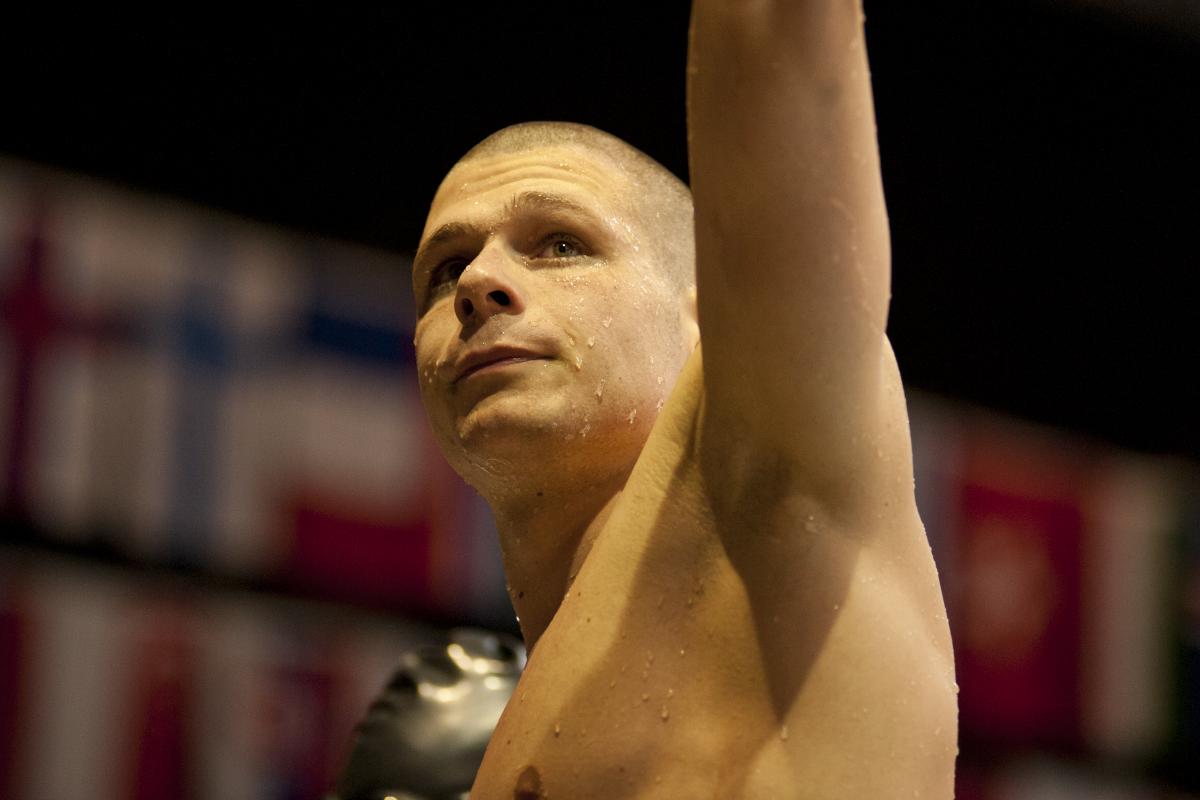 Ⓒ© Luc Percival Photography. All rights reserved.
By Becki Ellsmore
With the IPC Swimming European Championships set to get underway on 30 April Dutchman Marc Evers is training hard, seemingly unfazed by the growing threat from Russia's Viacheslav Emeliantsev.
The rivalry between Evers, 24, and relative newcomer Emeliantsev began last year at the 2015 World Championships in Glasgow, Great Britain, when Emeliantsev stormed to victory in Evers' specialist event, the 100m backstroke S14.
The 21-year-old Russian also claimed Evers' 200m individual medley title, as well as a further gold in the 200m freestyle, breaking three world records along the way.
Despite the rivalry between him and Emeliantsev, Evers is unconcerned and has stated that his main goal for the Euros in Funchal, Portugal, is "to swim personal best times".
"He was the best swimmer in the past season and he's the world record holder," Evers said. "[He] is not specifically the main opponent, there are more competitors. There may always be new competitors."
Although Evers is three years older than Emeliantsev, his comparatively high level of experience on the world stage could prove to be useful in beating the young contender.
Since beginning to compete at an international level in 2010, Evers has become a multiple Paralympic, European and world champion and record holder.
This year's European Championships offer a final major opportunity for Evers to reclaim his place at the top of the leader board before the Rio 2016 Paralympic Games in September.
He cites his home country's enthusiasm for swimming as one of the main reasons he took up the sport in the first place: "In The Netherlands our culture is that all young kids learn to swim and follow swimming lessons. So did I. I've enjoyed it so much, that I went to a swimming club and start to train there. Throughout the years I've exercised a lot and improved myself a lot. It went so well that I've been selected for the Dutch team and improved myself further to the professional athlete I'm now."
With a gruelling six day-a-week training schedule, featuring several dry land sessions as well as many hours a day in the pool, he is putting in plenty of preparation 2016. Although the Euros will be an important stepping stone towards Rio, Evers is already focusing on what he hopes to achieve later this year, with a 100m backstroke Paralympic title to defend.
"For sure I'm looking forward to the Paralympic Games. It's the most important tournament for me as a swimmer...In the first place the most important aim is to swim personal best records on my distances. And I would be very happy when I win a medal... I'm very excited for both tournaments, but you can imagine that the Paralympic Games in Rio will be very special."
The 2015 IPC Swimming European Championships is expected to attract 450 swimmers from 50 countries between 30 April - 7 May to the island of Madeira, off the coast of Portugal.
Tickets are completely free for all spectators and it is one of the final opportunities for swimmers to qualify for the Rio 2016 Paralympic Games.