Eger to stage second World Para Powerlifting World Cup
Some of the world's best will gather in the Hungarian city from 4-7 May to compete in the penultimate major event before the World Championships.
03 May 2017
Imagen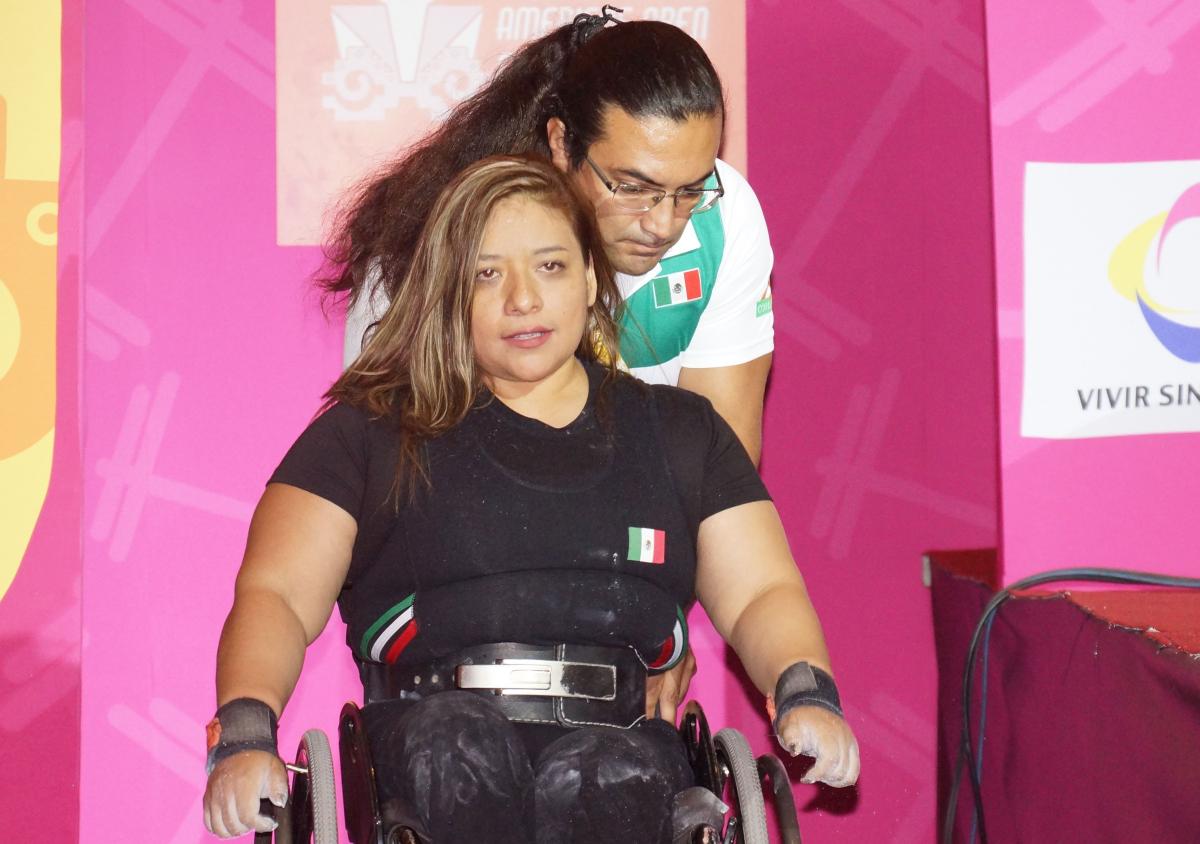 By IPC
Some of the world's best powerlifters will head to Eger, Hungary, to compete at the second World Para Powerlifting World Cup from 4-7 May, the penultimate major event before the Mexico 2017 World Para Powerlifting Championships.
Mexico's Amalia Perez will be amongst the big names participating in Eger. The three-time Paralympic gold medallist will compete for the first time since winning the women's up to 55kg at Rio 2016.
Her compatriot Jose Castillo, bronze medallist in the men's up to 97kg at Rio, will also be one to look out for, this time in the up to 107kg category.
"I want to perform well in Hungary because I am representing my country, no matter if it's a World Cup, a World Championships or a Paralympic Games," he said.
"I hope to achieve the best possible result and feel good whilst competing. It is not good to focus on two events at a time, but of course I think of Mexico 2017 and feel extra-motivated."
Hosts Hungary are hoping of landing gold through Paralympic bronze medallist Nandor Tunkel in the men's up to 49kg.
"An injury whilst participating in that last competition prevented me from achieving a personal best, but I am confident I can do that in Eger," said Tunkel. "I would love to do that on home soil."
Azerbaijan's Elshan Huseynov set a world record of 243kg in the men's up to 107kg at the 2015 European Open Championships in Eger. The 39-year-old is now hoping to make history again in the Hungarian city.
Other powerlifters to look out for are Brazil's two-time Paralympian Marcia Menezes (women's up to 86kg) and Egypt's London 2012 bronze medallist Taha Abdelmagid (men's up to 54kg).
The last major event before Mexico 2017 will be the 2017 ASEAN Para Games in Kuala Lumpur, Malaysia, which is only open to countries from that region, between 17-23 September.
--------------------------------------------
The Eger 2017 World Para Powerlifting World Cup runs from 4-7 May and will be streamed live on World Para Powerlifting's website.
All events will be shown live at the sport's website and can be followed on social media (Facebook.com/parapowerlifting, @ParaPowerlifting on Instagram and @Powerlifting on Twitter).
The World Para Powerlifting Championships will take place in Mexico City from 30 September-6 October, with more than 360 powerlifters from 65 countries competing in the Juan de la Barrera Olympic Gymnasium.