Equestrian: Top quotes of Rio 2016
All the emotion from the riders after their performances at Rio 2016.
28 Sep 2016
Imagen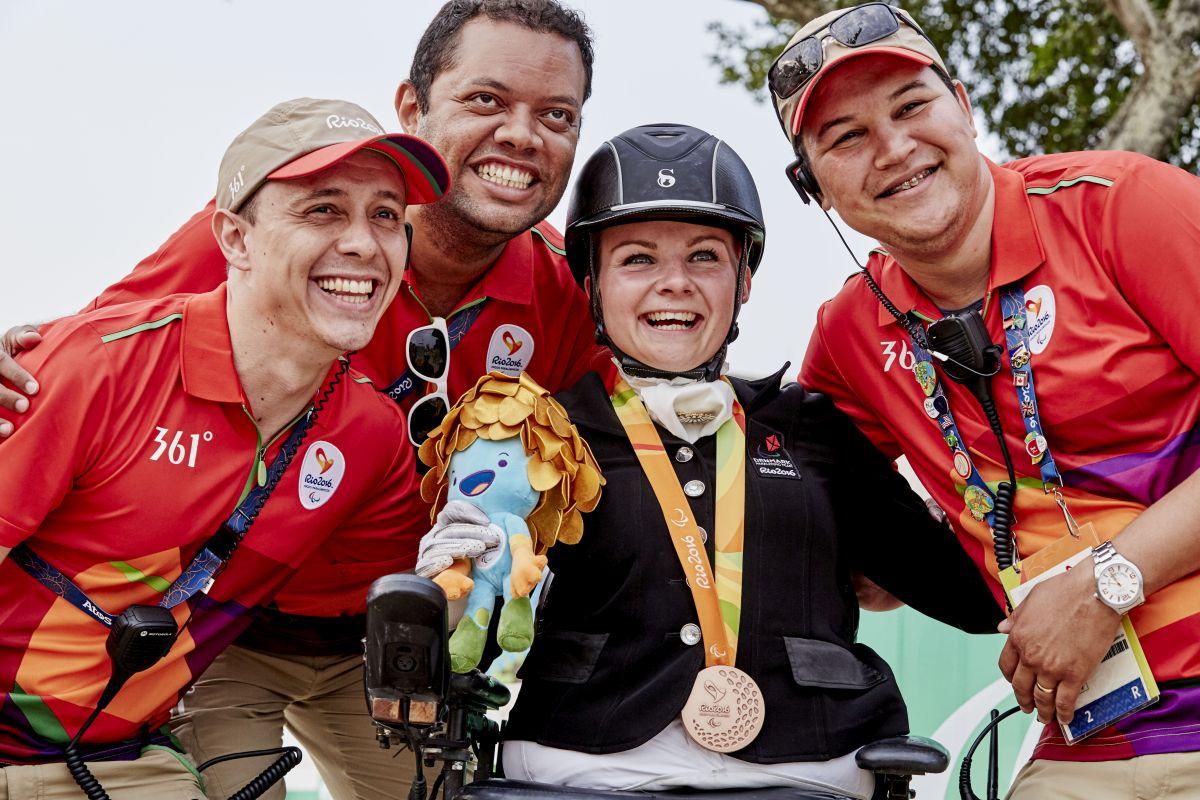 ⒸFEI/Liz Gregg
By By Rob Howell | For the IPC
"I do care about the results but I don't care what the judges think because he was brilliant, amazing. I think it's the best test he's ever done."
A stunning six days of top class Para dressage brought out the best performances from the world's top riders. And with those performances came some great quotes. So, in no particular order, here are our favourite things that were said during that wonderful week in Deodoro.
Great Britain's Lee Pearson talking about his horse, Zion…
"I do care about the results but I don't care what the judges think because he was brilliant, amazing. I think it's the best test he's ever done."
Denmark's Stinna Tange Kaastrup on the 24-hour wait to see if her horse, Smarties, would pass its inspection…
"It was the worst night of my life. I woke up every hour just totally stressed out. I was so in disbelief I had no idea what was going on. The horse looked fine. Can one person have that much power in my life, what was going on? I cried my eyes out and then I got a little bit stubborn and thought 'no it's not going to get me down I'm going to enjoy it'."
The USA's Sydney Collier, on why she does not get nervous…
"I had a stroke aged 11 which knocked out my ability to feel nervous or anxious or scared - it's the silver lining. When people say they're really nervous before competing I say, 'just have a stroke - it takes care of all that. You've got to look on the bright side; I can't use my left side at all, but at least I don't get nervous at shows!"
Belgium's Michèle George talks about passion…
"We live our passion. I think we should enjoy the competition and don't forget to pat your horse. We should relax and enjoy it. You don't have to be stressed. What for? We work four years and now we have to do our best and enjoy and be grateful we are here. Passion drives us."
Uruguay's Alfonsina Maldonado on competing as her country's first ever Para dressage Paralympian…
"I did get huge support to get here so my message is that if you dream it you can do whatever you do to reach it. The most important thing is to be a good person and be kind.
"Here we are real heroes. Not everyone is a real hero but the most important thing is to be a nice person."
Great Britain's Anne Dunham on what her horse, LT Lucas Normark, gives her…
"He gives me back my freedom and I'm an equal to many people - actually I'm better than a lot of people on my horse because I can ride. He's my best friend and he takes me round the great wide open world."
Austria's Pepo Puch talks about how his horse, Fontainenoir, is a bit like a dog.
"We call him Fondy Blondy. He's the blackest blond horse ever. His ex-owner says he's in the wrong body. He wants to be a dog and wants to be with you all the time."
Brazil's Sergio Oliva after winning the first of his two bronze medals at a home Games…
"For me it is a dream come true. I have worked for more than 12 years to get this bronze medal so for me it means gold. I've worked hard to find the good combination – the Two Hearts – which to me means one heart, and to get a medal in my home country is amazing. I don't have any words. I love this. I love this moment. This is a dream."