Europe's blind football breakthrough
UEFA-funded project helps game reach new heights over past five years
10 Aug 2017
Imagen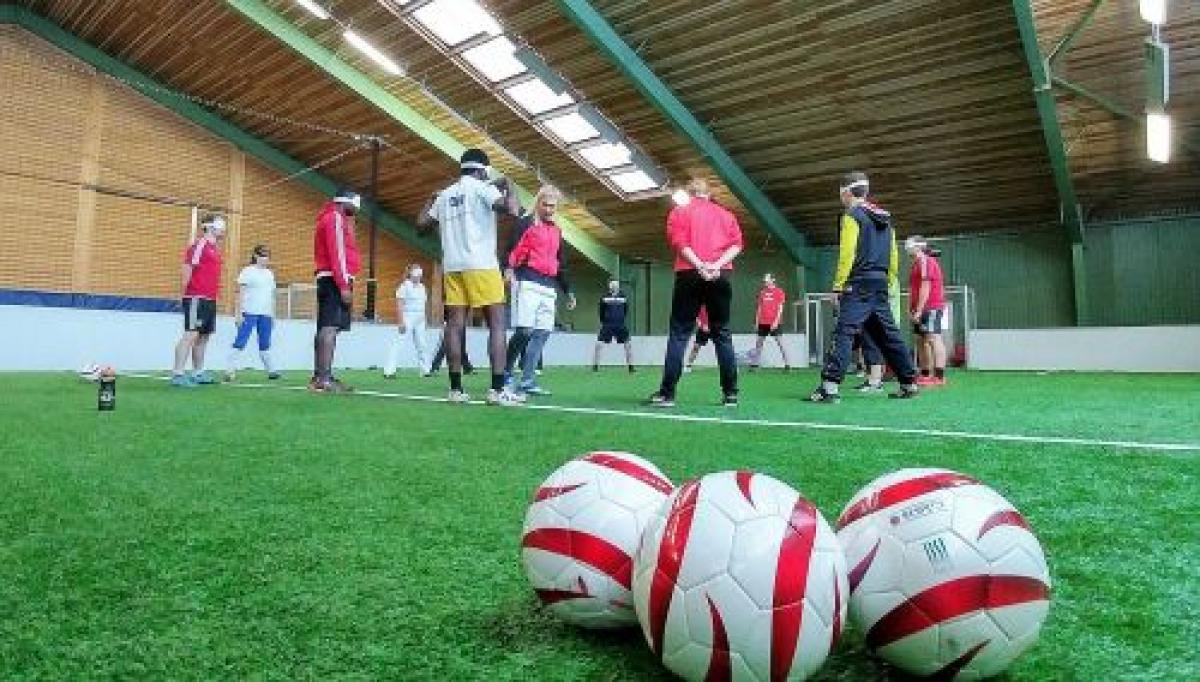 ⒸIBSA
By IBSA
The UEFA-funded International Blind Sports Federation (IBSA) Blind Football Development Project Europe, which ran from summer 2012 until the end of June 2017, has been hailed by all involved as a tremendous success.
IBSA Football Committee Chair Ulrich Pfisterer said: "We have seen many new countries being introduced to blind football. The European Championships had a qualifying tournament for the first time, new countries to the sport have received blind footballs, supporting grassroots programmes and school sport.
"We have also seen a well-attended clinic for blind women. A youth camp in Hamburg was also well attended, giving young players the chance to develop their game. We welcome UEFA´s engagement and hope for further projects in the future."
IBSA President Jannie Hammershoi added: "Five-a-side blind football has always been a popular sport for IBSA but in the last years under the UEFA-funded European Development Project it has progressed rapidly."
Peter Gilliéron, Chairman of the UEFA Fair Play and Social Responsibility Committee, said: "The objective of the UEFA Football for All Abilities portfolio is to help create more grassroots playing opportunities for different types of football, such as for people who are blind or partially sighted. UEFA believes that whoever wants to play football should have the opportunity to do so."
Belgium player Kevin Vandenborght said: "I would like to thank IBSA and UEFA for letting me realize my dream. Thanks for enabling visually impaired people to practice the sport they like. For us, it is a second chance to be included in society and recognized thanks to sport goals and challenges."
Project achievements
-Training camps in 12 countries - Belgium, Ireland, Belarus, Bosnia & Herzegovina, Portugal, Denmark, Armenia, Sweden, Finland, Georgia, Romania and Austria - involving participants from 16 countries.
-1st and 2nd IBSA Euro Challenge Cups, development tournaments involving emerging nations in blind football. The first was held in Prague, Czech Republic, in 2014 and the second in Thessaloniki, Greece, in 2016.
-1,173 blind footballs, 908 sets of standard eyeshades and 88 sets of black-out eyeshades (dark goggles) have been donated by IBSA to 39 countries. The total cash value of the equipment distributed is of around EUR 47,000.
-80 referees from 20 countries have been trained in the rules of the game.
-Fourteen players and 11 coaches from six countries took part in 1st European youth camp in Hamburg, Germany, in summer 2015
-First ever international women's blind football training camp and tournament in Vienna, Austria, in May this year. Seventy-five people from 16 countries attended, including 60 women. Thirty-one women players took part, including 22 from seven European countries, and 20 more women from European countries took part as referees, coaches, guides, support staff, etc.
-For the first time ever, earlier this year, IBSA organised a qualifying event for its European Championships Division 1 tournament. The qualifier and division 2 championships were held in Bacau, Romania, in April 2017, and seven teams participated. This means that 15 countries will compete in IBSA European Championships (Divisions 1 and 2) in 2017, up from 10 in 2015.
-Exhibition matches at three UEFA finals: UEFA Champions League finals in Berlin, Germany, in 2015 and Milan, Italy, in 2016, and at the Europa League final in Stockholm, Sweden, earlier this year.