Great Britain launches women's programme
British Para Ice Hockey Association is recruiting women in the country interested in taking up the sport regardless of their experience or access to equipment
19 Jul 2021
Imagen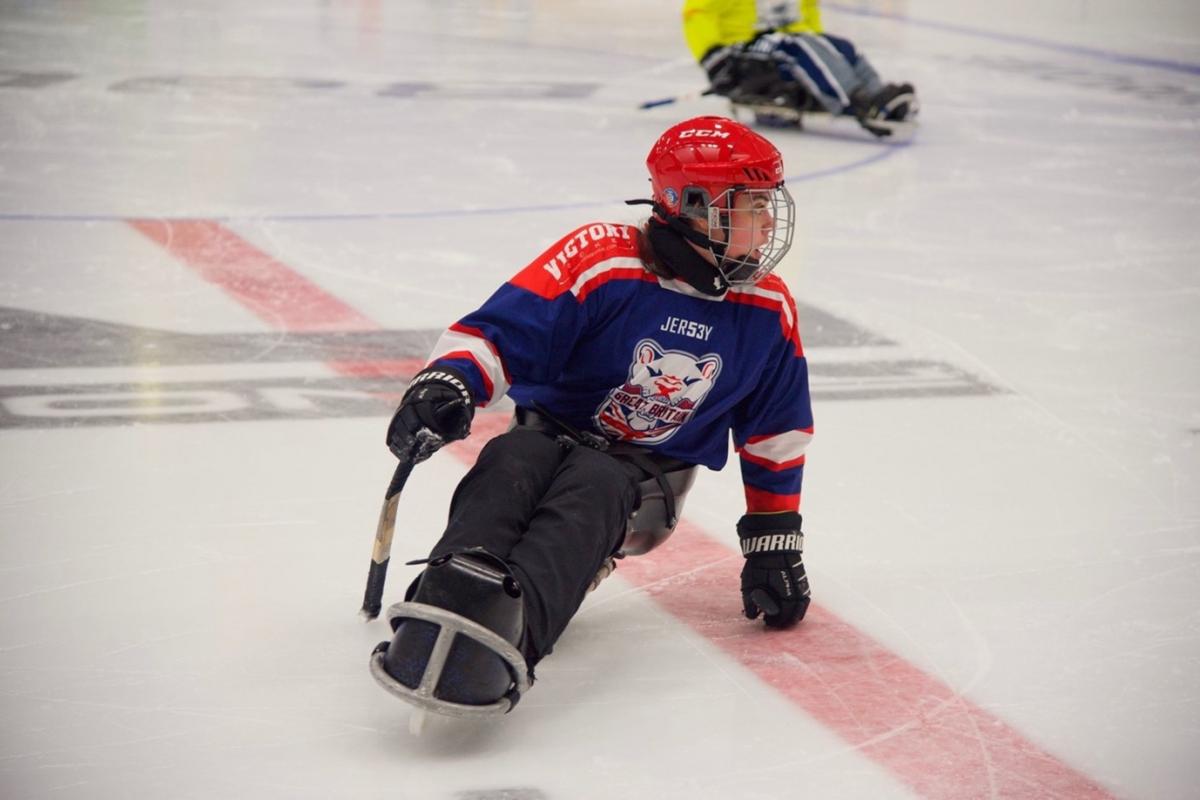 ⒸBPIHA
By Stuart Lieberman | For World Para Ice Hockey
The British Para Ice Hockey Association (BPIHA) announced on Monday (19 July) the official launch of a Great Britain's women's programme geared toward classifiable athletes with physical disabilities who hope to one day participate in World Para Ice Hockey sanctioned events. 
The BPIHA is now recruiting women in the country interested in taking up Para ice hockey regardless of their experience or access to equipment, and plans to offer try-it programmes, club development programmes and a high-performance programme.
Women who qualify with a classifiable disability in the sport — one affecting their lower body — will be invited to bi-monthly training camps.
Peggy Assnick, a long-standing captain of Canada's women's Para ice hockey team since its formation in 2007, recently moved to Great Britain and will take on the head coaching role for the newly established team after previously serving as an assistant coach for Great Britain's men's team at the 2019 World Championships B-Pool.
Assnick has been involved in facilitating and coaching roles with Para ice hockey for decades, having won the Vancouver Accessible City Award in 2016 for her work with Para ice hockey initiatives in Vancouver and Surrey in Canada.
The mission of the BPIHA women's programme is to find people who are passionate about empowering women in the sport and to help establish a sustainable women's Para ice hockey plan of action in response to World Para Ice Hockey's call for national teams ahead of next year's World Para Ice Hockey Women's World Challenge.
In addition to athletes, the BPIHA will be offering coaching, managerial and volunteer opportunities for the women's programme.
The Women's World Challenge is expected to take place in either September or October of 2022 and will be a reoccurring event during the 2022-2026 quadrennial cycle. The event will be a stepping stone on the road to the first-ever Women's World Championships in the future, with the goal of expanding female participation in Para ice hockey worldwide.
Those interested learning more about the newly launched women's Para ice hockey programme in Great Britain and a chance to potentially participate in the World Challenge can email GreatBritain@paraicehockey.co.uk.