Great Britain name team for first Para Athletics Junior Worlds
First Junior Championships will give major games experience to young para athletes.
15 Jun 2017
Imagen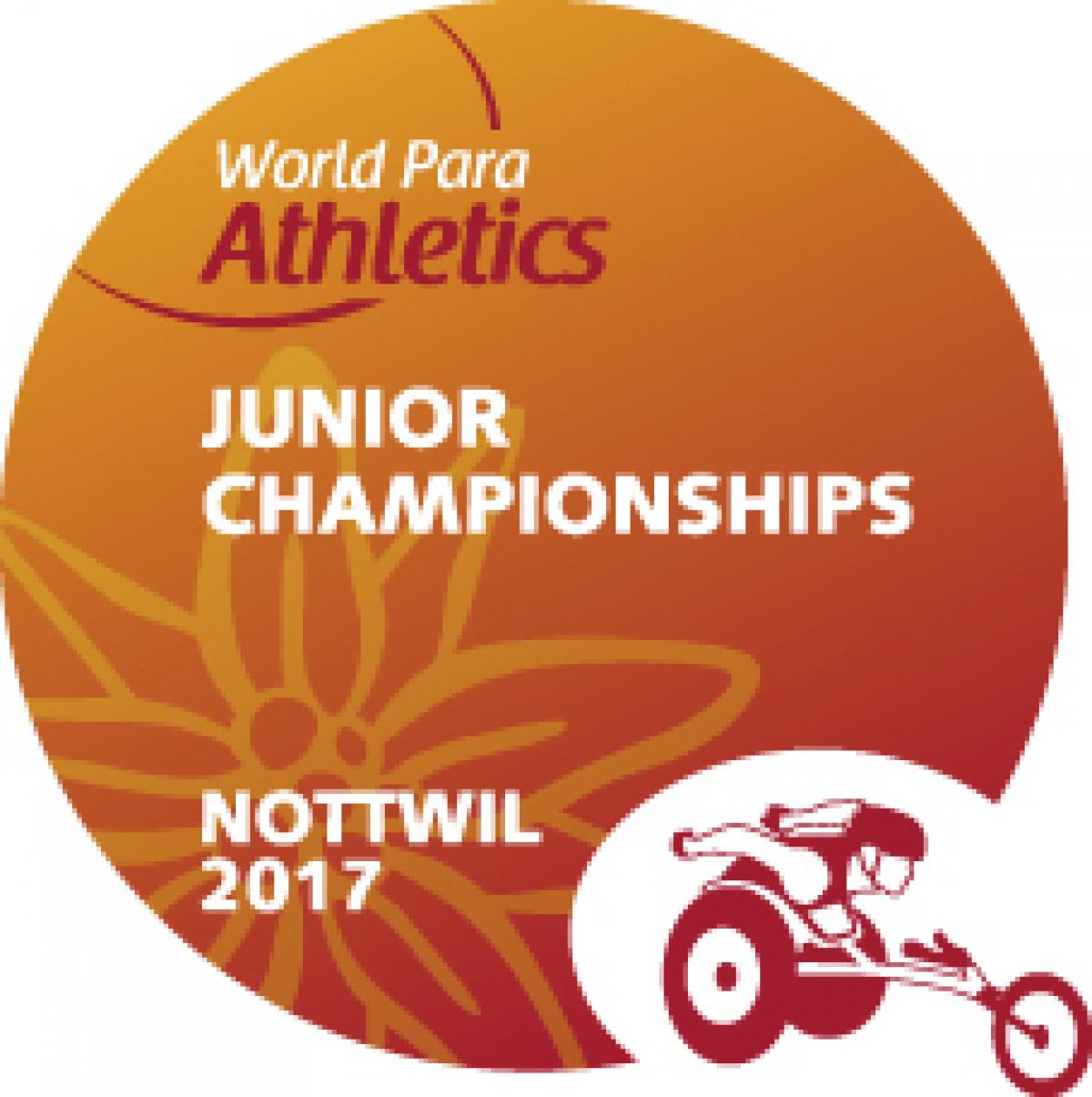 By British Athletics and IPC
British Athletics has announced the team that will compete at the inaugural World Para Athletics Junior Championships, set to take place in Nottwil, Switzerland, from 3-6 August.
The championship offers an opportunity for developing athletes who are following the pathway towards individual medal success at future senior World Championships or Paralympic Games.
In the wheelchair racing events, under 20 athlete Jack Agnew is someone to watch out for. He will compete in the 100m, 200m, 400m, 800m and 1500m T54. In 2017, Agnew has already lowered his personal bests in all of these events except the 200m.
He is joined by two further wheelchair racers; U20 Craig Boardman and U18 Eden Rainbow-Cooper. The former has been rapidly improving, and enjoyed a successful Swiss series recently. The latter has been studying for his school exams lately, but did achieve victory at the Westminster mile event last month.
Amar Aichoun and Amy Carr wrap up the quartet of under 20 age-group athletes representing the British team, competing in the 100m and 200m T38, and 100m, 200m and long jump T37, respectively.
Amongst the U18 athletes is 14 year-old Simran Kaur, who competes in the women's 100m and 200m T46, as well as Luke Nuttall, who takes on the men's 1500m T46.
Para Athletics Head Coach Paula Dunn said: "The World Para Athletics Junior Championships provides a valuable opportunity for our talented young athletes to gain experience in the major games environment. I have no doubt that the 14 athletes selected will use this event wisely and hopefully learn plenty from it.
"This is an important part in the development pathway for these athletes as we build towards the Tokyo 2020 Paralympic Games. For many, this will be their first appearance in a British vest, and it will be crucial as we progress over the next few years."
Full team
Under 18
Karim Chan - long jump T20
Simran Kaur - 100m and 200m T46
Molly Kingsbury - long jump and 100m T37
Ethan Kirby - 400m T20
Luke Nuttall - 1500m T46
Esme O'Connell - long jump T20
Eden Rainbow-Cooper - 100m, 200m, 400m and 800m T54
Jayden Saberton - 100m and 200m T37
Daphne Schrager - 100m and 200m T35
Eve Walsh-Dann - 100m and 200m T36
Under 20
Jack Agnew - 100m, 200m, 400m, 800m and 1500m T54
Amar Aichoun - 100m and 200m T38
Craig Boardman - 100m, 200m and 400m T34
Amy Carr - 100m, 200m and Long Jump T37