Grosseto 2016 sprinters Corso and Contrafatto meet school kids in Rome
The two Italian sprinters told 100 youngsters about their excitement for June's IPC Athletics European Championships.
01 May 2016
Imagen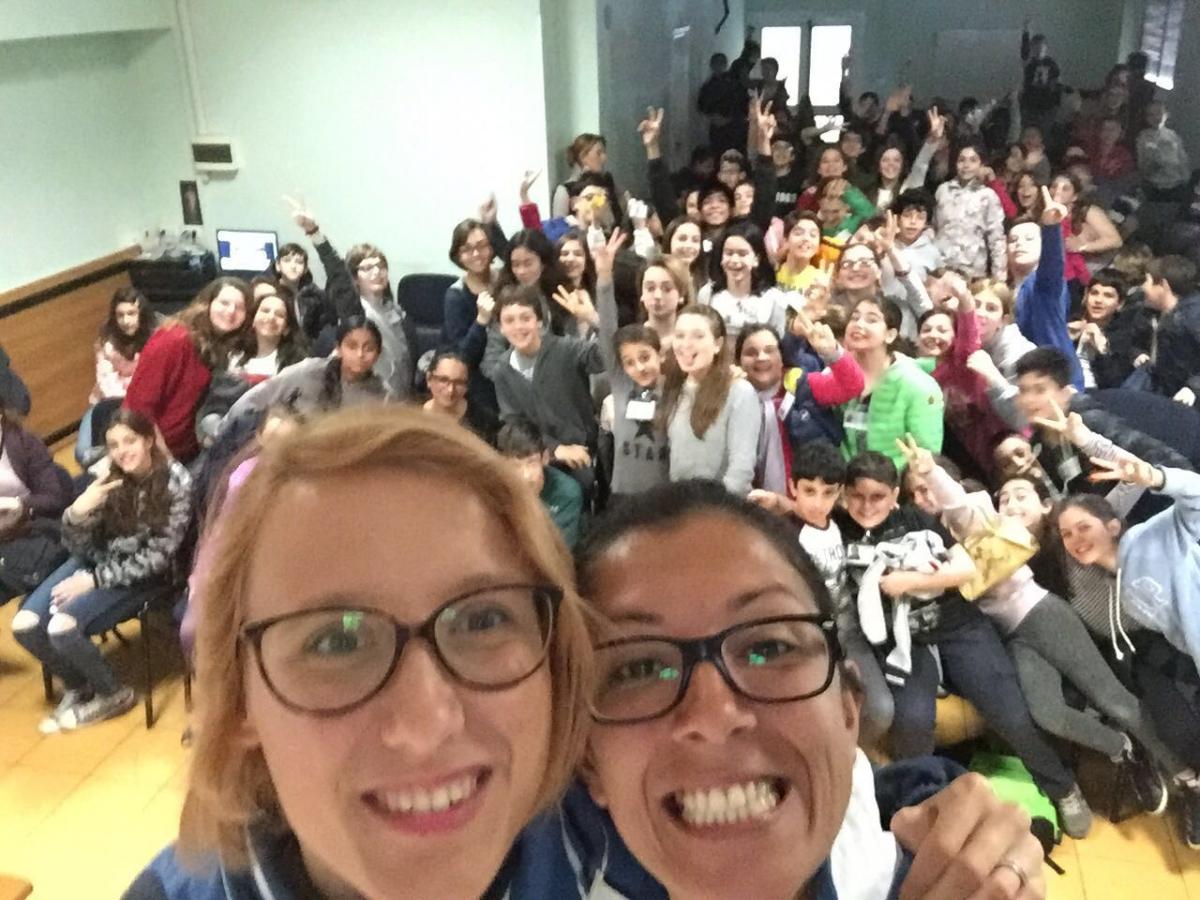 ⒸGrosseto 2016
By IPC
"Go beyond difficulties, don't make fun of someone that is different from you, and practice sport."
The World of Athletics promotional campaign to raise awareness about June's IPC Athletics European Championships in Grosseto, Italy, stopped in Rome this week, the last port of call on a tour of the country's schools.
Around 100 pupils at the Scuola Media Ovidio were visited by Italian sprinters Oxana Corso and Monica Contrafatto who told them about the European Championships which will take place at the Zecchini Stadium from 10-16 June.
The two Grosseto 2016 Ambassadors were warmly welcomed by the 10-year-old students and were overwhelmed by questions.
Oxana Corso, the 400m T35 world record holder, told the youngsters how crucial para-sport was in her life.
"I started running at your age, 10 years ago. At that time I was not even able to climb the stairs, today I run up the stairs. Obviously not everything is easy but sport helped me improving mentally too.
"Experience taught me that, over time, all that appears to be a weakness becomes a strength. My cerebral palsy and what I've experienced after that made me what I am today. I now see myself as Oxana the athlete and I am very proud of what I have achieved so far."
The London 2012 double silver medalist in the 100m and 200m T35 recalled her international debut at the age of 17.
"My first event at the Olympic Stadium was a huge emotion. I could hear the rumble of crowd noise and I was really frightened. But it was the best moment of my career, no-one would have bet on me before leaving for the UK."
Earlier this month, the Russian-born sprinter excelled at the IPC Athletics Grand Prix in Grosseto improving her own national records over the 100m (14.91) and 200m (31.67).
Her teammate and great friend Monica Contrafatto told students about her accident in Afghanistan where she was involved in a terror attack that caused the amputation of her right leg.
"When I was hit by a bomb, it seemed I was playing murderball (laughing). It was my job to be there as a soldier. Despite all I was able to go beyond what happened and I took my life back," said Contrafatto.
Practicing para-sport enabled her and all the people surrounding her to grow up she said.
"Sport is helpful for us but also for our parents because they learn how to overcome their grief and their psychological barriers. Please come to Grosseto to support us and see what we are able to do."
At the end of the meeting, the T42 sprinter, fifth in the 100m at her first World Championships in Doha, left the pupils with a very strong message.
"I never felt I was inferior to able-bodied people, I think I actually have that extra oomph. We are people with a soul and a brain, we don't have only a body. We are all beautiful in different ways. Guys, never forget that for any obstacle there is always a solution. Go beyond difficulties, don't make fun of someone that is different from you, and practice sport."