Haitian Athletes Arrive in UK for Training
The two athletes representing Haiti at London 2012 hope to help their country's Paralympic programme grow for future Games.
21 Aug 2012
Imagen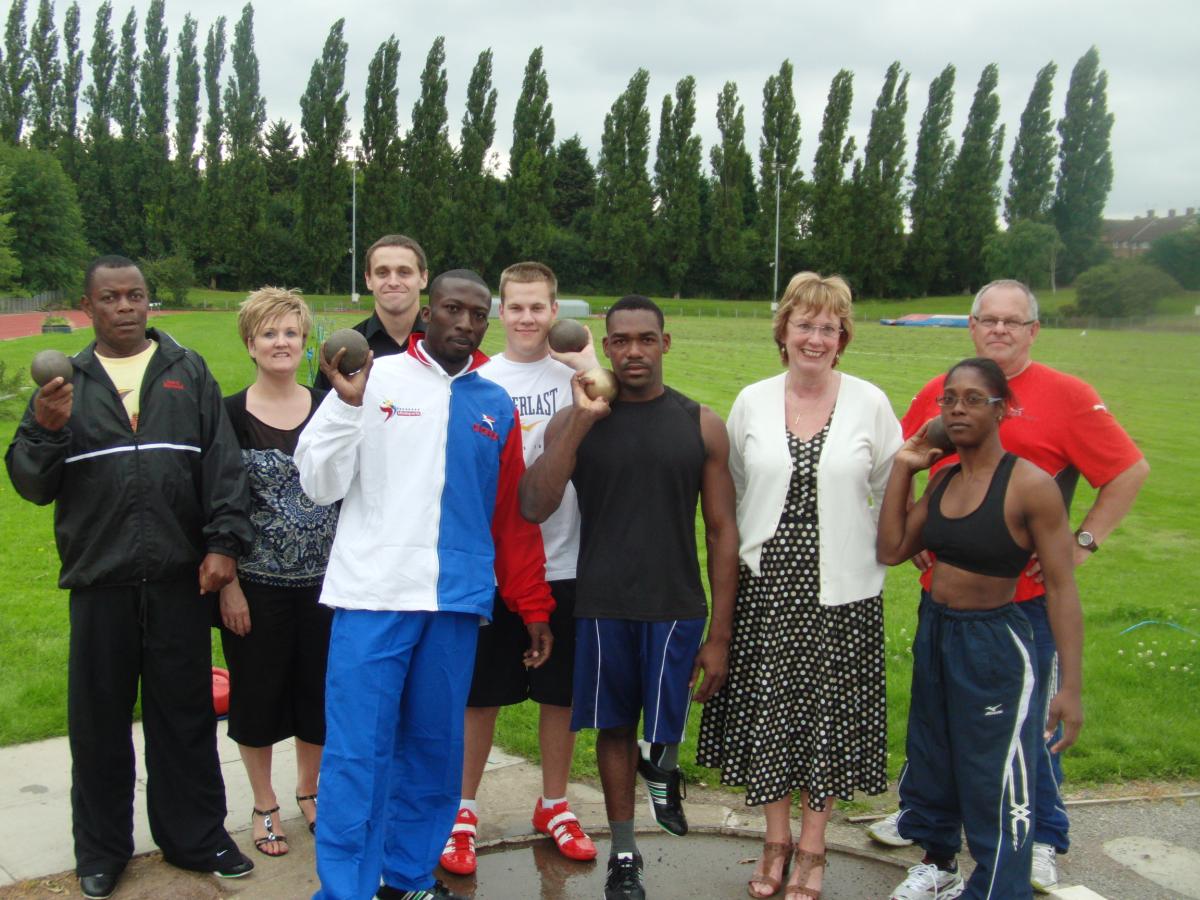 ⒸHaiti NPC
"I am privileged to represent this country that can show the value of Haiti and value of each player."
Haiti's two athletes competing at the London 2012 Paralympic Games – Josue Cajuste and Nephtalie Jean Louise – have arrived in Watford, Great Britain and are training at Woodside Stadium and Hertfordshire Universities Sports Village prior to heading over to the Paralympic Village.
It will be the second time Haiti is represented at the Paralympic Games, and the Athletics duo will hope to win first-ever medal on the world stage for a country in which 10 per cent of the people have a disability.
Cajuste will compete in the Shot Put and Javelin F42 events, while Louise will take part in the Shot Put and Javelin F54 events.
"I am privileged to represent this country that can show the value of Haiti and value of each player," Cajuste said.
Training for the pair this week includes three morning technical sessions of throwing and two mornings of strength and conditioning, in addition to five evenings of light exercises to keep them ready.
Haiti is currently working toward devising a programme for the development of inclusive sport, and the nation hopes their two athletes competing in London will help push that programme's growth. Through a campaign entitled, "The Dream,' many have tried to help fight the stigma within Haiti associated with people with a disability. "The Dream" is campaign run by a partnership of charities based in the UK and Haiti.
Malcolm Wallace, the coach of the two athletes, has committed five years to supporting the team and helping bring track and field sport to local communities. He emphasized the need for Haiti's athletes to take hold of the initiative and make it their own.
"I am very impressed with the team's commitment to putting extra time in to improve their performances," Wallace said.
"I, along with a number of prominent coaches from the UK, will provide technical support and resources for the local coaches."
Both Wallace and assistant coach Pierre Medor would like to expand Haiti's Paralympic team to 20 athletes who are accompanied by a Haitain coach by the time of the Rio 2016 Games, and in order to do so would like the people of Haiti to take control of their destiny by running the various programmes being considered.
"There are many areas that need addressing in Haiti, such as competition for local athletes and inclusive sport for school children," Wallace said.
Related Images