Hajikolaei will only be satisfied with Paralympic gold
The libero is confident Iran will have a winning sitting volleyball team together for September's Paralympics.
05 Jun 2016
Imagen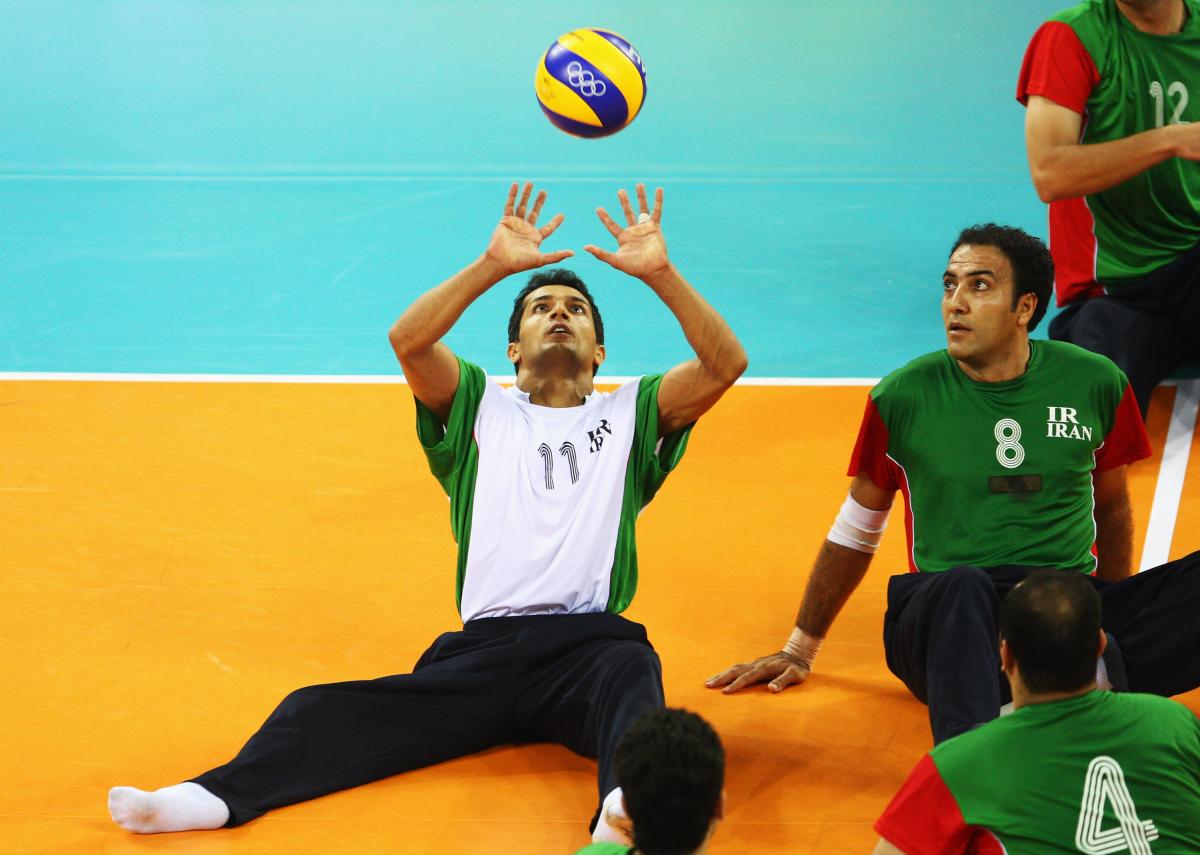 ⒸGetty Images
By Jayden Hocking and the IPC
"Harmony and unity is vital for every team and any group who work side by side as it directly affects the outcome."
After experiencing success at the 2016 World Para Volley Intercontinental Championships in China, Ramezan Salehi Hajikolaei is confident that Iran will have a gold-medal contending team for September's Paralympic Games in Rio de Janeiro.
Not only did the experienced sitting volleyball playerget to test himself ahead of Rio 2016, but Hajikolaei also saw the abilities of his potential teammates from that March tournament.
"To tell you the truth, before the Intercontinental Cup, I only expected to reach the semi-finals, and I did not have any view about the finals," Hajikolaei said. "Frankly, our team in the recent tournament proved that it is a real team and therefore now I think about gold in Rio. Although we cannot compare the Paralympic Games with Intercontinental Cup, I can claim Iran [will have] a perfect team."
Hajikolaei, who plays libero, was particularly impressed by the form of 2.45cm-teammate Morteze Mehrzad, who helped Iran defeat the Paralympic hosts 3-0 in the finals. Mehrzad was named the tournament's Best Spiker, and team captain Davoud Alipourian was named the Most Valuable Player.
"I cannot forget [Morteza's] elite performance in such a tournament against highly qualified teams," Hajikolaei said. "Morteza was in back-to-back challenges with a Brazilian spiker and was 20cm smaller in height. All were keen to witness their duel in some of the moments of the play."
Having lost in the finals in London 2012, Iran is focused on returning to their winning ways.
Iran will host Germany in a friendly match in June, and then travel to Germany for another friendly tournament. Afterward, Hajikolaei said the Iranian team will probably be announced.
Four players including Hajikolaei and Alipourian are expected to return from the London 2012 team.
"In my opinion, all players are ready in their preparedness," he said. "I am also at the right condition and hope to be on the roster that will help the team in Rio 2016.
"Harmony and unity is vital for every team and any group who work side by side as it directly affects the outcome."
Hajikolaei said Bosnia and Herzegovina would pose the biggest threat after Iran lost to them in London 2012. Iran settled for bronze at the 2014 World Championships, which Bosnia and Herzegovina won. However, Iran still has maintained their No. 1 position in the world.
"The expectations are so high; although we are not at our peak like previous years, we have kept our position on the ranking list and in the minds of people who know about sitting volleyball. We hope to satisfy the expectations and reach our goal, which can only be achieved with a gold medal," Hajikolaei said.
"After the conclusion of my first Paralympic Games in Beijing 2008 [when Iran won gold], I noticed how enormous the event is," he said. "Now I cannot even begin to tell you about my excitement. However I am fully concentrating on our team and am counting down the seconds until we attend the Games and take on our rivals."
___
Sport fans from around the world can now buy their Paralympic tickets for Rio 2016 from authorised ticket resellers (ATRs)
The IPC's Global ATR is Jet Set Sports, and Rio 2016 tickets and packages can be purchased on the CoSport website.
Residents of Brazil can buy 2016 Paralympics tickets directly from the Rio 2016 website.