Henson targets improvement at Grosseto Grand Prix
The British war veteran will be aiming to stake his claim for a place in the Paralympics GB team for Rio 2016 with a good performance at the IPC Athletics Grand Prix.
05 Apr 2016
Imagen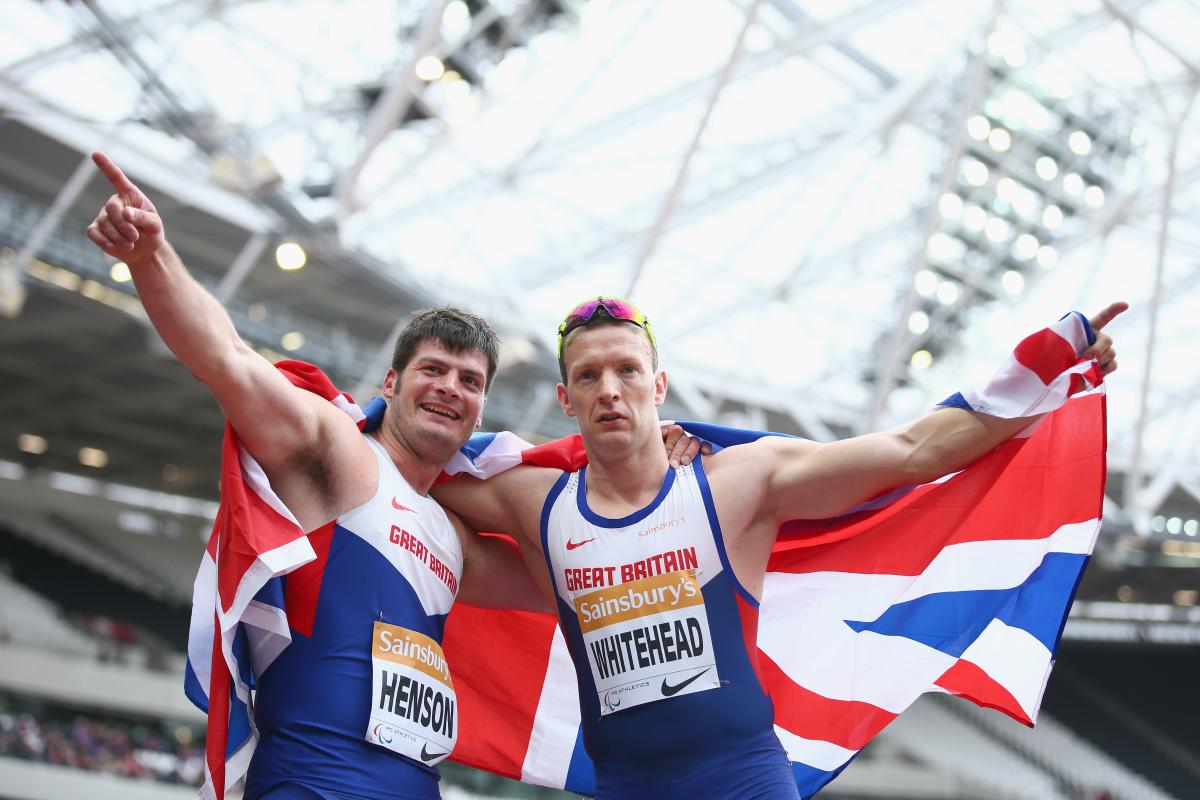 ⒸGetty Images
By IPC
Great Britain's Dave Henson hopes that experience will be a telling factor when he takes to the track at the IPC Athletics Grand Prix in Grosseto, Italy, this weekend (8-10 April).
Henson opens his season with the 200m T42 at the Carlo Zecchini Olympic Stadium in what will be only his 25th career race. The former British army troop commander is still a relative newcomer to para-athletics, and when it comes to learning from experience, there is no doubt every competition counts.
"As an indicator, Grosseto is important – it will be a good way of satisfying myself. Now I just need to make sure the head is on and where I need it to be," explained Henson, who hopes to qualify as part of the Paralympics GB team bound for September's Rio 2016 Paralympic Games.
"It's what you get from races – and what I hope to get in Grosseto. You can do what you want in training but if your head's not in the right place on race day then it's not going to happen."
Henson finished seventh in the 200m T42 final at last year's Worlds – his first major championships. He had hoped to finish in the top five; a stumble in the closing 50 metres added to his disappointment and frustration, but he came away from the Middle East determined to improve.
"Doha was a bit mixed for me," he admitted.
"The race side of it didn't go the way that I wanted, I think I fell to pieces a little bit. As I went in to the semi-final I was a bit nervous, then as I went in to the final I was actually a whole lot better. But I tripped, which was kind of all down to experience.
"I'm still very new to running blades and it takes time to get used to where the blade is, because you can't feel it. I wanted to do better, but what I did find when I was out in Doha was how much fun it was.
"I think earlier in the summer I lost that enjoyment a little bit and was trying to take it too seriously, and forgot that sport is fun.
"Being in Doha and being amongst [fellow athletes] reminded me how much fun it was and how much of a buzz you can get from competition. That was the main thing I took away from it – that love of competition - and it's really spurred me on over the winter."
Now Henson has put any Doha disappointment behind him, and he is working hard to ensure he doesn't make the same mistakes again.
"I basically need more time on the blades - Doha identified some key things that I need to work on, like identifying where my blades are in relation to the track.
"There are different tricks that you can use to just help you identify the position of your feet, like lots of running drills and lots of skipping – that helps me get used to where my feet are without looking."
In February 2011 Henson was on patrol with the British Army in Afghanistan when he stepped on an improvised explosive device. He had to have both legs amputated – one at the knee, one above. The chance to represent his country and fly the Union Jack once again – this time on the track – was a proud and poignant moment.
"I've worn that flag with pride for an awful lot of my adult life in my career, and then to do it on the sports field as well is a little bit unique, not many people can say they've done that, so that felt quite special," said the 31-year-old.
"That flag means a lot. It was emotional to represent that flag again because of what it meant for me and my friends."
For Henson, Doha also provided a vital reminder of just how much fun the sport could be.
"The enjoyment factor has just given me the confidence to go out and enjoy my training, and that's been a big thing. I've just looked forward to it every session and it's been fun.
"Everything feels different this year and I think it's down to the confidence I got from being in the final at the World Championships. Making mistakes and still having fun, it's given me confidence.
"I'm really looking forward to this weekend. I've been training and working hard, but that memory of the (World Championship) final, of enjoying that environment and enjoying racing, that was the lasting memory.
"The thing that stuck with me was how much fun I had, and how much I can't wait to go and do it again."
The IPC Athletics Grand Prix in Grosseto will take place between 8-10 April. The venue will also stage this summer's IPC Athletics European Championships between 10-16 June.