How to get involved in London 2017
How to get involved in London 2017
01 Jan 2017
Imagen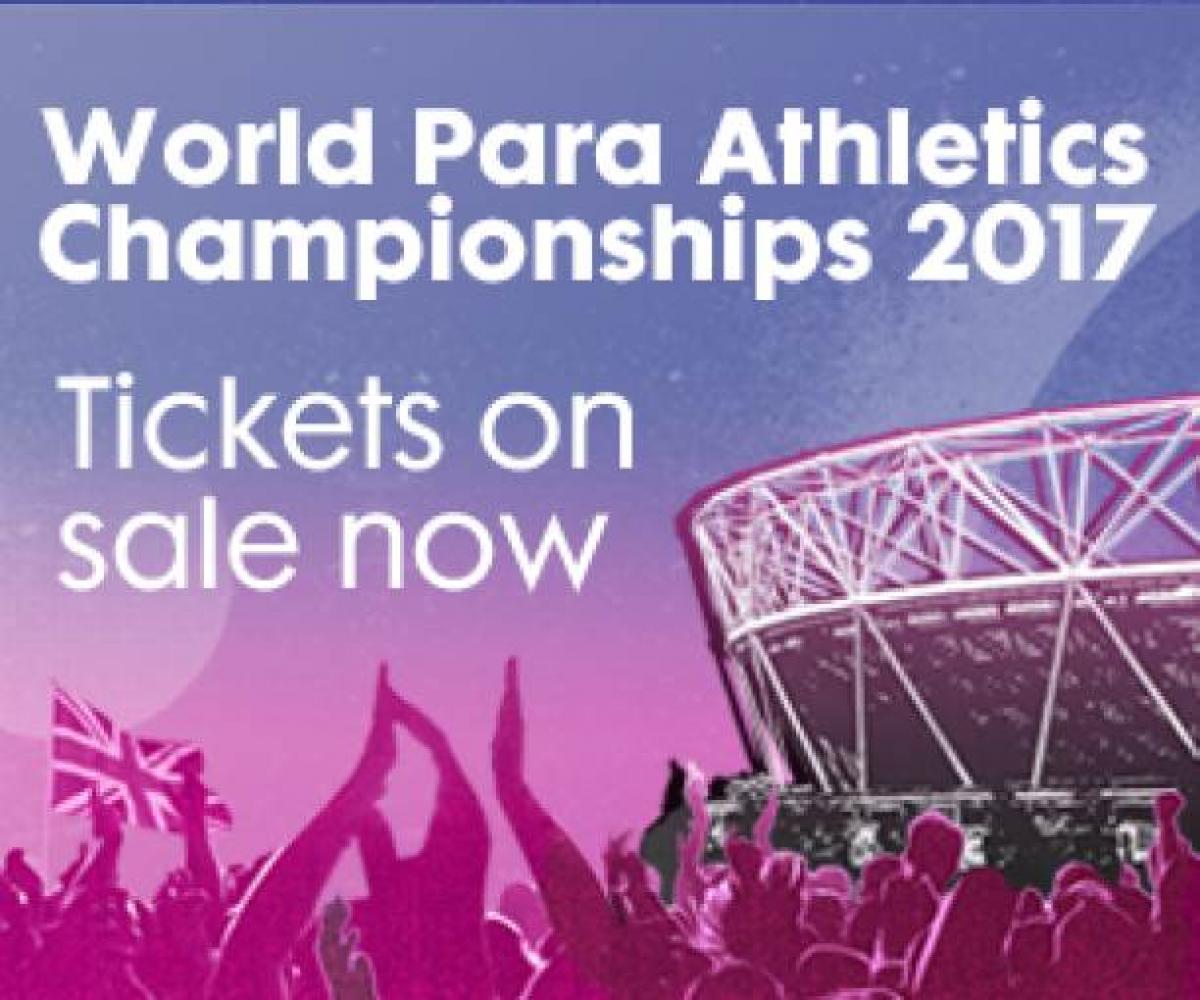 By London 2017
The World Para Athletics Championships takes place between 14-23 July.
As the year of 2017 unfolds across the world, global athletics is set for the most memorable of years in London, Great Britain.
The World Para Athletics Championships (14-23 July) and the IAAF World Championships London 2017 (04-13 August) - the world's biggest sporting event of the year - will be hosted by London.
It will also be the first time both Para and IAAF championships are hosted in the same city in the same year – quite simply the biggest event to be staged in the London Stadium since the Olympic and Paralympic Games – with over 3,000 athletes from over 200 nations competing over 20 days of action.
There are so many ways to be involved in this year's amazing Summer of World Athletics:
Come and watch!
The World Para Athletics Championships and the IAAF World Championships London 2017 are the biggest sporting event of 2017 and boast some of the hottest tickets in town with more than 1 million ticket applications entered into our ballot. Want to be part of the Bolt retirement party? Or see Mo in what will be his last ever championships on the track? All available tickets are on sale now at tickets.london2017athletics.com from GBP 10 adults and GBP 5 children
Help us out!
Currently 10,000 volunteers are going through the recruitment process and being interviewed with the first of our 'Runners' being chosen and announced in March 2017. Whilst this process is well underway, 16-18 year olds from London athletics clubs can also apply up until 5 February to become kit carriers at the events here.
Meet our mascots!
We'll be launching our design competition so children can be a part of the creation of our lucky event mascot. With Olympic, Paralympic and World gold medallists Dame Jessica Ennis-Hill and Richard Whitehead lined up as judges, it will take a truly world class effort to win this amazing opportunity! Tune into BBC's Blue Peter on 19 January to find out how to get involved.
Get your schools involved!
There will be some exciting announcements for schools in the new year including some great new free curriculum resources that can be accessed by all and the best ways for you and your school to see some world class athletics next July. To make sure you are amongst the first to hear about some great opportunities for schools and teachers to really be a part of the championships, sign up here and keep an eye on our website early in the new year.
Be part of our Inspiration Programme
Details behind our exciting and engaging inspiration programme will be announced early in the new-year highlighting a range of great participation opportunities running during Summer 2017! Keep an eye on our website to ensure you are amongst the first to know of some great activities taking place.
Be our guest!
STH Live are the exclusive provider of hospitality and VIP tickets for next summer and ticket inclusive hospitality packages are available to purchase for all sessions. Packages include a variety of fine dining options and celebrity guest speakers providing expert insight and analysis and include a premium seat on the home straight with prices from £145 to the World Para Athletics Championships and £195 for the IAAF World Championships London 2017. To receive more information on any packages, visit here.