Indonesia wins TAFISA Wheelchair Rugby Cup
Five Asian nations took part in the competition, which was part of the 6th TAFISA World Sport for All Games.
21 Oct 2016
Imagen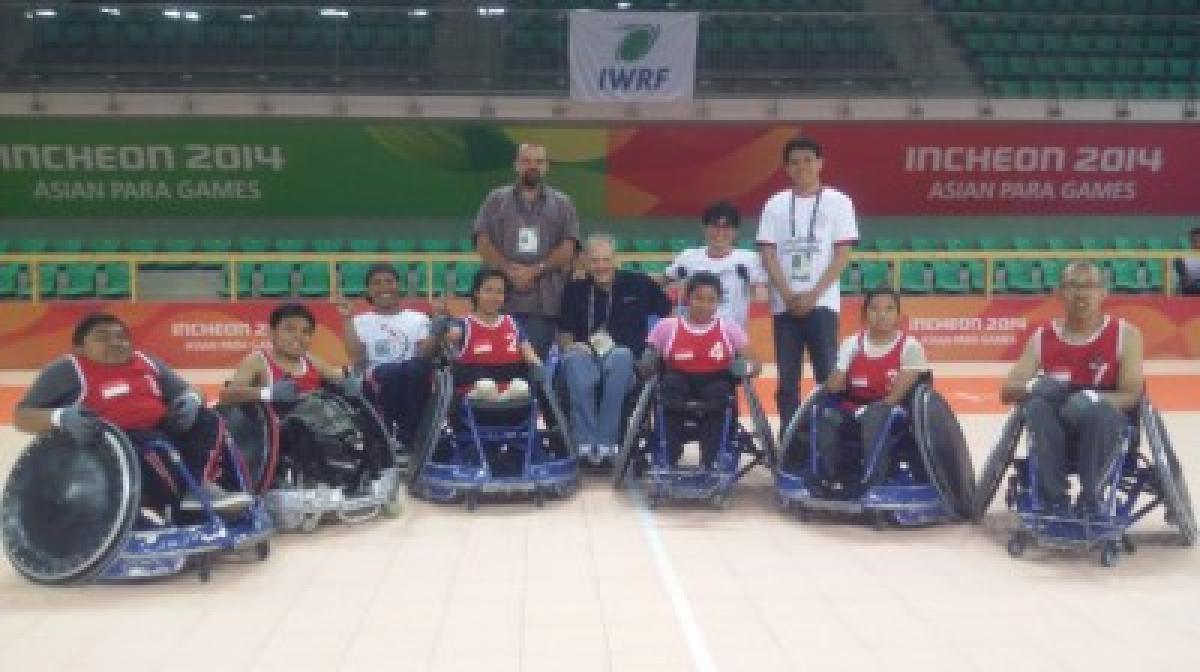 ⒸIWRF
By Rodney Holt | For the International Wheelchair Rugby Federation
Jakarta, Indonesia, held its first ever wheelchair rugby tournament, with the host nation going undefeated en-route to claim the Wheelchair Rugby Cup at the 6th TAFISA World Sport for All Games on 9 October.
Played over three days at the Jakarta Intercultural, Indonesia defeated Thailand 61-43 in the finals and showcased the continuing development and growth of wheelchair rugby in the country.
The sport was one of the over 30 events at the TAFISA Games 2016, which was supported by the Indonesian Ministry of Sports and displayed the role that sports and games play in shaping civilisations, cultures, national identifies and cross-boundary unity.
The TAFISA Wheelchair Rugby Cup featured India, Thailand, Malaysia, host Indonesia and debutant Singapore completing the line-up of five Asian countries seeking to develop the sport.
Rio 2016 Paralympic champions Australia also took part in an exhibition game.
Thailand returned to competition after a three-year hiatus from the TAFISA Cup, and defeated No. 1 ASEAN team Malaysia in the semi-finals. However, they fell to Indonesia, who was led by the tournament's most valuable player (MVP), Ni Made Ratni.
With the win, Indonesia is firmly ranked first in south-east Asia.
During the tournament, representatives of five countries: Indonesia, Singapore, Thailand, Malaysia and Timor L'Este agreed to set up the SE Asia Wheelchair Rugby association to foster development of the sport in the ASEAN region.
Final Standings
1.Indonesia
2.Thailand
3.Malaysia
4.Singapore
5.India
For more information on the 2016 TAFISA Wheelchair Rugby Cup, visit the International Wheelchair Rugby Federation's (IWRF) website.