Top wheelchair rugby quotes from Rio 2016
The best reactions from competition at the Paralympics.
25 Sep 2016
Imagen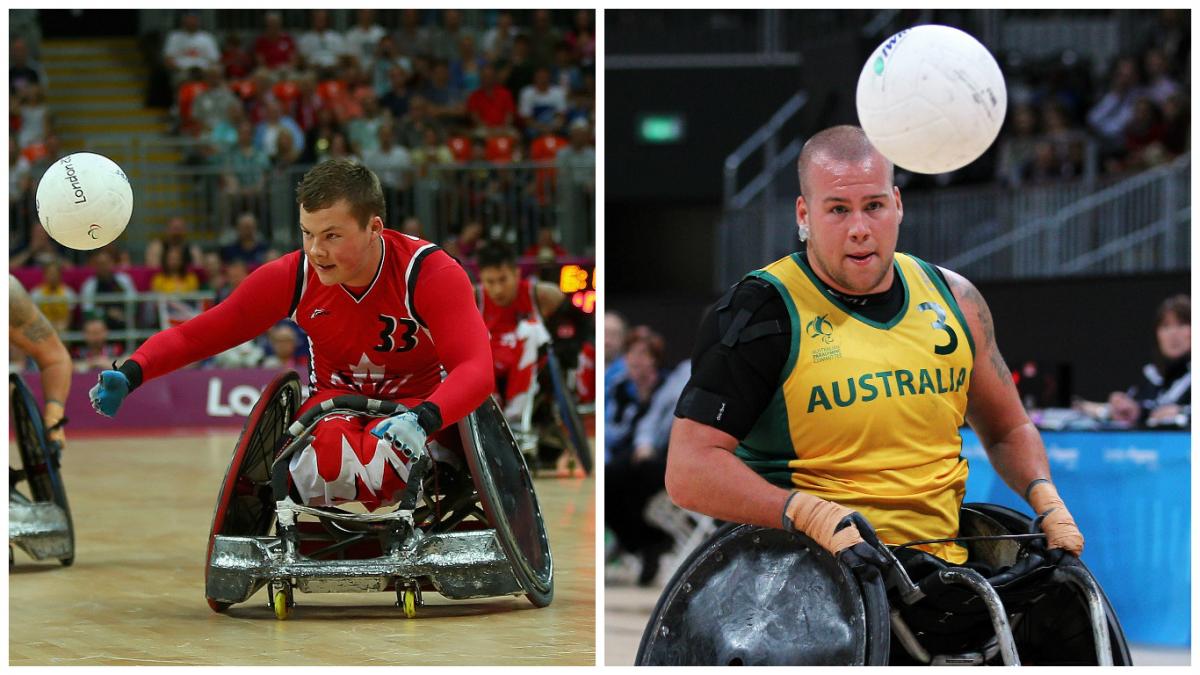 ⒸGetty Images
By Beau Greenway | For the IPC
Ryan Scott – Australia v USA, gold medal match
Australian captain Ryan Scott was lost for words after Australia's thrilling 59-58 victory against the USA in double overtime.
"It's unbelievable. I couldn't describe the first time we won so I don't know how to put this one into words," Scott said.
"It's an amazing feeling and I'm just so proud of all the boys. It's a huge honour.
"We knew the team that was going to win it hard to earn, so we definitely earned it tonight."
Scott admitted he thought his side had won after the first period of overtime and began to celebrate before coming to the quick realisation there was another block to come after Chris Bond scored in the dying seconds.
"I looked and didn't think he (Bond) was even going to get that pass because Chuck Aoki was there, but Ryley got it to him and I was pretty confident he was going to score from there," Scott said.
Jason Regier – USA v Australia, gold medal match
USA captain Jason Regier was understandably gutted after losing the deciding match to Australia 59-58 in double overtime, but admitted there was not much more his side could do.
"It was such a great game, both sides fought extremely well and one little play each way separated gold from silver," Regier said.
"You sacrifice four years for an opportunity to represent your country to get here and we did everything we could out there, but hats off to Australia they earned the gold.
"They got up by a couple of goals, but we were able to pull back and it was a dog fight to the end. I'm surprised we didn't go a couple more overtimes."
Zak Madell – Canada v Brazil Pool A
Canadian star Zak Madell took the brunt of the home crowd during his team's 62-48 win against Brazil on the opening day of the competition.
"It was totally new to me, every time I hit somebody I got booed and every time I got booed I wanted to hit somebody," Madell said.
"We had some fun, I was getting knocked over and I was knocking people over, there was just a lot of hardcore rugby going on.
Madell admitted the entire night was something like he had never experienced before.
"It was by far the loudest crowd I've played in front of, having the super hostile crowd is something we're not used to, but we had a decent sized Canadian section out there that had our backs, which definitely helped," he said.
James Roberts – Great Britain v Canada Pool A
A heartbroken Jim Roberts spoke after losing to Canada 50-49 in overtime about the devastating result for Great Britain which ruled them out of medal contention.
"The last few majors we've played against Canada they always seem to get us by one and mainly in overtime, which is really disappointing," Roberts said.
"You could see how much it meant to the guys because we really put our heart and soul into trying to do well and come away with that medal that we think the British public deserves because they've put so much support behind us.
Ryley Batt – Australia v Brazil Pool A
Australian superstar Ryley Batt was public enemy number one for the Brazilian fans as helped his side to a 72-45 win on the second night of the tournament (15 September).
"I've never been booed in my lifetime, but Brazil put it on," Batt said.
"They are passionate fans and it was probably the best crowd of played in front of.
"They came out firing and played really well so props to Brazil and how competitive they were, as well as everyone who came out. It was something I'll remember forever."
Julio Braz – Brazil v Australia Pool A
Brazilian high-pointer Julio Braz was a key player for the home side, which was not quite consistent enough to upstage Australia, going down 72-45 on 15 September.
"Australia is very strong and we did a good job in the first and second period, but we have a lot of things we need to work on," Braz said.
"It was very nice to play against my idol (Ryley Batt) and this whole experience has been a good opportunity to learn with the best.
"The Brazilian support was really good and pushed us forward, I will remember it forever. It was amazing."
James Gumbert – USA coach following overtime win against Japan in Pool B
With the scores locked at 56-all with just over five seconds on the clock in overtime, the game look destined to be extended further, but a Hail Mary pass from Josh Wheeler landed in the lap of Chuck Aoki who scored the most unlikely of goals to win the match for the USA.
"From our view on the bench it looked like Chuck didn't see the ball for a second, he might have lost it in the lights, but when he caught it we weren't sure if he was going to have enough time," Gumbert said.
"We pushed every push with him, made every pass with him from the side lines and score every goal with him, so honestly that entire team scored that goal tonight."
Chris Ryan – Great Britain v Sweden, seventh and eighth place playoff
After two heartbreaking losses to Australia, by two goals, and Canada in overtime by a single goal, the world's No.5 ranked team finished the tournament on a high, but were left to rue what could have been.
It was a bittersweet feeling for Great Britain captain Chris Ryan as he reflected on the tournament.
"It was a great performance tonight, we beat them by one at the Europeans last year and we can't even imagine the atmosphere after the Canada game," Ryan said.
"We're so close to the top teams, so to come and beat Sweden like that stamps our authority in Europe, we've just got to go onwards and upwards.
"It is going to happen; we can feel it. We just need to be a little more consistent on our offence and we can push anyone in the world.
"I feel so proud, but gutted as well about the Canada game because I could have led the group to something special."