IPC announce 2015 Paralympic Scientific Award winner
Canadian Jennifer Mactavish will receive the award at October's VISTA 2015 conference in recognition of her role in the successful re-inclusion of intellectually impaired athletes into the Paralympic Games.
09 Apr 2015
Imagen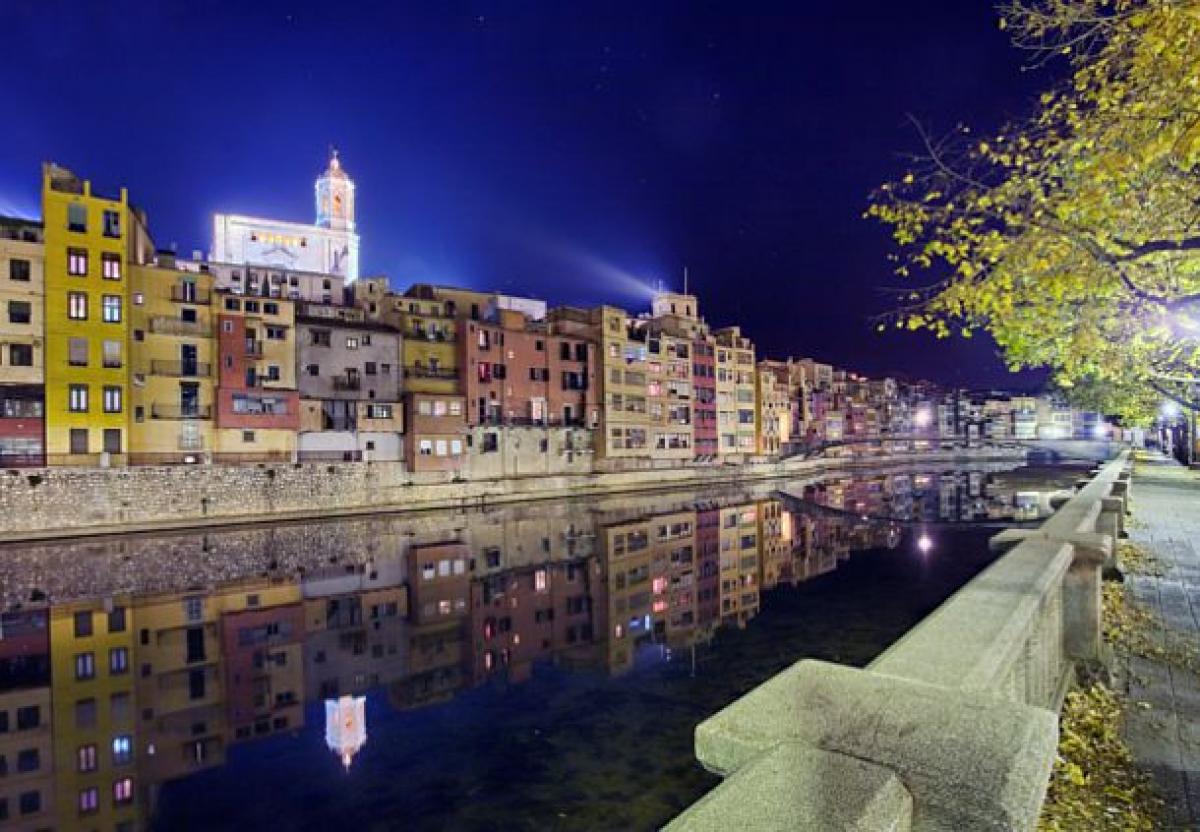 ⒸOscar Vall
By IPC
Professor Jennifer Mactavish is to receive the International Paralympic Committee's (IPC) 2015 Paralympic Scientific Award in recognition of the role she played in the re-inclusion of athletes with an intellectual impairment into the Paralympic programme.
The Canadian who is the Dean of the Yeates School of Graduate Studies at Ryerson University, Canada, will receive her honour at the VISTA 2015 Conference in Girona, Spain, which runs from 7-10 October.
The award is given biennially to an academic researcher for his or her contributions to research in the field of sports for persons with an impairment, and it serves to promote and encourage further study in this area.
"I am delighted and humbled to be the recipient of the 2015 Paralympic Scientific award," said Professor Mactavish. "This tribute rightfully belongs to a dedicated community of academics, graduate students, coaches and sport federations from around the world, who have worked together over the years to address a complex question that unanswered would continue to exclude athletes with intellectual impairment from showcasing their talents at the highest level of sport.
"I am very proud of what we have accomplished, and particularly so for the athletes who can again dream of representing their countries as Paralympians!"
For the last 20 years, Professor Mactavish has been an expert in the field of persons and athletes with an intellectual impairment and spent 15 years spearheading the research to get athletes with an intellectual impairment re-introduced to the Paralympic programme.
At the Sydney 2000 Paralympic Games it was discovered that some athletes who took part were ineligible for competition. As a result the intellectual impairment group was removed from the Paralympic programme until a reliable system for determining athlete eligibility and sport-specific classification was developed.
Mactavish's work in the international sporting community for athletes with an intellectual impairment provided the framework for the "Eligibility Classification Research" project, directed by the joint IPC - International Sports Federation for Persons with an Intellectual Disability (INAS) Taskforce. This successful project eventually led to 120 intellectually impaired athletes competing at London 2012 after a 12 year absence in athletics, swimming and table tennis.
Today she is still a member of the IPC and INAS working group on classification of athletes with intellectual impairment.
Sir Philip Craven, IPC President, said: "I would like to congratulate Professor Mactavish who has spent her entire life in the pursuit of equal opportunities for all on winning this award.
"The reintroduction of intellectually impaired athletes back into the Paralympic Games was the outcome of a unique and excellent collaboration between sports governance and the scientific community.
"Professor Mactavish played a significant role in that reintroduction and every single athlete with an intellectual impairment who competed at London 2012 and who will line-up at the Rio 2016 Paralympic Games should be thankful for her tremendous contribution.
"She is a worthy winner and I look forward to presenting her with the award at October's VISTA 2015 conference in Girona."
Mactavish's work has also appeared in numerous publications and in 2013 she was awarded the Queen's Diamond Jubilee Medal by Queen Elizabeth II for her national and international service to disability sport.
To be eligible for the award, candidates must have contributed through significant scientific publications related to the scientific study of sport for persons with an impairment in any discipline, have received national and/or international recognition for his or her work, and placed an emphasis on the practical application of research with direct or indirect benefit to the Paralympic Movement.
Registration for VISTA 2015 is now open at www.vista2015.com and about 200 experts and sports specialists from around the world are expected to attend.
Organisers are currently offering an early bird discount of 300 EUR, a 15 per cent discount on the listed price, to anyone who books before 15 June 2015.
VISTA is designed to promote and advance the mission, goals, objectives and reputation of the IPC and provides a platform for the academic world to meet with athletes and professional experts in the field of sport for athletes with an impairment.
It provides a forum for exchange on the latest information, research and expertise related to the Paralympic Movement and promotes cross-disciplinary interaction among sport scientists, athletes, coaches, administrators and the media.
It was first held in 1993 and has since developed a global reputation for acting as a platform for debate, discussion and dialogue on key issues relating to the growth of the Paralympic Movement.