IPC confident of success at Tokyo 2020
IPC President Sir Philip Craven and Governing Board member Yasuhi Yamawaki addressed the Foreign Correspondents' Club of Japan on Thursday
16 Oct 2014
Imagen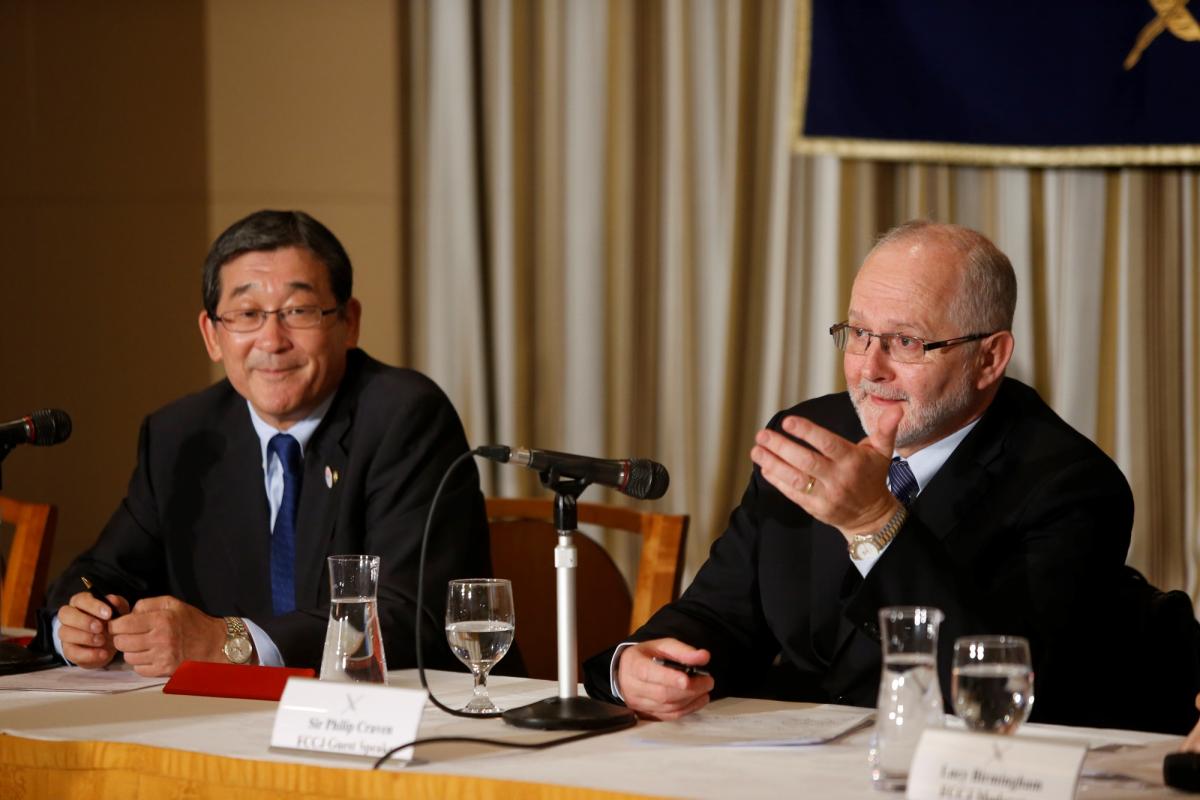 ⒸIPC
By IPC
"The Tokyo 2020 Paralympics will be a kind of gateway to the future - a golden opportunity to leave a legacy, which connects to an equitable, comfortable and inclusive society."
The President of the International Paralympic Committee (IPC) Sir Philip Craven and IPC Governing Board member Yasuhi Yamawaki have spoken about their optimism for the Tokyo 2020 Paralympics and highlighted what they believe the Games can do for the Paralympic Movement in the coming years.
Speaking to members of the Foreign Correspondents' Club of Japan (FCCJ), a private club of ex-pat reporters and professionals, in Tokyo on Thursday morning (16 October), Sir Philip gave details of how the Paralympic Games, since their inception in 1960, have grown into the third biggest sporting event in the world behind the Olympics and FIFA World Cup.
He also spoke of his great confidence for Tokyo 2020, an event that will mark the first time the Paralympics have been held in the same city for a second time. Tokyo staged the second ever Paralympic Games in 1964, attracting 375 athletes from 21 countries.
Sir Philip Craven said: "I can tell and I sense that the Tokyo 2020 Paralympics will be the Games that propel the Paralympic Movement to new unimaginable levels.
"The commitment and the enthusiasm that the Organising Committee has shown so far is infectious and I'm so excited by what will take place. And, I am also delighted that the Tokyo 2020 Executive Board features a number of people involved in Paralympic sport."
Yasuhi Yamawaki, who is also Vice President of the Tokyo 2020 Organising Committee of the Olympic and Paralympic Games and President of the Japanese Paralympic Committee, shared his views on what impact he expects the Games to have in six years' time.
"The Tokyo 2020 Paralympics will change a social perception and remove a barrier in people's minds towards people with an impairment," said Yamawaki.
"I strongly believe that the Paralympics have the power to change a society and make it more equitable and inclusive.
"The Tokyo 2020 Paralympics will be a kind of gateway to the future - a golden opportunity to leave a legacy, which connects to an equitable, comfortable and inclusive society."
During his time in Tokyo, Sir Philip has received an update on preparations for the Tokyo 2020 Paralympic Games and met Yoichi Masuzoe, the Governor of Tokyo Metropolitan Government.
On Wednesday (15 October) the IPC President attended a signing ceremony where it was announced that Panasonic had agreed an Official Worldwide Paralympic Partnership agreement with the IPC for six years and two months from 2014 through to the Tokyo 2020 Paralympic Games.
Friday will see Sir Philip head to Incheon, South Korea, where, in the afternoon, he will give a keynote address at the 2014 Inclusive Sport and Society Forum.
On Saturday evening he will attend the Opening Ceremony of the Asian Para Games, an event that features 23 sports and will see athletes from 41 countries compete.