IPC declare Doha 2015 "Best IPC Athletics World Championships to date"
World Championships conclude with dazzling fireworks display after 10-days of incredible action.
01 Nov 2015
Imagen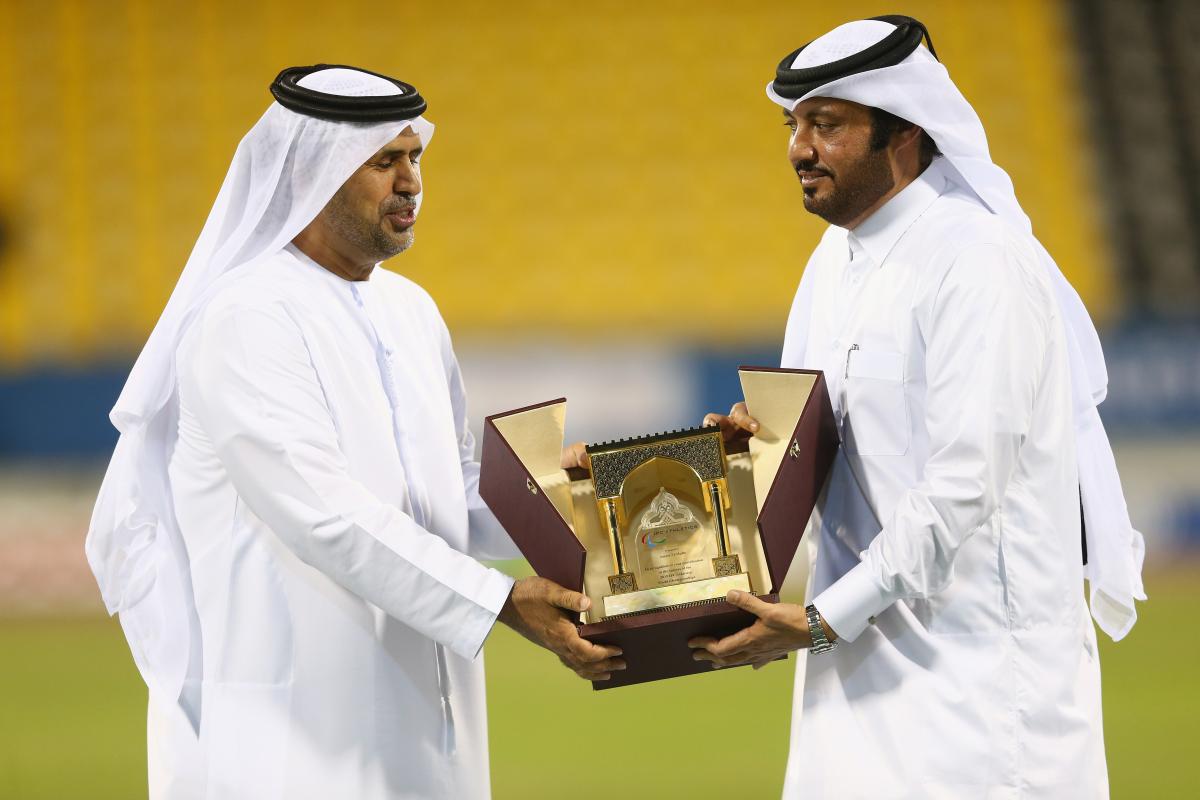 ⒸGetty Images
The Doha 2015 IPC Athletics World Championships came to a close on Saturday (31 October) following an action-packed final evening of action, which saw five further world-records and the last of 212 world champions crowned. Following the end of competition, Mohammed Alhameli, Member of the International Paralympic Committee's (IPC) Governing Board, formally closed the World Championships before fireworks lit the night sky.
Speaking in his closing speech, Mr Alhameli said: "The Organising Committee, led by its President His Excellency Dr. Thani Abdulrahman Al-Kuwari, have done a tremendous job. The number of world records is testament to the world-class facilities and organisation athletes have benefitted from here. Most of all, I would like to thank the 800 volunteers for your outstanding work. Without you, events like this cannot happen, but your efforts, combined with those of the Organising Committee, have made these the best IPC Athletics World Championships to date."
The Doha 2015 IPC Athletics World Championships were the largest-ever para-sport event to be hosted in the Middle East. The Organising Committee aimed to use the opportunity to showcase the incredible abilities of the world's best para-athletes to new audiences and a new region.
Speaking in the Closing Ceremony, Mr Ameer Al-Mulla, CEO of the Doha 2015 Local Organising Committee, said: "It was our ambition to use these World Championships to raise awareness about para-sport and disability in Qatar and across the region. With front page coverage in the local papers every day, coverage on all major TV channels and our hashtag #BeyondIncredible trending on social media - I can say with pride that we have achieved this.
"We have made more people aware of the incredible stories of the athletes competing. We have shown how these athletes have defied limitations, challenged the impossible, and redefined ability, helping us to break down barriers and change perceptions. This event will leave a lasting legacy in the Middle East for generations to come."
The World Championships broke a number of records, both on and off the track and field. More athletes than ever before participated, more countries than ever won a medal showing the growing strength of the Paralympic Movement, and more media and broadcasters than ever before covered the World Championships. A total of 54 world-records were broken throughout the competition, even more than were broken in Lyon 2013. China comfortably topped the medal table with a huge total of 85 medals – 41 gold, 26 silver and 18 bronze. Russia finished second with a total of 69 medals and the USA finished third with 39.