IPC President: Paralympics needed more than ever in 2021
The Games are required to show the world why inclusion matters
18 Nov 2020
Imagen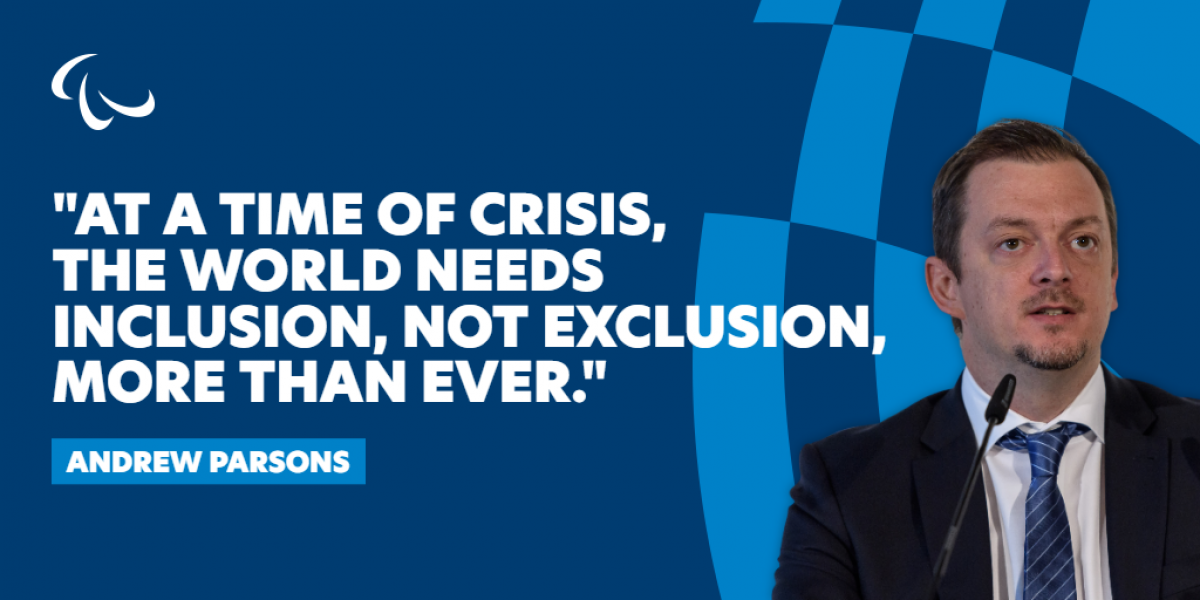 By IPC
International Paralympic Committee (IPC) President Andrew Parsons has said the Tokyo 2020 Paralympic Games are critical to address the growing levels of marginalisation and discrimination persons with disabilities are facing due to the COVID-19 pandemic.
Speaking at a press conference to mark the end of an IOC-IPC Project Review with Tokyo 2020, Parsons highlighted how the global pandemic has disproportionately impacted persons with disabilities around the world. He believes the Tokyo 2020 Paralympic Games, which will be broadcast to an expected global cumulative TV audience of 4.25 billion people, are needed more than ever to put disability back at the heart of the inclusion agenda.
"The world needs the Games next summer and, for the world's one billion persons with disabilities, next year's Paralympics have never been more important or more urgently required," said Parsons, who was speaking via video link from his home in Brasilia.
"While the COVID-19 pandemic has impacted nearly every person on this planet, it has impacted persons with disabilities disproportionately. Already the world's largest marginalised group, COVID-19 has made matters much worse, furthering levels of discrimination and exclusion in many vital areas.
"At a time of crisis, the world needs inclusion, not exclusion.
"Change Starts with Sport and next year's Paralympic Games are a platform to place disability at the heart of the diversity agenda and show the world why inclusion matters. With record numbers set to watch Tokyo 2020, we are determined to use the Paralympics to change attitudes, breakdown barriers of inequality and create more opportunities for persons with disabilities.
"Post-pandemic, we must build back better and next year's Games will not just be about spectacular sport but also acting as a starting point for a better and more inclusive world for all."
Following three days of meetings with Tokyo 2020 and the IOC, Parsons said he was pleased with how re-planning for next year's Paralympic Games are going. He paid tribute to the ongoing work and support of the IOC, Tokyo 2020, Tokyo Metropolitan Government and Japan Government.
Parsons said: "Never before in history has such a level of planning and preparation gone into the organisation of a sport event. No stone is being left unturned as all partners work together to ensure safe, secure and successful Olympic and Paralympic Games Tokyo 2020.
"The level of work and commitment by all Games delivery partners will not be in vain. After a terrible 2020, we are determined that 2021 will bring new hope. The Olympic and Paralympic Games Tokyo 2020 will be a celebration of human diversity and ability, a global showcase of resilience and the starting point for a better, more inclusive post-corona world."
The Tokyo 2020 Paralympic Games will take place between 24 August-5 September 2021.