ITF and UNIQLO launch UNIQLO Spirit Award
Will be awarded annually to player who embodies principals and core values of UNIQLO
19 Oct 2017
Imagen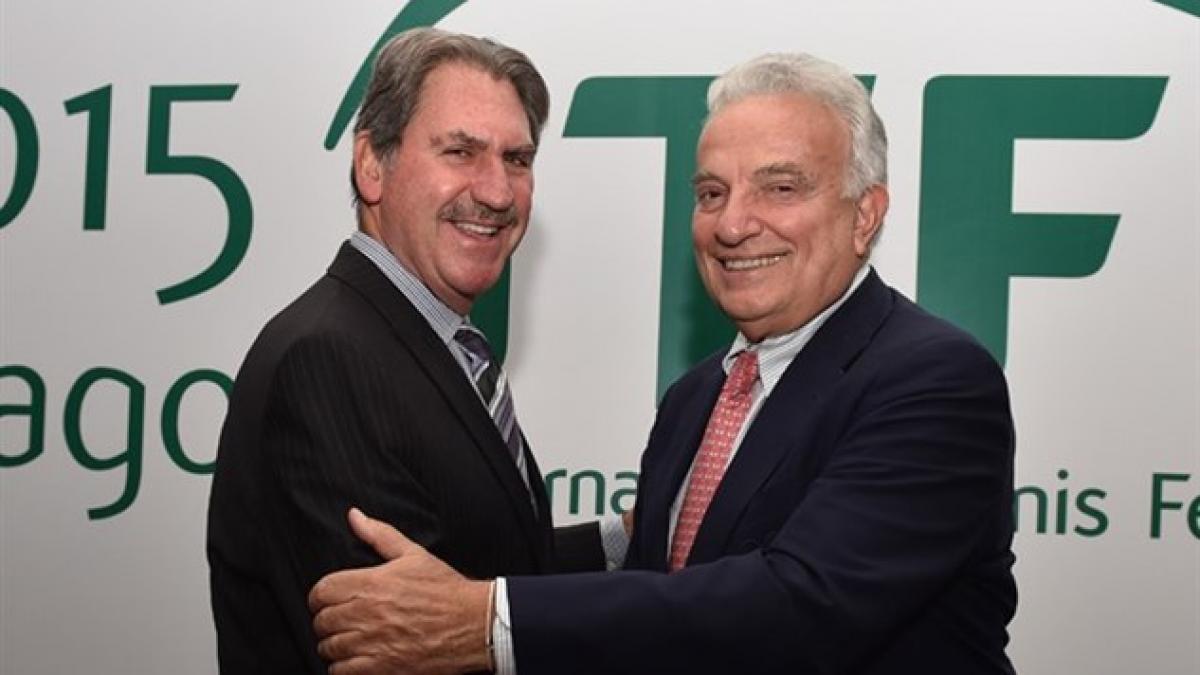 ⒸPaul Zimmer
By ITF
The International Tennis Federation (ITF) and Japanese designer, manufacturer and retailer UNIQLO have launched the new UNIQLO Spirit Award, which will be awarded annually to the wheelchair tennis player who embodies the principles and core values of UNIQLO and Fast Retailing Group.
The award-winner must seek to challenge and change the world around them by challenging themselves and striving for the highest standards imaginable, pursuing their goals with an innovative spirit and a shared desire to see wheelchair tennis continually moving forward to ever greater heights.
Nominations will consider players from the grassroots to the elite levels of the game.
Koji Yanai, UNIQLO Co-Chief Marketing Officer, said: "We are extremely excited to introduce the UNIQLO Spirit Award this year to recognise a wheelchair tennis player who, in the opinion of the Judging Panel, best personifies UNIQLO and Fast Retailing Group's core principles and values.
"We recognise that players competing throughout the whole spectrum of UNIQLO Wheelchair Tennis Tour events continually challenge themselves to be the best that they can be and we look forward to hearing the stories of outstanding individuals from around the world who seek to not only challenge themselves, but also the world around them, with an indomitable spirit in their pursuit of excellence in wheelchair tennis."
ITF President David Haggerty said: "The ITF is grateful for UNIQLO'S immense and ongoing support of wheelchair tennis and we are delighted to join UNIQLO in launching the inaugural UNIQLO Spirit Award. Wheelchair tennis celebrated its 40th Anniversary in 2016 and, since the sport's inception in 1976, wheelchair players from all corners of the world have continually pushed personal boundaries and challenged the perceptions of those around them and we look forward to a diverse selection of nominations for the very first UNIQLO Spirit Award."
A judging panel, comprised by ITF Wheelchair Tennis Committee members and ITF Head of Wheelchair Tennis Alistair Williams, will create a shortlist and UNIQLO will be invited to choose a winner and runner-up.
The Winner shall receive USD 5,000 and the runner-up a UNIQLO clothing kit.
The closing date for nominations for the UNIQLO Spirit Award is Friday (20 October 2017) and anyone who has suggestions for candidates to be nominated should contact their National Association with details of their suggested nomination.
UNIQLO became title sponsor of the Wheelchair Tennis Tour and the Wheelchair Doubles Masters event, and an international sponsor of the NEC Wheelchair Tennis Masters in 2014.
In 2017, UNIQLO extended its sponsorship agreement with the ITF and also became an official partner of the BNP Paribas World Team Cup and title sponsor of the Wheelchair Tennis Rankings.