Japanese sledge team embrace anti-doping education
Japan's ice sledge hockey goaltender Mitsuru Nagase explains how following anti-doping rules should be just like obeying a referee's calls on the ice.
26 Oct 2013
Imagen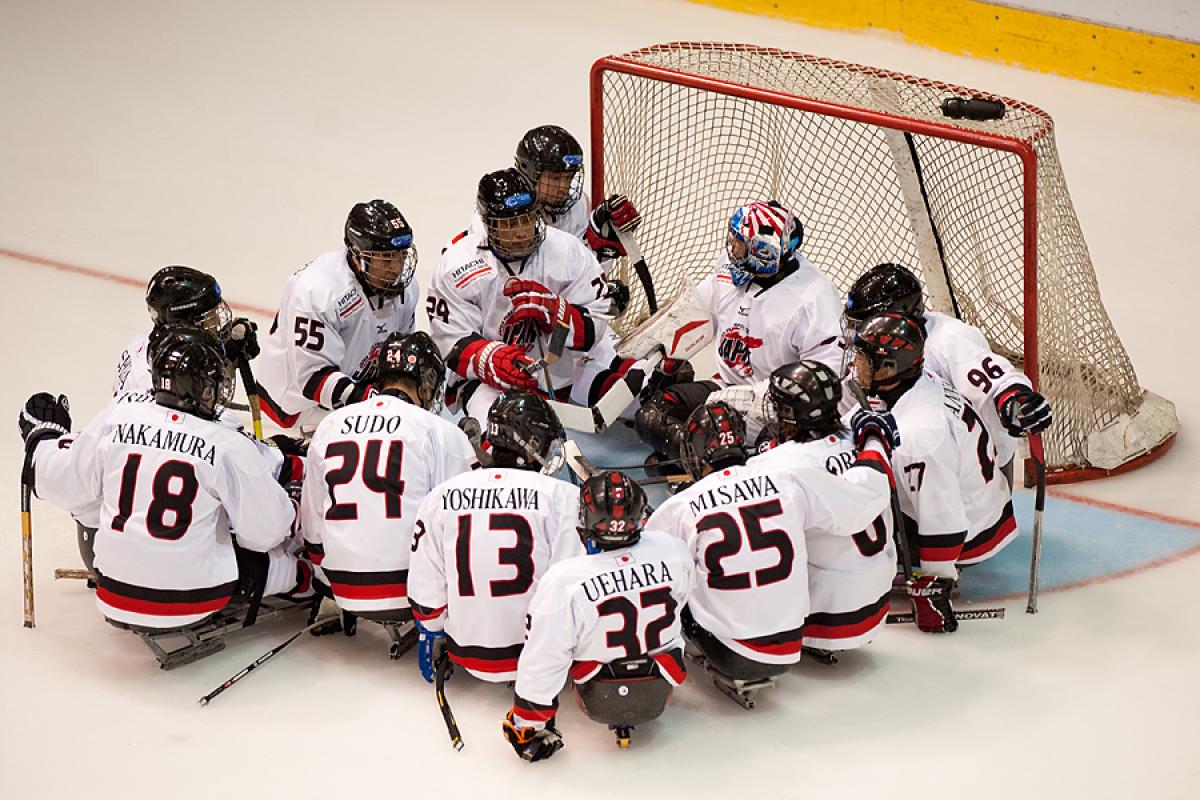 ⒸLuc Percival
By IPC
"Following the anti-doping rules in sledge hockey should be like following any other rules on the ice or obeying any of the referees' calls."
At this week's IPC Ice Sledge Hockey Qualification Tournament in Torino, Italy, all six participating teams received an hour-long education session on anti-doping on the road to the Sochi 2014 Paralympic Winter Games.
One team in particular – Japan – have proven year in and year out that the Japan Anti-Doping Agency has one of the strongest programmes in the world, and this was revealed by their responses to the education programme presented by IPC Anti-Doping Committee member Joseph de Pencier.
For the Japanese, the message could not be more clear cut.
"Just follow the rules. It's so simple," Japanese goaltender Mitsuru Nagase said. "There's no strategy or way around anti-doping. Top athletes just follow the rules. That's what they're there for – to keep our sport fair and clean."
JADA has been in existence for more than 11 years now, and in 2012 was recognised by the World Anti-Doping Agency (WADA) for developing specific programmes in Japan for testing, education and information, Therapeutic Use Exemptions (TUE) and sports pharmacy.
Japanese ice sledge hockey team trainer Chie Sasaki said she always holds a minimum of two anti-doping education sessions per year for her athletes, with at least one prior to each season.
Nagase hopes some day that all other countries can do the same across all their para-sport programmes.
"In some countries, if athletes win a gold medal, they win money, houses or cars, so they do everything they can to win. But not in Japan," Nagase said.
"However, following the anti-doping rules in sledge hockey should be like following any other rules on the ice or obeying any of the referees' calls.
"And the education part, you should take advantage of because your sledge association or the IPC can tell you how to easily follow those anti-doping rules so you can focus all your efforts on the sport itself."
WADA has already approved the 2014 List of Prohibited Substances and Methods, which will take effect on 1 January 2014, directly affecting those ice sledge hockey players and all other Paralympic athletes who will take part in the Sochi Games next year.
In addition, earlier this month, WADA published its Draft 2015 World Anti-Doping Code, which is to be adopted at the World Conference on Doping in Sport in Johannesburg, South Africa, from 12-15 November.
The new IPC Anti-Doping rules will be aligned with the World Code and will come into effect on 1 January 2015.