Japanese Underdog Nitta Wins Gold
18 Mar 2010
Imagen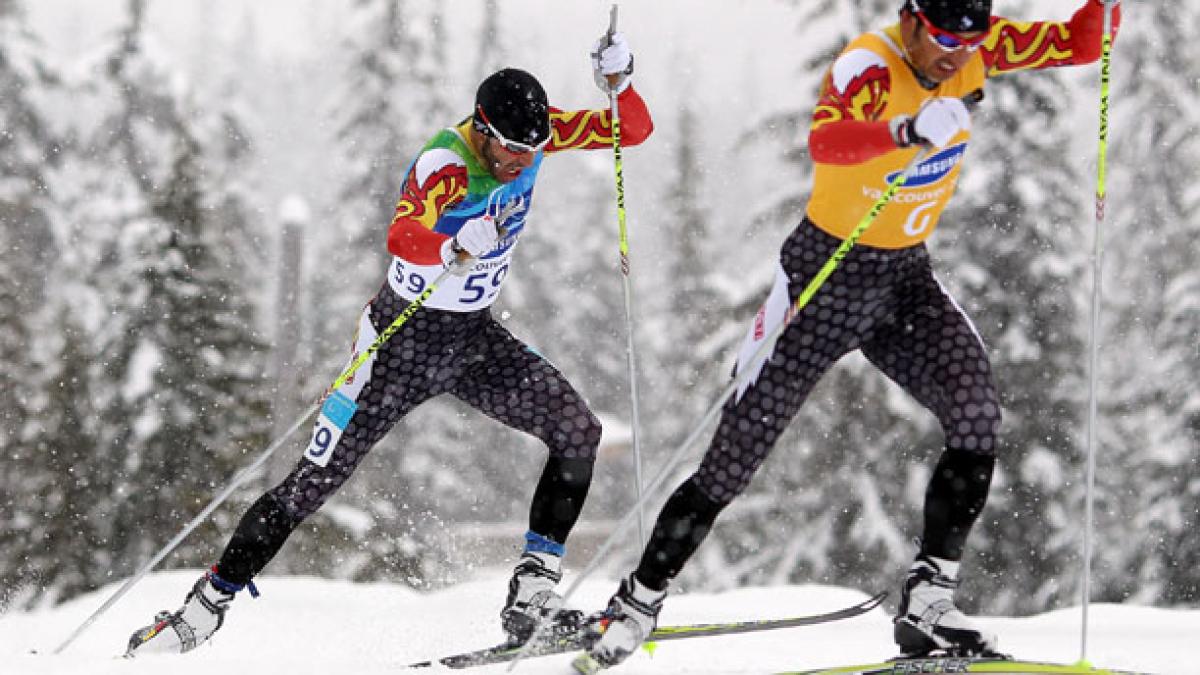 By IPC
Today's Cross-Country races kicked off with the Men's 10km Standing category, with 29 men fiercely competing in every moment of the competition. The Cross-Country competitors also had a clear blue sky and warm sunlight shining down on Whistler Paralympic Park.
Norway's Vegard Dahle (LW4), Russia's Oleg Balukhto (LW6) and Kirill Mikhaylov (LW4) were singled out as the early favourites. However, by the 2.3km mark, Japan's Yoshihiro Nitta (LW8) had taken the lead with a time of 5:26.0. Mikhaylov was in second place with a time of 5:44.4 and Balukhto followed with a time of 5:47.3.
Halfway into the race, Nitta was still in gold medal position with a time of 12:57.8, with Mikhalylov holding onto second place and Ukrainian Grygorii Vovchynyskyi (LW8) in third. At this point, Nitta had a 24-second lead over Mikhalylov.
As Nitta skied down the last turn, the Japanese fans cheered and held their breath, anticipating that this could be Japan's first gold medal at the Paralympic Games.
Once Nitta crossed the finish line he waved a large Japanese flag in celebration, although he still had to wait for a few competitors to see whether he had indeed won gold. When it was announced that he had won first place, he and his support team jumped up and down in excitement and embraced one another. One of Nitta's main goals is to inspire elementary and middle school children.
"I want them to think that the Paralympics are cool, to enable them to think, 'Even though I've injured myself, I want to play sports, I want to aim to compete in the Paralympics,'" he said.