Jinho Park seeks career revival
South Korean shooter will star in his home World Championships
05 Feb 2018
Imagen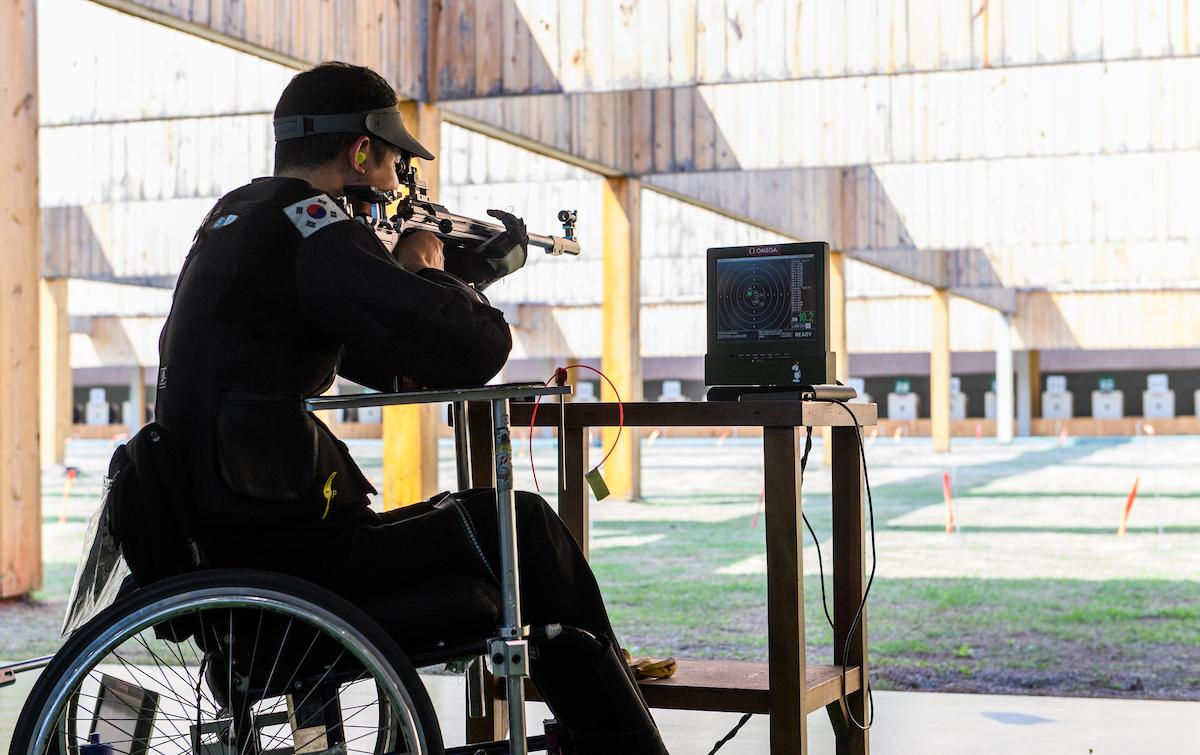 ⒸOIS Photos
By EJ Monica Kim and the IPC
"I realised that I should be more prepared mentally. As my shooting career is going on, I decided to resume training with the initial attitude that I had in the beginning of my career."
South Korean shooter Jinho Park wants to revive his shooting career, and there is no better place to start than at his home World Championships in Cheongju that are now less than 100 days away.
It was actually these Championships four years ago where he made a name for himself in the shooting scene. With a stunning performance, he captured the R3 (mixed 10m air rifle standing SH1) title and also added bronze in the R7 (men's 50m rifle 3 positions SH1).
His performances set him up for his Paralympics debut at Rio 2016, but he left empty-handed. However that disappointment made him focus forward on the 2018 World Shooting Para Sport Championships, which will be held in his hometown from 3 May. The competition is also in the same venue where he trains.
"I realised that I should be more prepared mentally. As my shooting career is going on, I decided to resume training with the initial attitude that I had in the beginning of my career," he said.
Park has a chance to defend his R3 title and upgrade his R7 bronze. In addition, he will look to pick up medals in the R1 (men's 10m air rifle standing SH1) and the R6 (mixed 50m rifle prone SH1).
While he had a quiet 2015 season in the lead-up to Rio 2016, Park added more competitions to his schedule after the Games, including the World Cup in Bangkok, Thailand, last November.
"I went through many competitions nationally including National Para Games and three South Korean team selection trials," he explained.
"In particular the last national team trial was the most memorable achievement throughout 2017," he continued. "At that time I suffered a high fever of 40 degrees Celsius. But I overcame this tough condition. It gave another good lesson to me."
At the Bangkok World Cup, he demonstrated his high level of performance by sweeping two gold medals in his favourite R1 and R3.
"Thankfully I could finalise last year with satisfactory results, so it was a worthwhile year overall," he said.
"My goal for the upcoming Worlds is to compete without any regret by putting all my effort," he said. "This competition will be a good experience as part of preparation for Tokyo 2020. For next Paralympic Games, I would like to become more strategic."