Lima 2019: Daniela Gimenez on path to Parapans greatness
Argentinian swimmer aims to bounce back from Rio 2016 disappointment.
23 Aug 2017
Imagen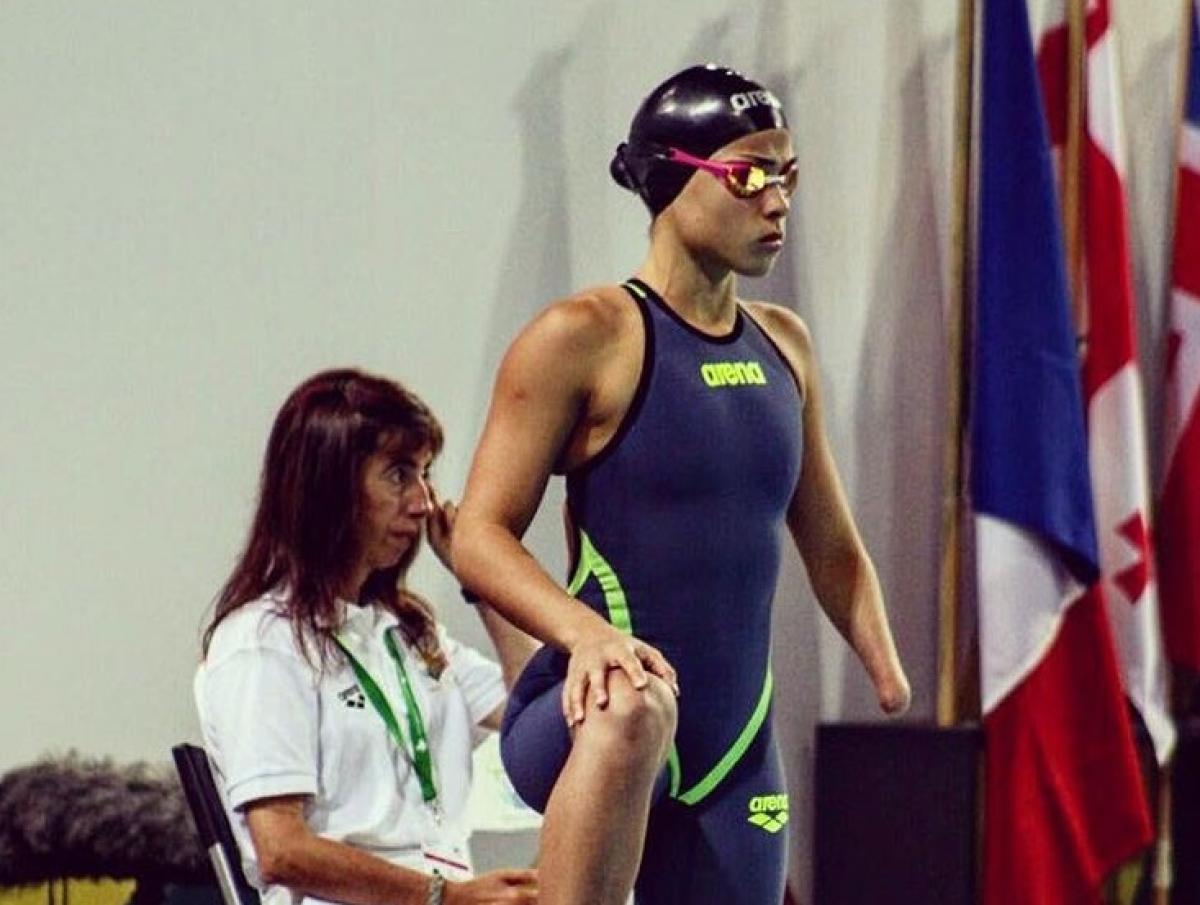 ⒸPhelipe Rodrigues
By IPC
"My family is already planning their trip and are all the time sending me flight prices and Machu Picchu tour packages."
The influence the Parapan American Games had on Argentinian swimmer Daniela Gimenez is unquestionable; she launched her international swimming career at Rio 2007 and delivered arguably the best performance in her life at Toronto 2015.
With Lima 2019 only two years away, the 25-year-old is excited to compete at a fourth Parapans.
"I always liked the Parapan American Games and the fact they will be held in a South American country is special for me, like competing at home," she said. "We can showcase our potential as a region.
"I do not like planning so much in advance. But my family is already planning their trip and are all the time sending me flight prices and Machu Picchu tour packages."
Despite her youth, Gimenez is one of the most experienced swimmers in the circuit. At only 14 years old, she competed at her first Parapans in Rio de Janeiro, Brazil, in 2007.
"It was great, with a high competitive level. It was good for me to realise that if I really wanted to compete, I had to be more professional and devote myself entirely to swimming. Besides, at Rio 2007 I achieved qualification for the Beijing 2008 Paralympic Games, which surprised me a lot.
"The bigger the event, the more fun I have. At such a young age, I took many responsibilities in order to fulfil my dream of being a swimmer."
Four years later, Gimenez competed at her second Parapans in Guadalajara, Mexico. Although she won two golds and one bronze, the Argentinian states her performance was far from being ideal.
"You can win a medal and still have a bad performance. The USA and Canada, the two countries with the best swimmers in my category, did not send their best teams to the Parapans. I did not do so well."
The best performance in her career came at the Parapans in Toronto, Canada, in 2015, with Gimenez setting five personal bests across five events to win two golds, one silver and two bronze.
"I clocked the best times in my life. Five events, five personal bests," she recalled. "Toronto 2015 was so important for me. I had had two tough years, I wanted to quit swimming, but did not want to end my career in the middle of a Paralympic cycle.
"Every day I was thinking I was closer to putting an end to that torture. I was really not feeling well. But in Toronto I could enjoy swimming again. It was an excellent event for me, both in terms of results and psychologically. After those Parapans I told myself: now I can keep improving and doing what I love in Rio and beyond."
Gimenez was a strong candidate for gold at Rio 2016. Many in Argentina were expecting her to break their 20-year-old gold medal drought. But she could not handle the pressure.
"I am never nervous. I knew it was possible to win a medal at last year's Paralympic Games. And for the first time I got nervous, unsure of myself. I did not like it at all," she said.
"I could not handle the pressure. Rio 2016 was a big spectacle but I did not have a good time when competing."
In less than two months, Gimenez will have another opportunity to reach the podium at a major competition when she participates in the World Championships in Mexico City.
"This year is a bit weird as I have not competed since Rio 2016 and we will swim in the altitude," she said. "But it is a World Championships, nothing less. I like competing and the big events' atmosphere. I will give my best."
More information is available on Lima 2019's website.