Loesch, Schaffelhuber rivalry cools off, for now
Austria's Loesch is using this alpine skiing season to adjust with new equipment, while Germany's Schaffelhuber is focusing on school.
21 Oct 2015
Imagen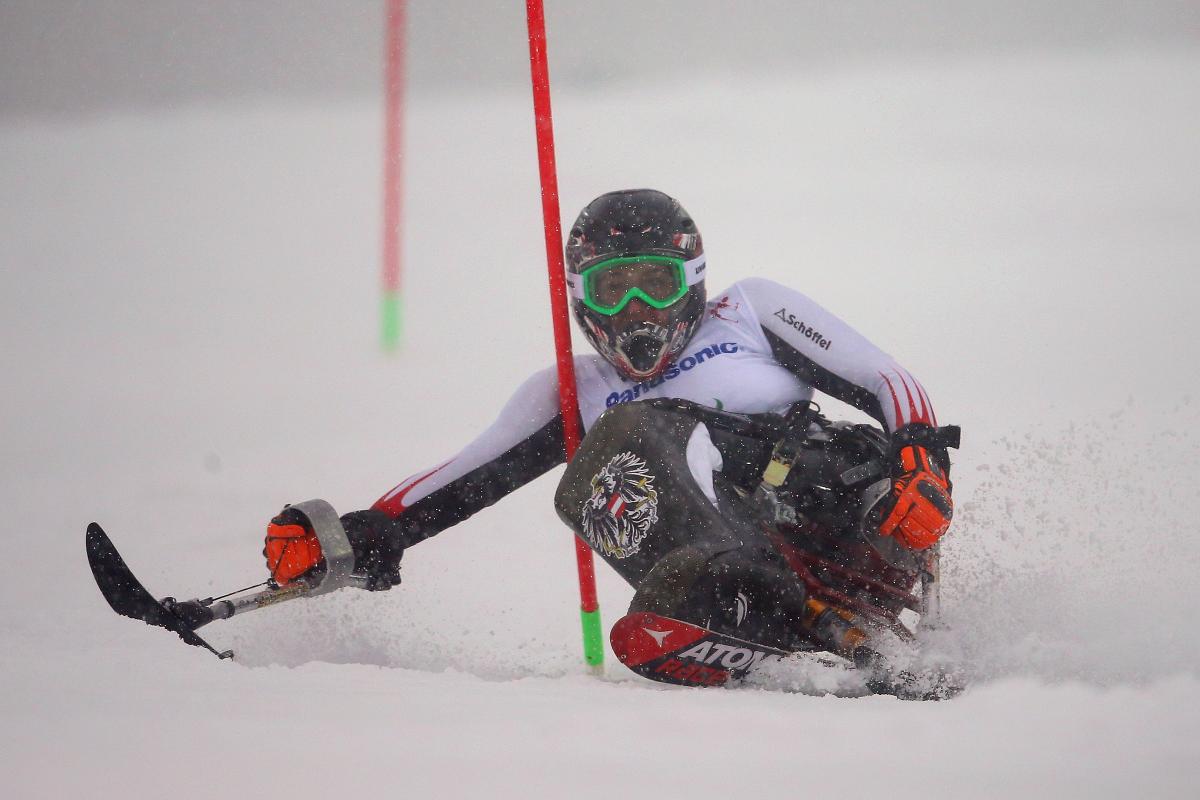 ⒸGetty Immages
By Jake Duhaime | For the IPC
"The rivalry is interesting because it has been going on for so long, but at the end of the day, I can only change the way I ski."
Austrian alpine skiing world champion Claudia Loesch is familiar with the German skiing team. She knows their training schedule and on what days each discipline is skiing.
That is because Loesch has lived with German skier Andrea Rothfuss in Innsbruck, Austria, since 2010.
But despite how close Loesch is with Team Germany, the name Anna Schaffelhuber rarely, if ever, comes up.
"We never talk about Anna," Loesch said. "That's kind of a red line. I don't want her [Rothfuss] and Anna to talk about me, and vice versa."
"I'm definitely closer to the German team and Anna than any other opponent I've ever had."
While Germany's Schaffelhuber dominated at the Sochi 2014 Paralympic Games, going five-for- five in the sit-skiing events, Loesch regained control of the podium with a career-best three gold medals at the 2015 IPC World Alpine Skiing Championships in Panorama, Canada.
For the 27-year-old Austrian, winning the downhill set the tone for the entire competition; Loesch improved 13 seconds from her training times to race day.
She also overcame a brutal training crash suffered just days before the event. It nearly resulted in her having to withdraw.
"I've never improved that much between training and the final race, and I still don't know how I did it, but it all played out nicely," Loesch said. "To that point, I had been pissed and was just about ready to go home, but then that medal happened."
The World Championships then became easy for Loesch, who won the slalom and the super combined before crashing in the super-G.
"After I won the downhill, I had everything I wanted to happen from that event and then it was just skiing and a lot of fun," Loesch said. "Winning that gold medal was one of the two most important medals of my career [giant slalom gold in La Molina, Spain, during the 2013 World Championships]."
Schaffelhuber left Panorama with five medals, two which were golds (super-G and the giant slalom). She knew what transpired in Sochi had been a mix of skill, the conditions and luck, a combination that did not show up in past seasons.
"You have good days and you have bad days," Schaffelhuber said. "The year between Sochi and Panorama was a very busy one and in Panorama, I had some problems with the conditions of the slope. … All in all, I didn't show how fast I can be, but now I have new goals to work with."
One of those goals going into 2015-16 is to ski less focus on her education.
"I need a year to come down," Schaffelhuber said, referring to the sometimes daunting competition and travel schedule from previous years.
Loesch too will enter a somewhat transitional season, marked by an equipment change as she trades the Praschberger sit-ski for a Nissin model. She has no event-focused goals or objectives. Instead, Loesch will focus on technique, comfort and feel.
"The change feels amazing for the speed events and giant slalom and I'm already faster in the flat parts as opposed to where I was last year," Loesch said. "The biggest adjustment will be in the slalom where I am way off my past times, but I'm working on it."
Loesch is one of many skiers who will opt to focus on equipment changes during the 2015-16 season.
"I have the impression that it's pretty common," Loesch said. "Several members of my team are doing it. Several skiers in France are doing it. I have a feeling people will use it as a gap year."
And a gap year means that the most heated rivalry in alpine skiing is focused more on oneself than on each other.
"The rivalry is interesting because it has been going on for so long, but at the end of the day, I can only change the way I ski," Loesch said. "That's what I'm doing right now."
Schaffelhuber agreed.
"I focused on improving myself and getting faster," Schaffelhuber said. "I want to show a good performance and be happy with myself."