London Calling: The USA's Richard Browne
After missing Rio 2016, the T44 sprinter is back and is looking to retain his two world titles at London 2017.
08 May 2017
Imagen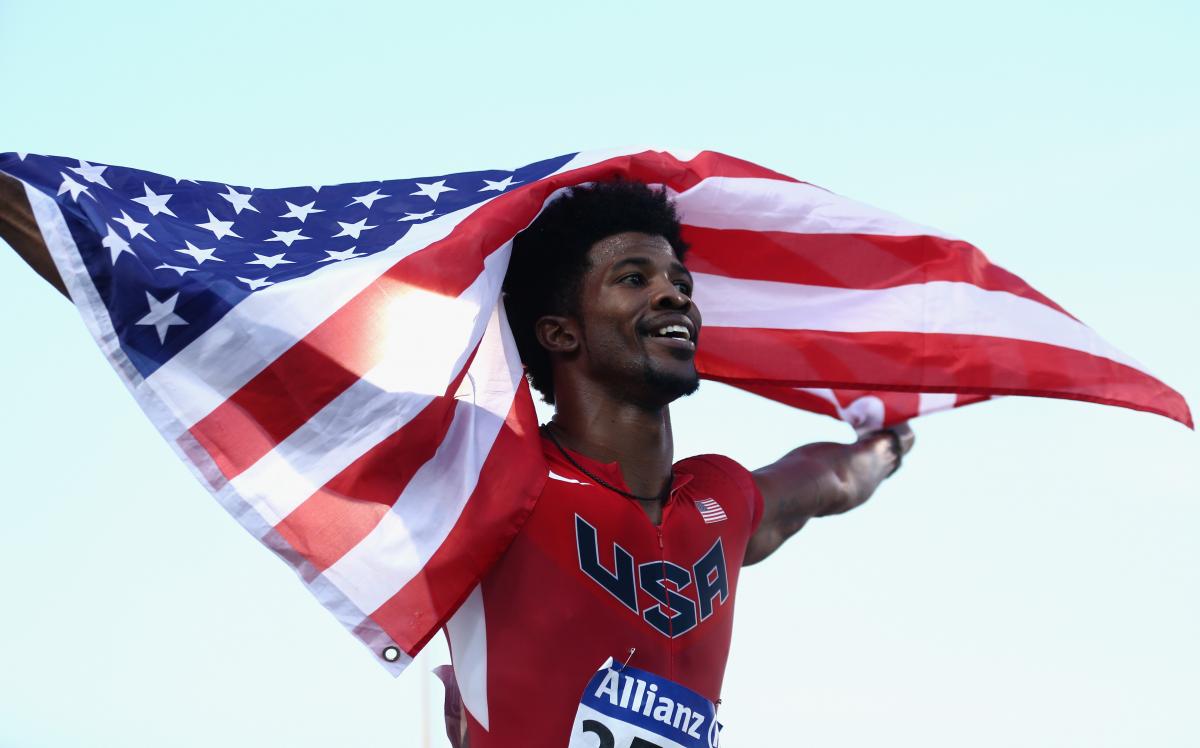 ⒸLOC Doha 2015 | Getty Images
Ten months ago, US sprinter Richard Browne announced his retirement from the track. Now he's back, with his sights set on retaining his two global titles at July's London 2017 World Championships.
So why the change of heart?
Browne admits that watching the Rio Paralympic Games 100m T44 final on television was a major factor.
"Just the results, that was the hardest part. I was devastated. It was really hard for me to deal with watching it – it literally brought tears to my eyes," said Browne, who watched as his great rival Great Britain's Jonnie Peacock won the race in 10.81 seconds.
Fellow American Jarryd Wallace, who had led the world rankings for much of the season, finished out of the medals in fifth place.
Browne had endured a difficult few months, starting with a car accident in January 2016, when he suffered broken ribs and concussion. A hamstring injury in June added to his woes; still his announcement on Twitter came as a shock to many.
"One of the biggest reasons I didn't go (to Rio) was that I felt Jonnie and Jarryd had run so well that season and I felt like I would have had to be in world record shape to go down there and win a medal. I knew I wasn't in that shape," explained Browne, who won 100m and 200m T44 gold at Doha 2015, both in world record times.
Still, it's one thing to withdraw from a competition – even a competition as massive as the Paralympic Games. But to retire from the sport completely seemed a drastic measure.
Browne says it was a decision he felt was right at the time.
"I had very young children, and I was able to stay home from the time I got hurt and be a full-time Dad. That was the best seven or eight months, and that really changed me.
"I didn't go near a track, I didn't think about the track – after watching the Games I didn't think about track and field at all. I was with my kids every day and that's all I did. And it was amazing.
"I had chosen to stay close to the sport because I was going to coach – I thought that would be my path and my career."
However, Browne's friends and family convinced him that his track and field career was not over.
"I had some people in the sport call me telling me 'We need you around Richard,' and that was helpful too – whether it was Jarryd, Ronald Hertog, Rob Brown, or Blake Leeper. A lot of those guys reached out to me.
"My family encouraged me to continue for my goals and my dreams, because that makes me a better person and a happier person. Especially when I saw the results from Rio. I felt kind of disappointed in myself.
"Even in the condition I was in, I felt I could have won those races after seeing the results. But everybody's smarter in hindsight."
Browne recently opened his season at the Mt. SAC Relays in the USA, clearly relieved to put that first race behind him.
"After the first 200m (clocking 23.16) it was nerve wracking, it was the worst race of my career ever and I really felt like 'Oh, I shouldn't have come back.' But I think it was that first bad race, to get it out the way, and I ran really well the second day in the 100m (clocking 11.14) so I was really proud of myself.
"It feels great to be back on the track. I haven't been running as well as I'm used to, but after a year off that's no surprise. To hear my name again – Richard likes the big show. Hearing all that again, it was good to be back."
To buy tickets for the London 2017 World Para Athletics Championships, please click here.