Long jumper Langenhoven to compete in Berlin
Grand Prix will be South African's last competition before London 2017.
15 Jun 2017
Imagen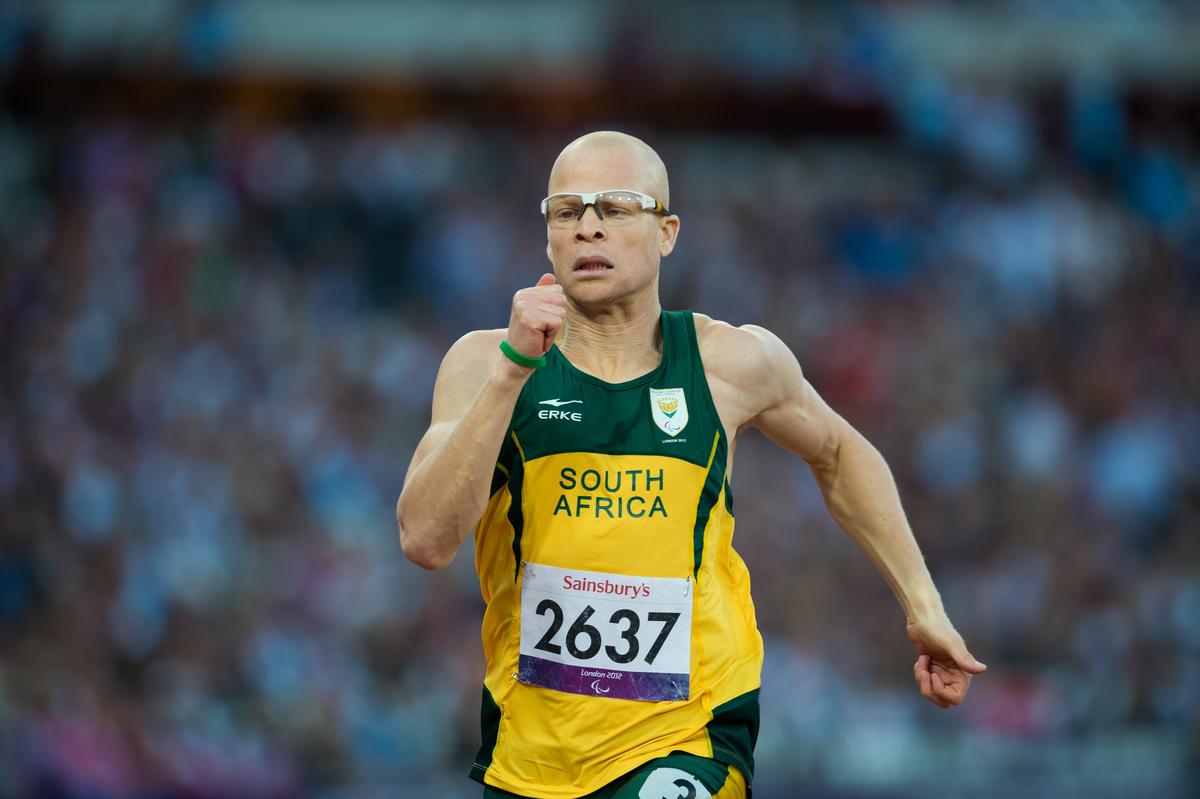 ⒸLieven Coudenys
By IPC
For South African long jumper Hilton Langenhoven, this weekend's (17-18 June) World Para Athletics Grand Prix in Berlin, Germany – the last in the 2017 series - will provide the final push as he looks to add world gold to the Paralympic long jump title he won last year.
The Grand Prix is Langenhoven's final event of the season before he lines up at the World Para Athletics Championships in July and he is determined to make his performance count.
"Getting competitions and getting mentally sharp is important. The competitions so far have really helped me a lot to find out where I am during heavy training," said Langenhoven, who has albinism and competes in the T12 class for visually impaired athletes.
"For me it's not about showing my rivals that I'm ready. Because of the visual impairment, you have to train and train and visualise the competition mode a lot.
"At home we do execute everything perfectly but as soon as you step on to the track where the pressure is on – that is where I would like to do all the good jumps and good runs. If we can walk away this weekend knowing that we have executed well, then I will be happy," added the 33-year-old.
A key target for the Western Cape man is the seven-metre mark – it's a distance he is yet to reach this season, but a significant goal nonetheless, especially after his experience at last year's Paralympic Games, where the top six all finished within 10cm of one another.
Then, Langenhoven only managed one leap over the seven-metre mark, but his third-round effort of 7.07m was just enough to seal the win by two centimetres from Azerbaijan's Kamil Aliyev.
Now he believes he is capable of much more.
"It was really a tough competition, but at the end of the day those experiences always provide something that you can take with you.
"In Berlin, I would love to go over seven metres. We have travelled to Berlin very early in the week, so I have time to rest and recover well. We are going to focus on the speed and the take off, and if it all comes together and I jump over seven metres, I will be extremely happy."
Langenhoven admits that the last World Championships in Doha, Qatar were, for him, a 'total disaster' as he tried to defend the title he won in 2013.
He had changed coach two months previously; he and his new coach Raymond Julius were just getting used to working together. Langenhoven recorded three foul jumps and lost his world crown to Aliyev.
But the South African believes he and his coach are now a formidable team.
"Now we have a very close, open relationship and we have the power and technical ability to jump way over seven metres," explained Langenhoven, who won his first Paralympic title in Beijing in 2008, when he leapt 7.31m.
"It all just has to come together in the right conditions - the sunlight in my eyes, that is always a problem. But on the day I don't think one athlete can complain about that, it's the same for all visually impaired athletes, although for me with my albinism it's a struggle."
Langenhoven certainly hasn't let his albinism became a barrier to his athletics success. Instead, he's used his talent to his advantage.
"Looking different in your community, people always make fun and look at you. So my self-esteem had to be built - and I did that through sport and beating my peers," explained the eight-time world medallist.
"I became the captain of my school sports team throughout high school. Through that, I could build some popularity where I could walk around without people judging me on my skin colour or albinism, but judging me on my performances and my character as a person.
"If I can walk away with a major title this year that's all attributed towards my character as a person. I've always tried to improve and to go and compete well – not just accept situations. I always had to be the front runner, I always had to lead and stay focused in all aspects of life."