Lubbe and Pearson lead on day one of dressage contest
Relief and sadness for competitors as four out of five horses pass re-inspection ahead of start of Paralympic competition at Deodoro.
11 Sep 2016
Imagen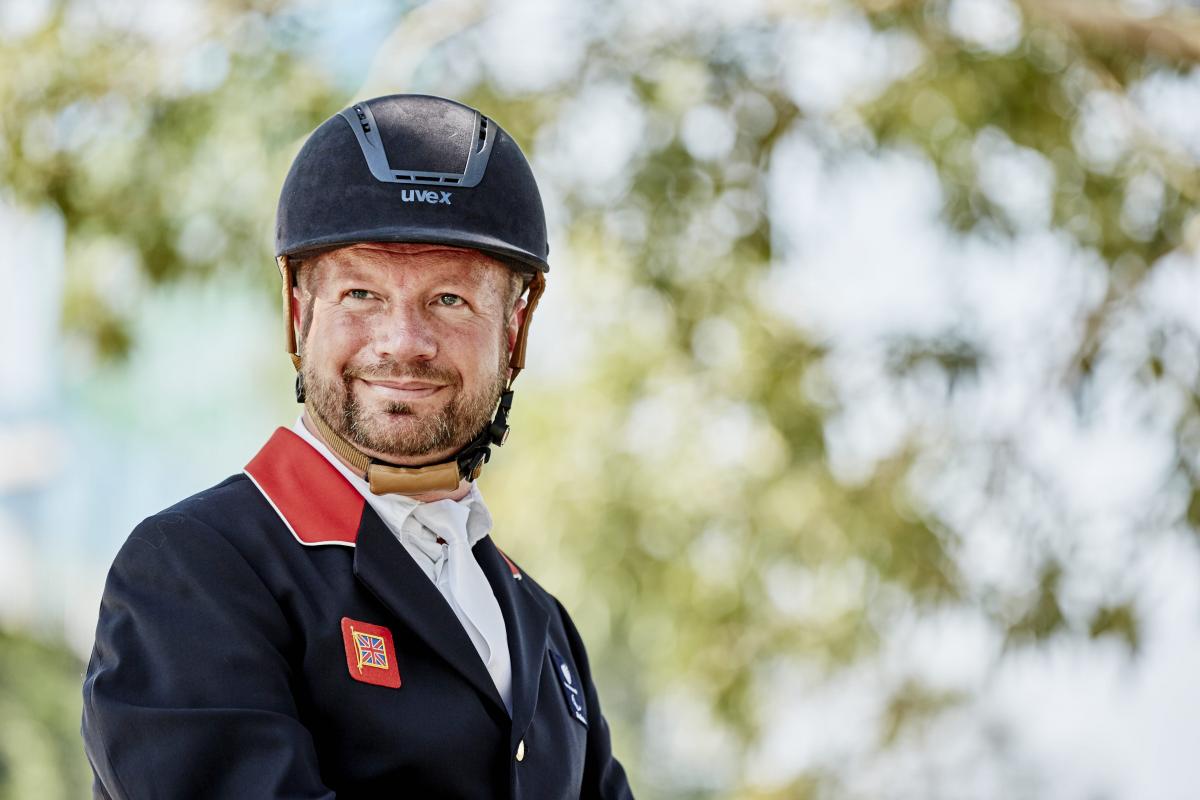 ⒸFEI
By Robert Howell | for theIPC
Norway's Ann Cathrin Lubbe was the first to take the lead in the Rio 2016 para-equestrian dressage competition on Sunday (11 September), earning the top spot in the grade III team test.
Riding Donatello, the double Athens 2004 gold medallist scored 72.237% to finish ahead of the Netherlands' Sanne Voets in second, and Denmark's Susanne Sunesen in third.
Lubbe's victory was made even more impressive as it occurred during a period of competition which was regularly interrupted by bursts of fireworks from the neighbouring town.
"I had a marvellous ride what with the noise and everything," she said.
"My trainer had told me to ignore everything and just ride, so I just rode. But he's a very good horse too."
Lubbe is appearing in her fourth Games, having first ridden in Sydney 2000. She didn't ride in London 2012 and added: "It's good to be back."
Reigning grade III world freestyle champion Voets was just two percentage points behind Lubbe.
"I'm really happy with that," she said. "I was hoping for a little more but for now the feeling and the test and the way my horse reacted to everything it was good.
"He did everything I asked and that's the maximum we can get."
The afternoon's grade Ib test was won by Great Britain's 10-time Paralympic champion Lee Pearson, riding Zion and scoring 75.280%. Pearson's score, however, will not count towards the British Team's competition as he was not selected to ride for the team.
In second place, and winning the team aspect of the contest, was Austria's Pepo Puch with 74.000%. Germany's Alina Rosenberg, at her first Games, was third.
"That horse gave me everything he could possibly give me at his age, his education and his strength," said Pearson. "I love him to bits. I do care about the results but I don't care what the judges think because he was brilliant, amazing. I think it's the best test he's ever done.
"The win doesn't make me complacent for two days' time but I think the warm up plan worked with him being relaxed in the arena."
For Puch this was his first ride at a major international on his new horse, Fontainenoir. "I'm happy. It was not a bad start," he said.
"He's a really nice hard working guy, with lots of thinking."
Puch, Brazil's Rodolfo Riskalla and Denmark's Stinna Tange Kaastrup had to contend with the added stress of not knowing whether or not they would be able to competition Sunday as their horses were held overnight following Saturday's (10 September) horse inspection. Kaastrup, who missed out on a place at London 2012 after her previous horse died, came fourth in the grade Ib and described the wait as "the worst night of my life".
For Italy's world number two and reigning grade Ia freestyle champion, however, there was not such fortune. Her horse, Royal Delight, was also held for re-inspection and was not passed as fit for competition, knocking a devastated Morganti out of the Games completely.
The team competition continues on Monday (12 September) at the Olympic Equestrian Centre in Deodoro with the grades IV and Ia competition.