Mao Jingdian returns in search of world title
China's multi-Para table tennis champion targets second straight gold
16 May 2018
Imagen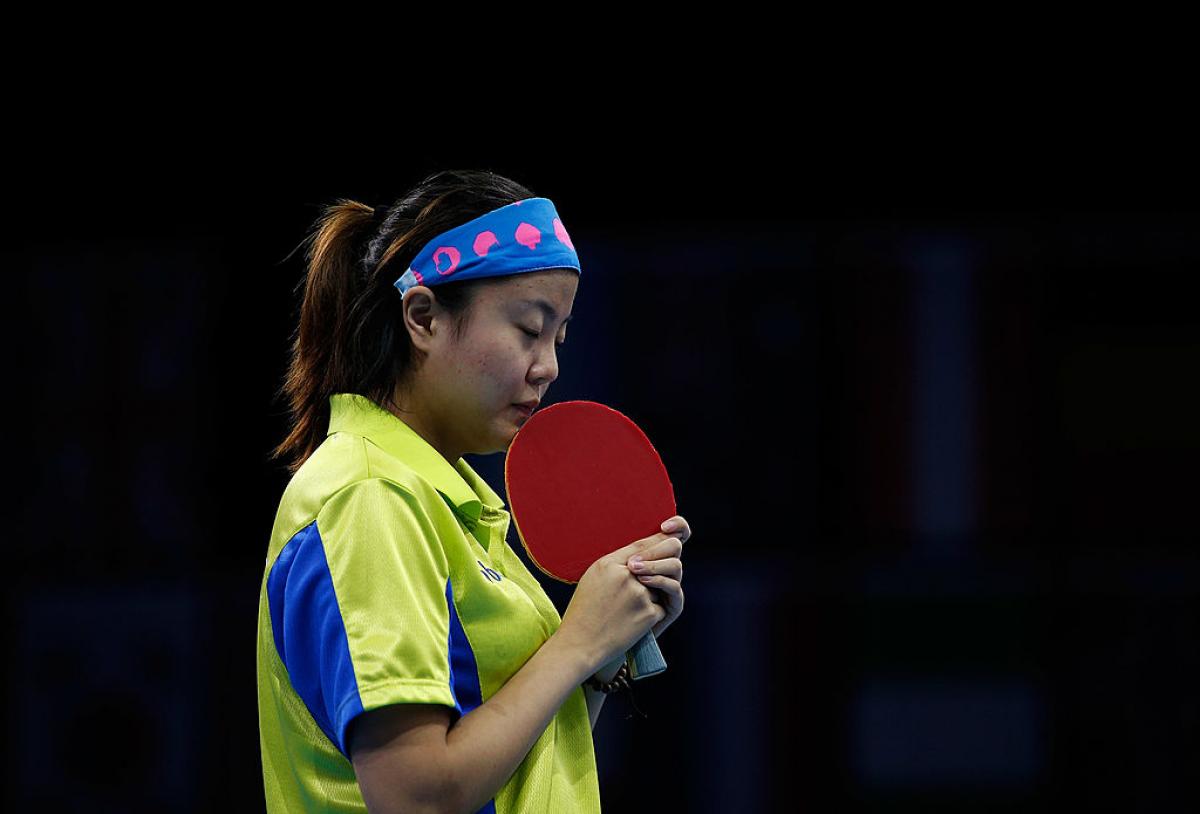 ⒸGetty Images
By Connor Craig-Jackson | For the IPC
"My predecessors' experience and my relentless pursuit of table tennis are still what I have to learn"
Reigning world, Paralympic and Asian champion Mao Jingdian only returned to full-time training in March. But the Chinese table tennis player is confident she can return to form and retain her world title in five months' time.
The 2018 Para Table Tennis Championships are set for 15-21 October in Lasko-Celje, Slovenia.
The class 8 player last competed at the Spanish Open in November. She finished with silver, falling to compatriot Xiong Guiyan.
But since returning to training, the 23-year-old has been gaining her winning form back.
Early success
Mao had won singles gold at the Asian and Oceania Championships in 2009 and 2011. She added Paralympic gold to her name from 2012 after leaving France's defending champion Thu Kamkasomphou in tears with a hard fought 2-1 victory.
Since then, 2014 world title and Rio 2016 gold medal have made her a familiar face on the podium.
But one of her biggest memories was in 2015, when she took on one of the country's biggest names.
"At the finals of the 2015 National Games my opponent was five-time Paralympic gold medalist, Zhang Xiaoling," said Mao. "It was more difficult [than all my other gold medals] because it was a 0-2 until the match point, and I turned it over at 4-7.
"A good sword always remains sharp and my predecessors' experience and my relentless pursuit of table tennis are still what I have to learn."
Since then, the 23-year-old certainly has been "relentless," already retaining every single title she has won in her still early career. That is of course except the World Championships.
France's Kamkasomphou is ranked No. 2 behind Mao and still in the hunt for revenge.
"She is an experienced and tough opponent," Mao said. "But we should not only attach importance to her, but also attach great importance to both the German and American players [Juliane Wolf and Mingyu Zu]. They are very strong opponents.
"I do have confidence that I can win the tournament again, but the opponents are very strong, so I need make sure I pay enough attention to them."
Studies first
The 23-year-old still undergoing education at university as a fifth-year management student.
"Learning and training are complementary to each other," said Mao. "I never thought they could influence each other, but instead, they could improve each other. Learning has given me knowledge, and knowledge can be used in the understanding and tactics making of table tennis. I think interest is the key to balance."
Very soon however, table tennis will once again become the main focus for the two-time Paralympic champion together with the assistance of her coach.
"It was very difficult for me to play in the semi-finals of the Paralympics in 2016," said Mao. "I didn't play well in the game, I lost my confidence and was very anxious throughout. However my coach was very encouraging for me and give me confidence. His encouragement was what brought me through this difficult time.
"Since I took part in the game, five coaches have guided me. Every coach's style has brought me a great improvement and every coach has been very important."