Mariano Travaglino to referee at his second Paralympics
Ahead of Rio 2016, the Argentinian shares his experience of being one of the world's best blind football referees.
05 Sep 2016
Imagen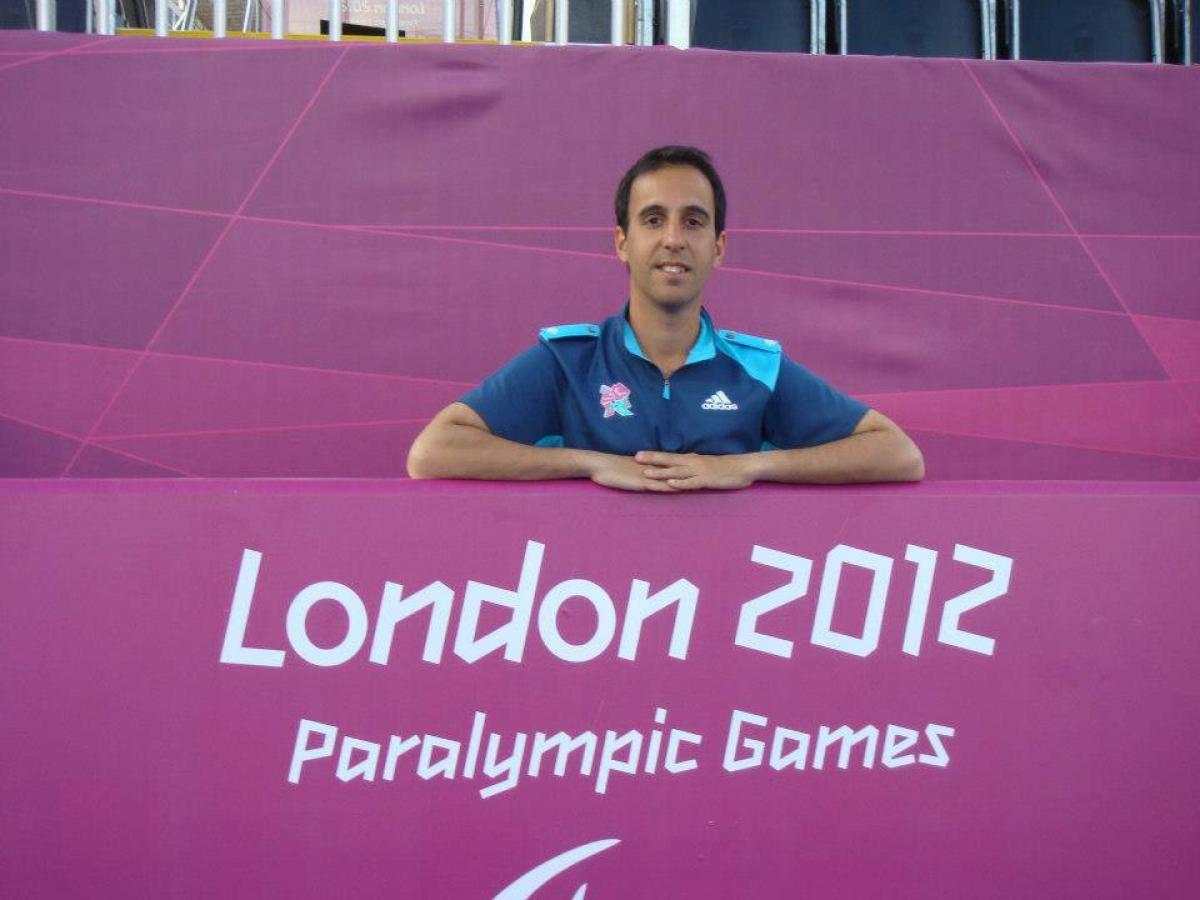 ⒸMariano Travaglino
By IPC
Mariano Travaglino is widely considered as one of the world´s best blind football referees due to his professionalism and fairness – even when he referees a match involving his country, Argentina.
The 37-year-old has refereed at every major football 5-a-side competition since the Rio 2007 Parapan American Games, including the London 2012 Paralympic Games, two World Championships and three Parapan American Games.
Now Travaglino is heading to Rio 2016, his second Paralympic Games, which he believes will be a unique experience.
"I have been preparing for Rio 2016 for a whole year, watching videos, taking part in workshops and preparing some reports," he said.
"I need to be professional and work hard because these amazing players, who have been preparing for these Games for four years, deserve it."
Travaglino recalls staying at London 2012´s Paralympic Village as one of the most breath-taking experiences in his life.
"You might be sitting on a bench eating something and some of the world´s best athletes are walking around you," he said. "It is wonderful."
The Argentinian referee became involved with the sport in 2001, when he took part in a blind football refereeing course.
"I liked it and started refereeing at the national tournament," he recalled.
"Refereeing is my passion, and blind football is the place where I belong. I even have a tattoo of a golden whistle."
When comparing football and blind football, Travaglino has no doubts which one is more difficult to referee.
"In blind football you not only have to see and award a foul, but also interpret the blind football players' behaviour. And referees do not pay attention to that unless they are well-trained," he said.
"You also need to know some extra rules that are unique to this sport. And the players are footballers first and blind second, which means they complain or pretend to have been fouled just like any other footballer."
Travaglino has refereed many important matches involving his country Argentina, including the 2014 World Championships gold-medal match and three Parapan American finals.
"Everyone asks me how I do it, but if I was not impartial, I would not be good at what I do," he said.
From all the matches he has refereed throughout his career, Travaglino especially remembers the London 2012 semi-final between Brazil and China.
"It was such a great and intense game. China scored first, but Brazil bounced back and won 2-1," he said.
"The truth is I enjoy every game. I'm always aware of my responsibility.
"Sometimes, after I award a foul, one of the players jokingly says that he ´saw´ it was not a foul. I turn to him to reply, but he and the rest of the players are laughing."
Of all the players he has shared games with, Travaglino says Brazil´s Ricardinho is the best.
"He is an excellent player and a great person. He never complains, not even when he gets fouled many times," he said.
"But I truly admire all of the players for the amazing things they do.
"They are the reason I am happy while refereeing blind football."
__
Sport fans from around the world can now buy their Paralympic tickets for Rio 2016 from authorised ticket resellers (ATRs)
The IPC's Global ATR is Jet Set Sports, and Rio 2016 tickets and packages can be purchased on the CoSport website.
Residents of Brazil can buy 2016 Paralympics tickets directly from the Rio 2016 website.
Visa International is the exclusive payment card and the official payment system for the Paralympic Games.