Mascot for World Para Athletics Championships revealed
Whizbee the Bee has been announced as the official mascot of London 2017 following a competition.
20 Apr 2017
Imagen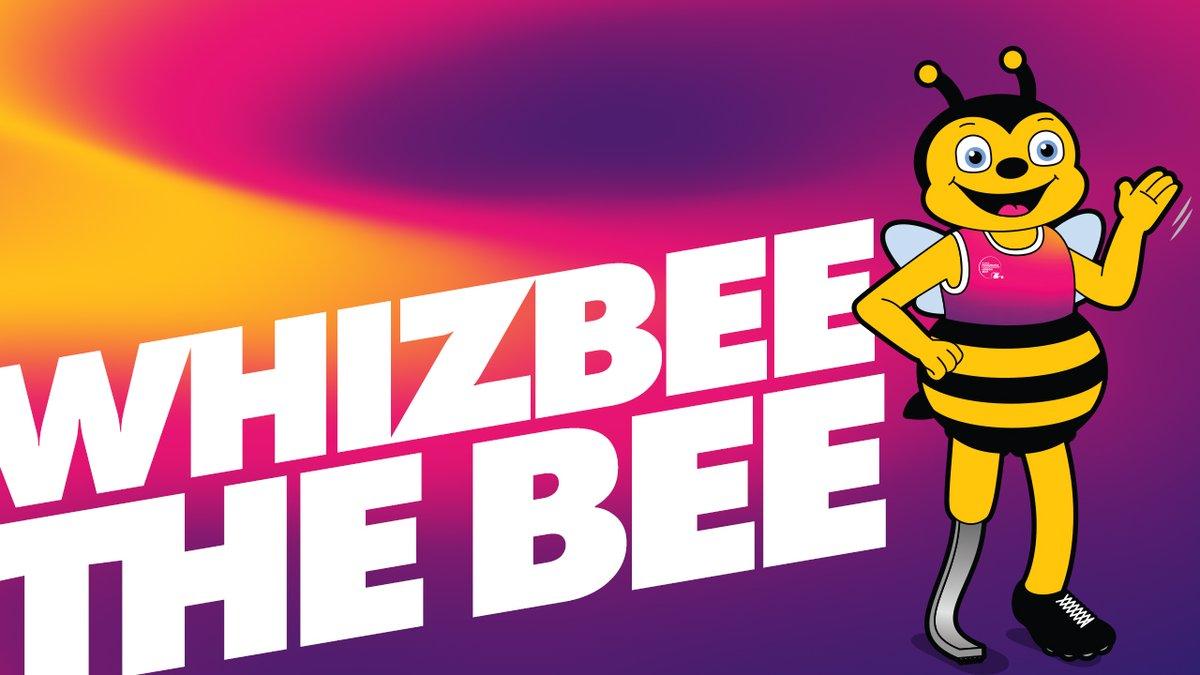 ⒸLondon 2017
By London 2017
Whizbee the Bee and Hero the Hedgehog have been revealed as the official mascots for the London 2017 World Para Athletics Championships and IAAF World Championships respectively following a nationwide search in Great Britain in partnership with iconic BBC children's television show Blue Peter.
Whizbee and Hero were created by talented Elinor, aged nine, and stood out from an overwhelming response of more than 4,000 entries to the official mascot competition run by organisers and Blue Peter in February.
Elinor impressed a stellar judging panel including representatives from the Organising Committee, the International Paralympic Committee (IPC), the IAAF and Blue Peter as well as Olympic champion Dame Jessica Ennis-Hill and double Paralympic gold medallist Richard Whitehead MBE, who both helped launch the search.
Key to Elinor's design was the important message about the need to protect bees with numbers of them in decline across the UK and also the consideration of Whizbee using a prosthetic blade.
In line with Elinor's wishes for her creation, organisers conducted a successful search for an actor with a below knee leg prosthetic to perform as Whizbee in the build-up and throughout the World Para Athletics Championships – something that has never been done before.
Of the top 30 entries, 29 came from children based outside London, underlining the nationwide reach of the event, which kicks off the Summer of World Athletics at the London Stadium from 14-23 July.
Elinor has already enjoyed a VIP visit to see Whizbee come to life and will also receive four tickets to a session at the World Para Athletics Championships, a VIP tour of the London Stadium, a framed photo of the finished mascot and a Blue Peter orange competition badge.
"It is so exciting that my designs were chosen as the winner," she said. "I was so happy when I was told. When I saw the competition, I was really inspired but I didn't think I would win.
"Whizbee has a blade like the Paralympians which is really important. It's really cool getting them made into proper mascots and I am so happy they have found an actor to perform as Whizbee."
As well as creating Whizbee the Bee, the official mascot of the World Para Athletics Championships, Elinor designed Hero the Hedgehog who is the official mascot of the IAAF World Championships London 2017, taking place from 4-13 August at the London Stadium.
Richard Whitehead added: "Being part of the judging panel was a great experience. It was difficult to choose the winner from the thousands of youngsters who entered designs through Blue Peter but Whizbee and Hero illustrate exactly what we were looking for.
"They are innovative, imaginative and bold and with a touching message that we need to do more to protect these species. As a dad, the values of the Championships are really important to me and London 2017 offers so much to inspire youngsters."
Niels de Vos, Championship Director, said: "On behalf of everyone at the Local Organising Committee, I would like to say congratulations to Elinor for her winning designs, Whizbee the Bee and Hero the Hedgehog. I would also like to thank Blue Peter for helping us to launch our search for a winning mascot design. Blue Peter has been an inspiration to kids for generations, just as our top athletes like Jess and Richard have been.
"As proven by the great number of entries, children across the UK are being inspired by both Championships being held in the same year for the first time ever and we are working hard to engage them as much as possible. Our Usain Bolt inspired children's ticket has been extended for the IAAF World Championships, our schools ticket offer for the World Para Athletics Championships was rolled out nationwide and over 400 schools have signed up to receive free curriculum linked athletics resources through our Starting Blocks education programme."