McKenna Dahl: Three things you didn't know
US athlete is one of shooting Para sport's most watched competitors.
14 Jun 2017
Imagen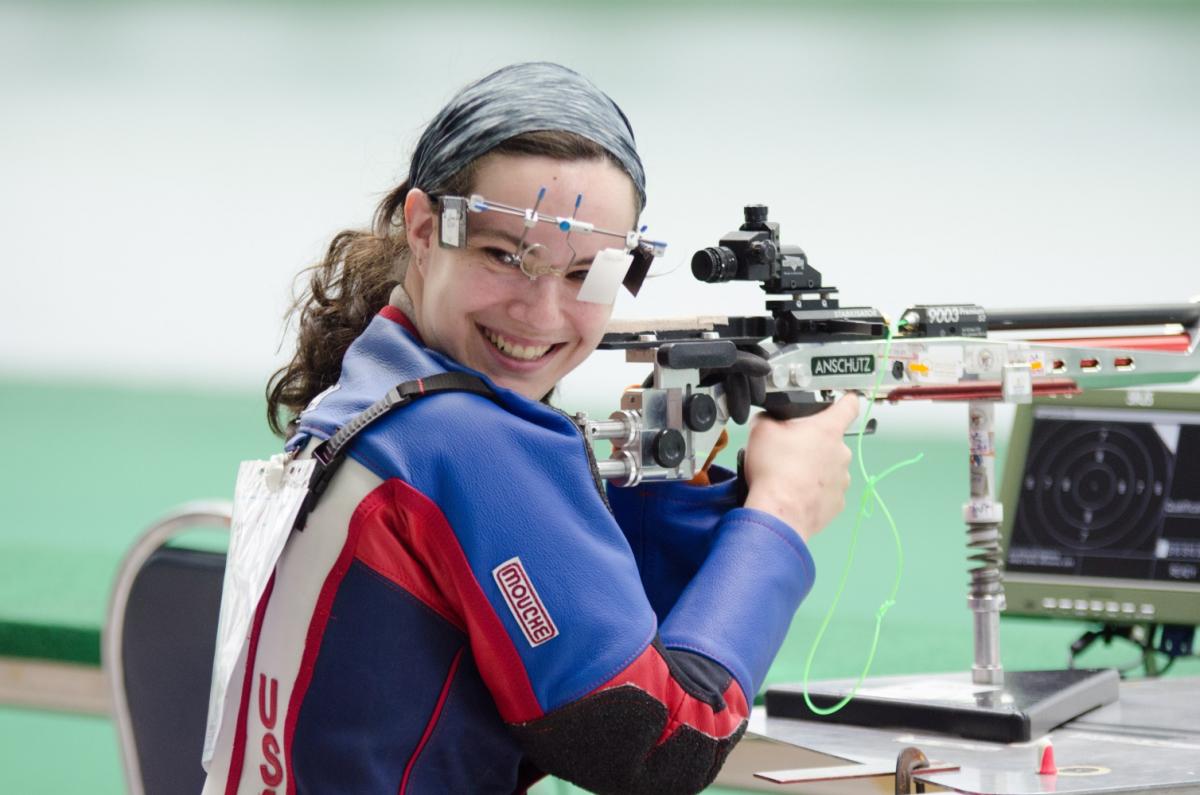 ⒸSADT
By By Rebecca Schaefer | For the IPC
"There can be a lot of negativity in the world and I want to be a light in it."
Ever since she made headlines by becoming the first woman to win a Paralympic shooting medal for the USA, 21-year-old McKenna Dahl has been in the spotlight, both in and out of her sport.
As a result of her Paralympic bronze coup from Rio 2016, Dahl got to visit the White House and meet former US President Barack Obama shortly after returning home.
While she has been on the public space a lot more than usual, the young athlete revealed previously unknown facts about herself, such as how hard it might be to beat her in a board game than on the shooting range:
1. "Random fact: I absolutely love board games. Strategic games are the best, and a friend and I often have marathon game nights playing Settlers of Catan."
2. "Because I participated in a programme called Running Start [a programme consisting of attendance at certain institutions of higher education and the simultaneous earning of high school and college/university credit] while I was in high school, I earned my Associate's degree alongside my high school diploma. I had the opportunity to take classes with DeVry University and earned my Bachelor's degree a year ahead of my classmates."
3. "One of my favourite quotes is 'Be the change you wish to see in the world.' It reminds me to always work to keep a positive attitude and be kind to others. There can be a lot of negativity in the world and I want to be a light in it."