Shooter Dahl enjoying the ride, ready for more
US rifle shooting star and Paralympic bronze medallist McKenna Dahl wants to top the podium at the Tokyo 2020 Paralympics.
17 May 2017
Imagen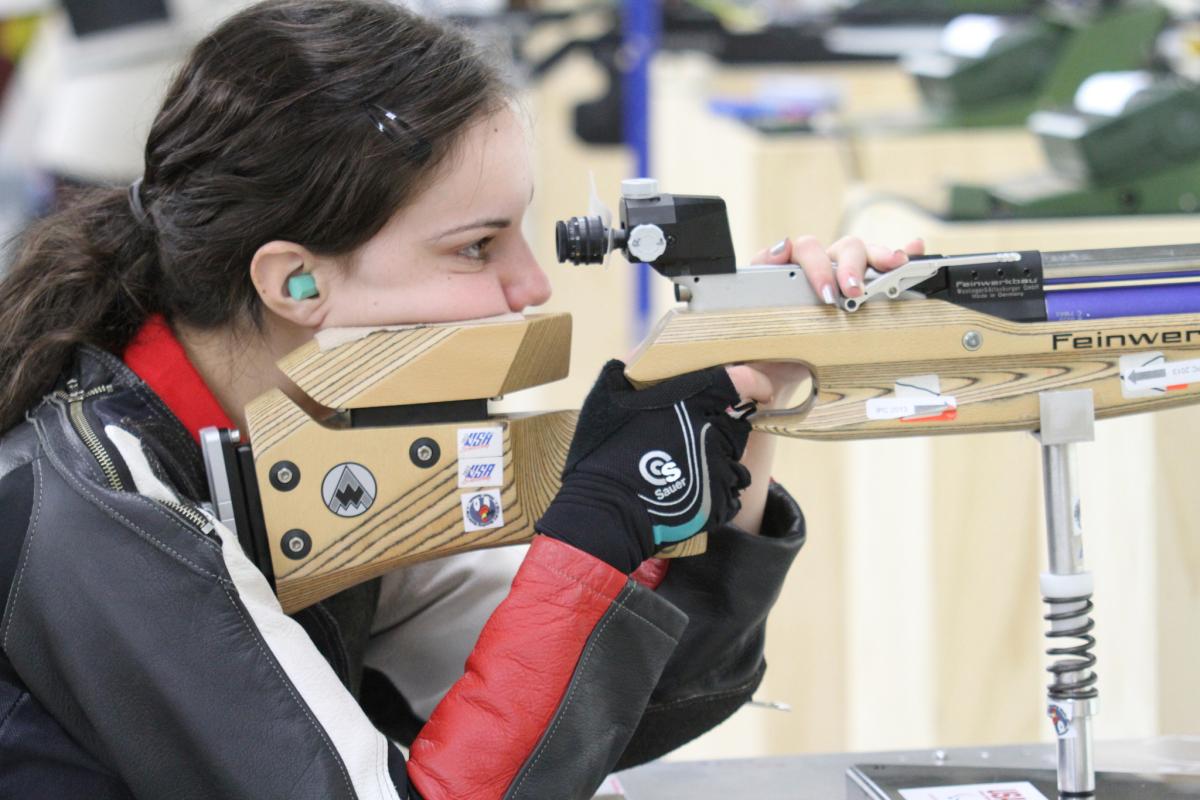 ⒸUSA Shooting
By By Rebecca Schaefer | For the IPC
"The best part about this sport is that you can stay in it as long as you want to. That is what I plan to do. I want to take this as far as I can and enjoy the journey."
The Tokyo 2020 Paralympic Summer Games are still more than three years away. Yet, one look at the USA's McKenna Dahl's recent activity on social media shows that for a young, hungry athlete like her, #Tokyo2020 cannot come fast enough.
"In Rio, I got the taste of the medal stand, of seeing the American flag raised for my accomplishment, and I want to do it again. I want to hear the national anthem in Tokyo in a few years," she said, unequivocally, of her bronze medal win.
That is a crystal-clear commitment from an athlete who, at the age of only 21, already exudes astonishing audacity, confidence and determination. It is no coincidence that Dahl recently started to employ yet another hashtag: #bebrazen
Her optimism seems well-grounded. While some may have assumed that getting back on the grind after her Paralympic coup might have been hard for Dahl, the contrary is the case, she asserted.
"It has been easier for me to get back into training after Rio, actually. Our new US Paralympic shooting head coach, Armando Ayala, has targeted training programmes to improve my performance from Rio to Tokyo. My approach to training has been a lot more focused since the beginning of the year and I'm becoming more serious and methodical in every action."
The latter, she said, is due to Ayala's meticulous coaching style.
"I have never had a focused and targeted training plan. With our new coach, training is direct and methodical. I feel like I am accomplishing more during each session than ever before."
And there have been more firsts for Dahl lately.
"This year I am focusing on making some changes to my equipment. I have loved the shooting table I used in Rio, but it was time to make some upgrades."
However, the changes have not only affected prone.
"I have been working on a completely new standing position as well and it has been paying off. I still have a lot more work to do, but after two years of struggling in standing, I feel like we have finally broken the plateau," Dahl stated.
Indeed, at the Szczecin Grand Prix in late April, where the US athlete made her season debut, she ended her personal drought in standing with a solid fourth place in the R4 (mixed 10m air rifle standing SH2) final.
For this first of the three interim years that make up the road to Tokyo, Dahl has two remaining national and international competitions that she plans to participate in until the end of 2017:
"I will be competing in the USA Shooting National Championships in Fort Benning and I am planning on the South American Cup in Rio. I am most looking forward to returning to Rio and seeing how far I have progressed in just one short year."
Overall, Dahl, who made her shooting final debut only eight months before winning bronze in Rio, looks back on her short career with nothing but pride so far.
"I am absolutely satisfied. At 21 years old, I have travelled the world competing for my country, made lifelong friends, and earned a bronze medal at the Paralympic Games," she said. "Could I have shot better in some events? Yes, absolutely, but I could never be dissatisfied with what I have accomplished so far."
And of course, Dahl asserted once more, she is far away from being finished.
"The best part about this sport is that you can stay in it as long as you want to. That is what I plan to do. I want to take this as far as I can and enjoy the journey."
Just like she stated on instagram, #itisonlythebeginning for Dahl.