Mexico City 2017: Diaz Vilchis aims for first world medal
Rio 2016 powerlifting bronze medallist targets home Championships success.
22 Jun 2017
Imagen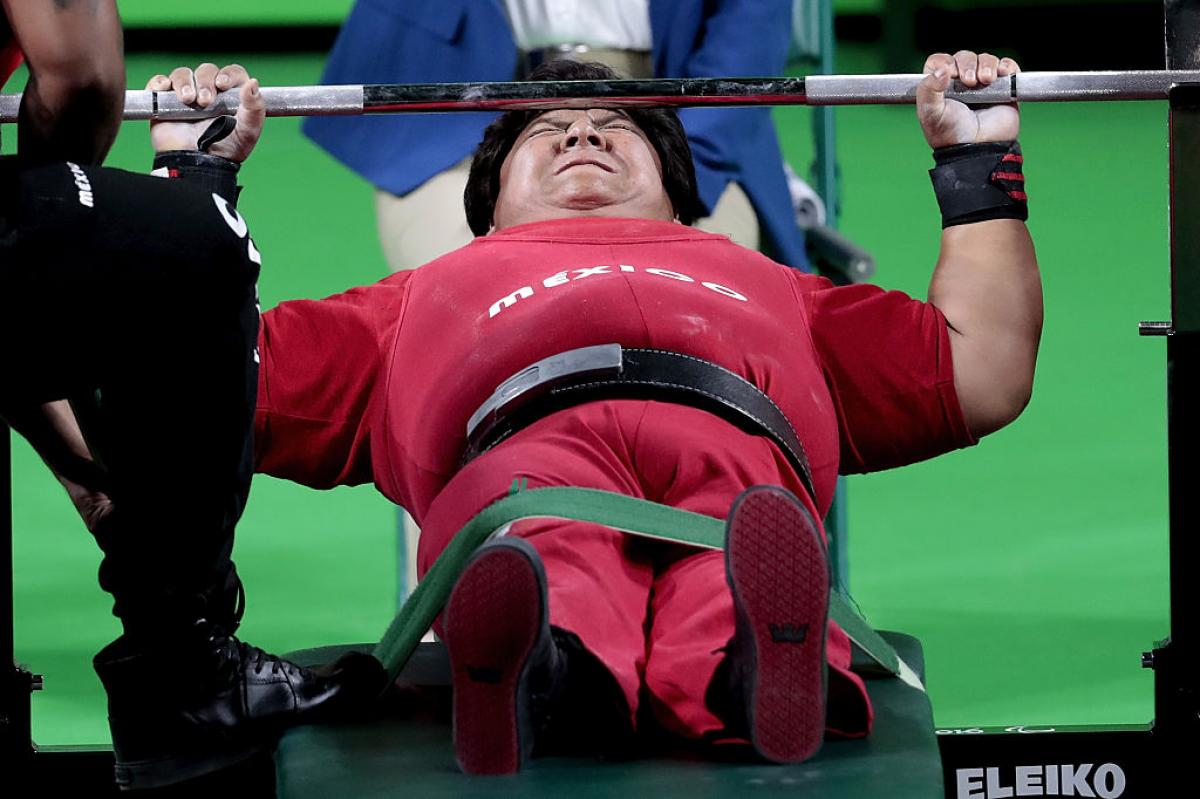 By IPC
"I already imagine everyone cheering for me. They will give me extra strength and help me perform better."
Amalia Perez might be Mexico's powerlifting strongest contender for gold at this year's World Championships, but the home crowd will also be hoping to celebrate through Catalina Diaz Vilchis.
Despite her age – she turned 53 last April- Diaz Vilchis is probably enjoying the best moment in her long career after winning bronze in the women's up to 86kg at the Rio 2016 Paralympic Games.
"That medal was something absolutely great which I have been working very hard for," she said. "All the effort paid off and motivated me even more to continue training."
As a result of her Rio success, Diaz Vilchis received a grant from the Mexican government to devote herself entirely to the sport.
"It allowed me to grow economically. Before that I use to be a taxi driver. It was very hard to combine both things. I used to train in the morning and work in the evening," she recalled. "Eventually you get use to the routine, but is still tiring."
With 100 days to go until her home World Championships in Mexico City, Diaz Vilchis believes this will be a unique opportunity for her to claim her first world medal and celebrate it with her family and friends.
"I competed at other Worlds, but this will indeed be more special," she said.
Three years ago, Diaz Vilchis finished fourth at the World Championships in Dubai, UAE. She is hoping the story to end differently in Mexico City, with the cheerful home crowd behind her.
"I want to win gold," she said. "It will be such a great experience, I already imagine everyone cheering for me. They will give me extra strength and help me perform better."
Egypt's Paralympic and world champion Randa Mahmoud, Jordan's Tharwh Alhajaj and China's Fengmei Li will be her strongest opponents.
"I am training hard to beat them. Every day I lift a bit more weight. My coach Jesus Garcia Garcia prepared a really good programme for me to reach the Worlds in my best possible shape," she explained.
Mexico City 2017 will also be the competition which kicks off the Paralympic cycle for Diaz Vilcihis in the lead-up to Tokyo 2020.
"I aim to compete at my sixth Paralympic Games. But not just to make up the numbers. I want to win gold there as well," she said.
Over 360 powerlifters from 65 countries will gather in the Juan de la Barrera Olympic Gymnasium to compete at the Mexico City 2017 World Para Powerlifting Championships, from 30 September-6 October.