Mexico City 2017: Hendri Herbst's medal hopes
South African swimmer aiming for first world title at fourth Championships.
28 Aug 2017
Imagen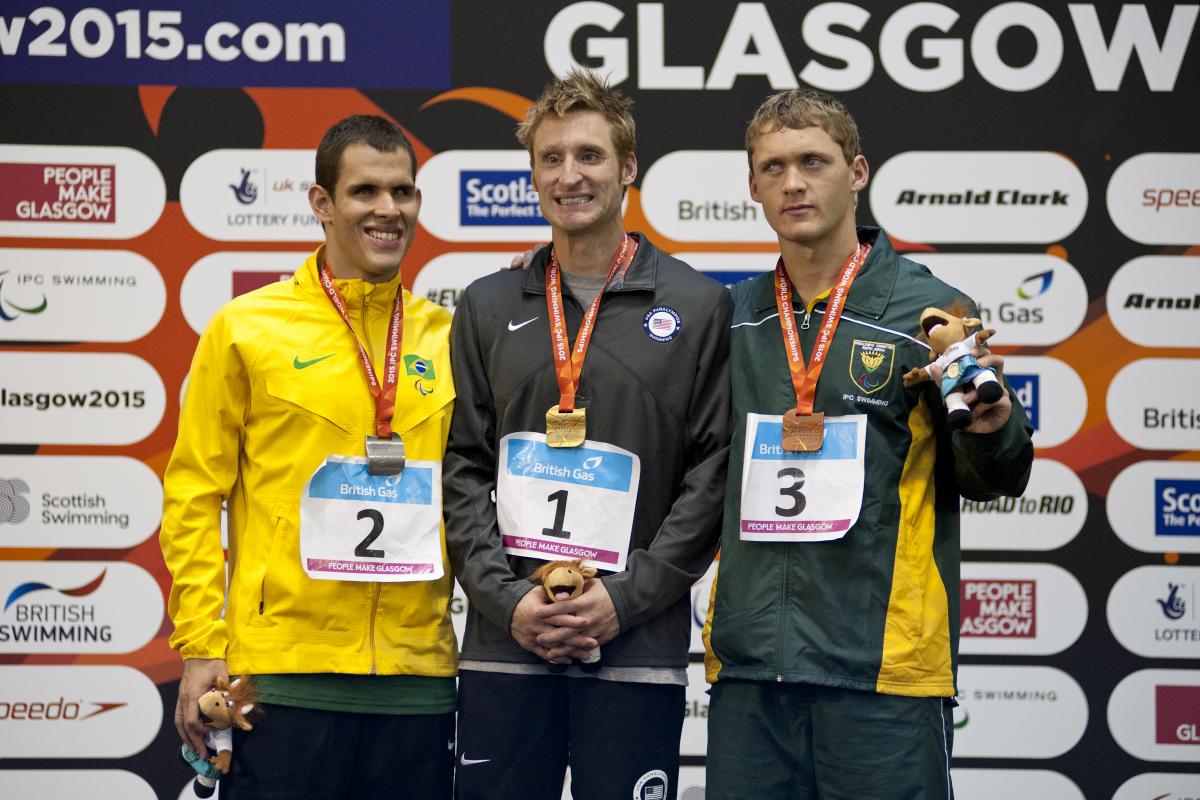 Ⓒ© Luc Percival Photography. All rights reserved.
By IPC
"In Mexico, my focus will be to swim a good time, the rest will take care of itself. Winning gold is always on the table."
South African swimmer Hendri Herbst has undergone many changes in his life since competing at the Rio 2016 Paralympic Games. He got married, started working with a new coach and entered the final year of his law degree.
With so many things in his mind, the 25-year-old's preparation for his fourth World Para Swimming Championships in Mexico City has not been ideal. But Herbst stays optimistic.
"I also had an injury in my shoulder and needed to follow a long rehabilitation process," he said. "This said, the preparation is going well. At this stage, we are still building up the training, but you can't go from 0 to 100% overnight.
"In Mexico, my focus will be to swim a good time, the rest will take care of itself. Winning gold is always on the table. It all depends on that day. If it is my day this year and everything falls into place, it is possible.
"I think everyone that swims a race, swims it to win it. I know the competition will be strong, but I at least want to medal."
At the latest edition of the World Championships in Glasgow, Great Britain, in 2015, Herbst took two bronze in the men's 50m and 100m freestyle S11. "I had a few good races. At that stage, the focus was on Rio 2016, though. Unfortunately, it is also where I injured my shoulder."
Due to his injury, his performance at last year's Paralympic Games was not as expected.
"Rio was full of mixed emotions. I was super proud to be able to go to my second Paralympics. I think I did well under the circumstances," said Herbst, who won one bronze at London 2012.
"Obviously, I was very disappointed that I did not medal. The build-up and preparation was far from what I would have wanted. My shoulder limited us significantly to such extent that I was not even sure that that I would be able to qualify at the start of 2016.
"After the heat of my 100m freestyle S11, the doctors asked if I was sure I wanted to swim the final. For me it was a no brainer. I did not work for four years to withdraw from my main race."
Herbst ended fourth with a time of 59.71 behind USA's Bradley Snyder (56.15), China's Bozun Yang (59.51) and Japan's Keiichi Kimura (59.63).
"Pane and all, I swam my race. Looking back, anyone had the potential to medal in that final. It was one of the closest races of my life. Despite everything, I still had a great time," he recalled.
More information can be found on the Mexico City 2017 website.