Mexico City 2017: Paul Kehinde vs. Lei Liu
Paralympic champions seek to prove who is the strongest in the men's up to 65kg
27 Nov 2017
Imagen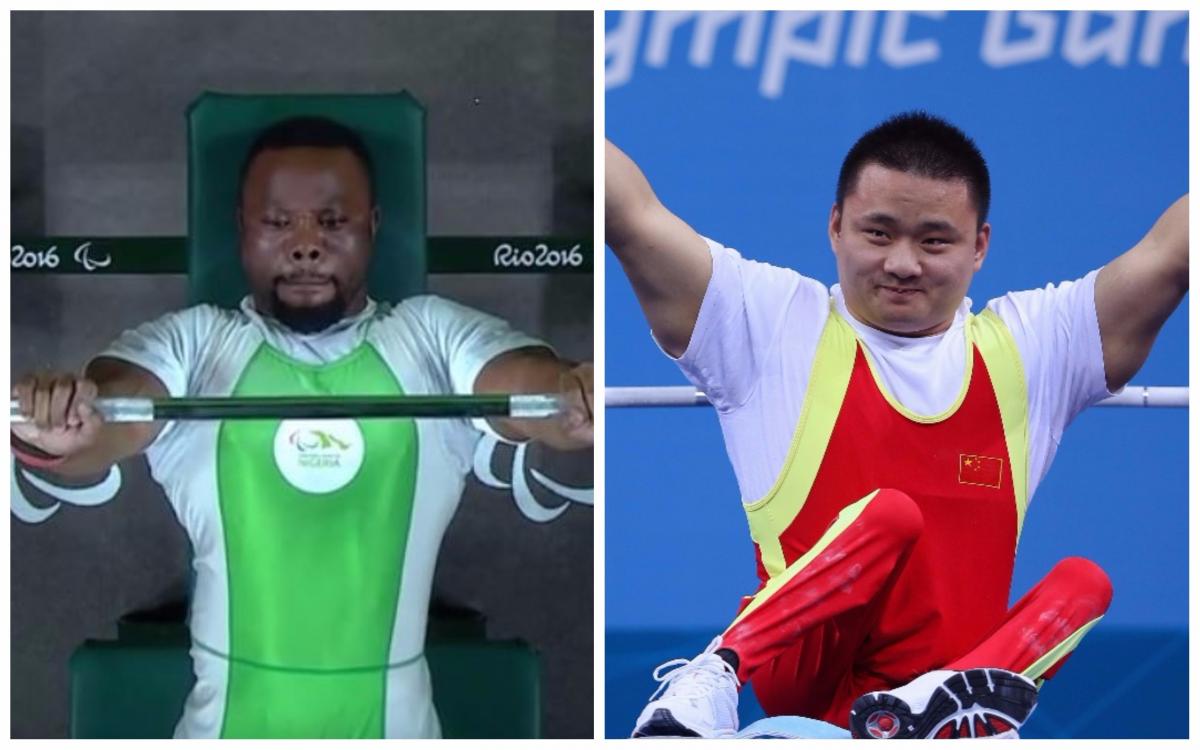 By IPC
China's Lei Liu has been dominating the powerlifting scene for several years, having won gold at the three Paralympic Games and two World Championships he took part in. At Rio 2016, the 30-year-old topped the podium in the men's up to 72kg thanks to a 221kg lift. Iraq's Rasool Mohsin cleared the bar at 227kg to set a new world record but in the fourth round, which is only for record purposes.
Liu now decided to move down to the men's up to 65kg for the Mexico City 2017 World Championships, from 2-8 December, the same category in which he competed in four years ago in Dubai, United Arab Emirates, when he won his second World title. But this will not ensure the Chinese will extend his winning streak as he will face Rio 2016 gold medallist Paul Kehinde.
The Nigerian may be less experienced than his opponent but has already proven strong, taking the title at his maiden Paralympics with a world record lift of 220kg. All is set for a memorable competition in Mexico City, where one of them will not claim gold at a major international competition for the first time in their careers.
Head to Head
PERSONAL INFO
Kehinde: Nationality: Nigeria. Age: 29
Liu: Nationality: China. Age: 30
PARALYMPIC GAMES
Kehinde: Games: 1 (2016)
Medals: 1 (1 gold)
Liu: Games: 3 (2008, 2012, 2016)
Medals: 3 (3 golds)
WORLD CHAMPIONSHIPS
Kehinde: Will make his debut at Mexico City 2017
Liu: Championships: 2 (2010, 2014)
Medals: 2 (2 golds)
DID YOU KNOW?
Kehinde: "There is ability in disability," is his motto
Liu: Takes leave from work and trains for up to four hours a day ahead of major international competitions
All Head-to-Heads can be found on Mexico City 2017's website.