Imagen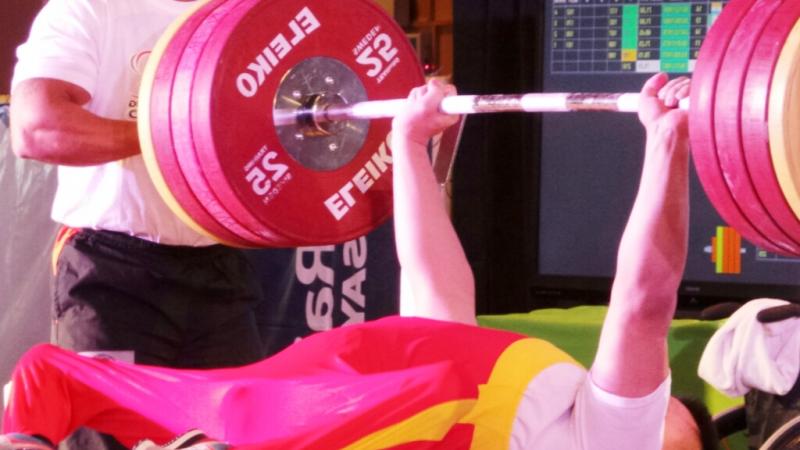 Lei Liu hit the big stage in Beijing, when he was chosen to carry the Paralympic torch through Zaozhuang in the run-up to the Beijing 2008 Paralympic Games.
Liu put on an astounding performance at those Games, winning the men's up to 75kg event with a top lift of 225.0kg.
He was then switched into the men's up to 67.5kg category, and went on to win gold at the 2010 IPC Powerlifting World Championships in Kuala Lumpur, Malaysia. His heaviest lift of 222.5kg broke the world record for both seniors and juniors.
But this was not enough for the Chinese champion, as with constant training and guidance from his coach Li Weipu, Liu won gold and broke his own world record with a lift of 226kg at the London 2012 Games.
Following changes to the weight categories made after London, Liu began competing in the up to 65kg, where he has won World Championships gold and both Asian and European Open gold in the years since.
At Rio 2016 he won his third consecutive Paralympic title, but his hopes of improving on his own world record from earlier in the year were dashed by Iraq's Rasool Mohsin.
Mohsin, perhaps wanting to prove a point after the loss of the gold to Liu, successfully pushed 227kg in the fourth round to at least claim the world record.
Their rivlary will continue into 2017 at the World Para Powerlifting Championships in Mexico City.
Photo Gallery
Imagen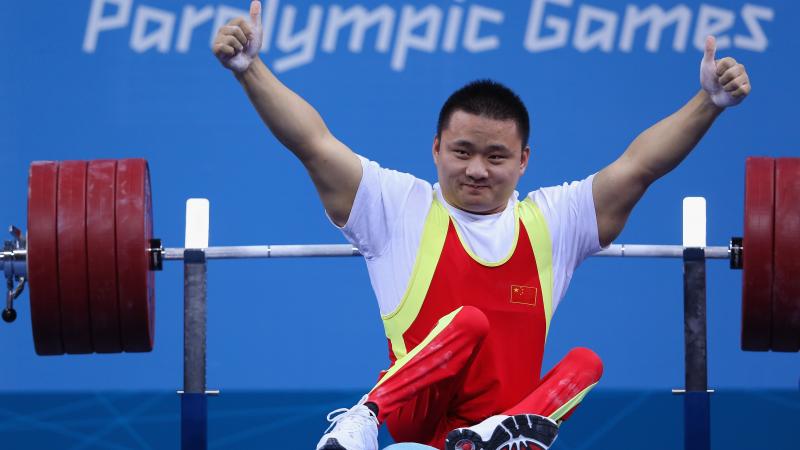 Results
2010 IPC Powerlifting World Championships (Kuala Lumpur, Malaysia)

| Event | Medal | Unit | Date | Rank |
| --- | --- | --- | --- | --- |
| Men's Up to 67.50kg | | Final | 2010-07-27 | 9999 |
| Men's Up to 67.50kg | | WR Attempt | 2010-07-27 | 1 |
2014 IPC Powerlifting World Championships (Dubai, United Arab Emirates)

| Event | Medal | Unit | Date | Rank |
| --- | --- | --- | --- | --- |
| Men's Up to 65.00 kg MD | | Final | 2014-04-07 | 1 |
Mexico City 2017 World Para Powerlifting Championships (Mexico City, Mexico)

| Event | Medal | Unit | Date | Rank |
| --- | --- | --- | --- | --- |
| Men's Up to 65.00kg | | Final | 2017-12-08 | 2 |
Nur-Sultan 2019 World Para Powerlifting Championships (Nur-Sultan, Kazakhstan)

| Event | Medal | Unit | Date | Rank |
| --- | --- | --- | --- | --- |
| Men's Up to 65.00kg | | Final | 2019-07-15 | 4 |