Mexico City 2017: US swim team confirmed
Original squad of 22 will all participate in rescheduled World Championships
06 Oct 2017
Imagen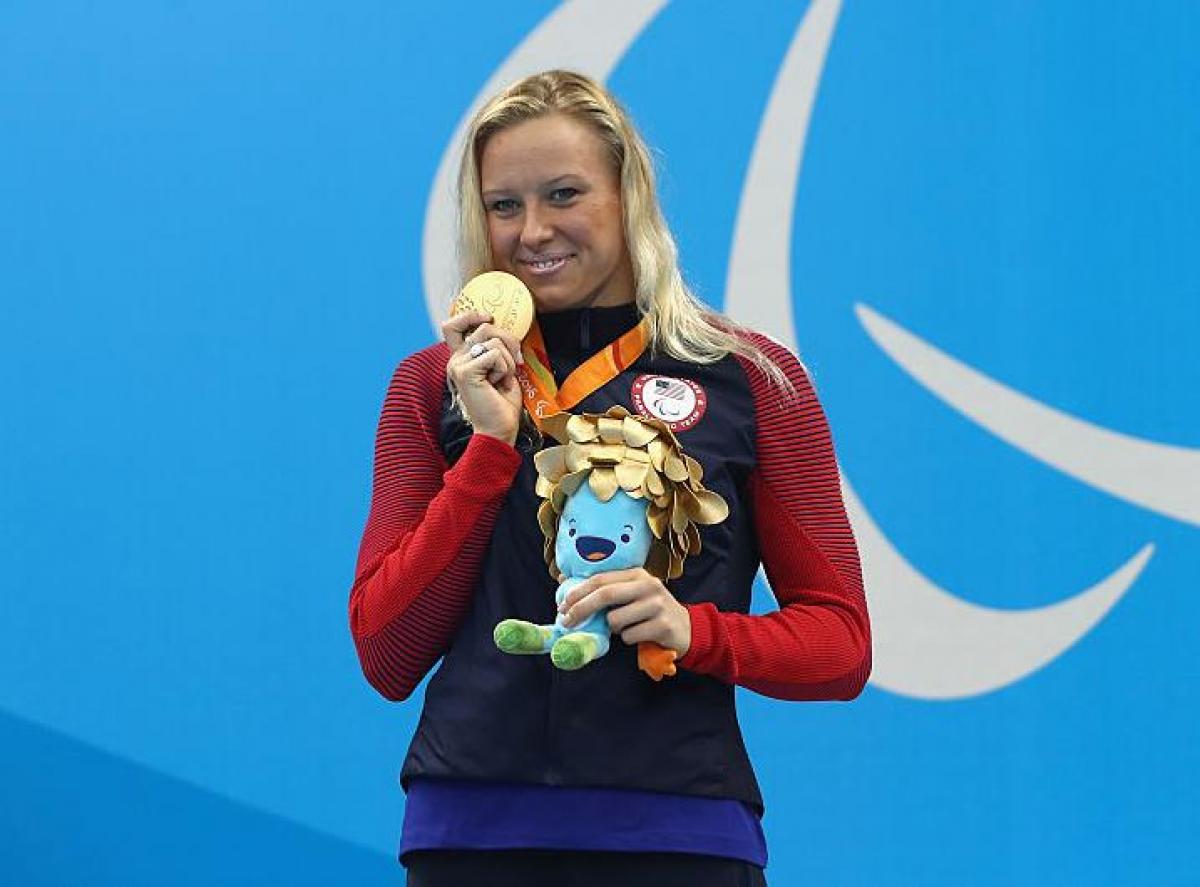 ⒸGetty Images
By US Paralympics
US Paralympics has confirmed its original roster of 22 athletes will represent Team USA at the rescheduled 2017 World Para Swimming Championships, set to take place in Mexico City from 27 November – 7 December. The event was originally scheduled for 30 September – 6 October, but was postponed due to the earthquake in Mexico City on Sept. 19.
The team is made up of 12 women and 10 men and includes 13 Paralympians and two returning world champions from 2015.
Jessica Long, a 23-time Paralympic medallist and 38-time world championships medallist, will return to her sixth world championships as the reigning world champion in the 100m butterfly, 100m breaststroke, 200m individual medley and 400m freestyle. Six-time Paralympic medallist and seven-time world championships medallist Becca Meyers will also look to defend her titles in the 400m free and 200m IM. Six other female Paralympians are included on the roster, including Hannah Aspden, McKenzie Coan, McClain Hermes, Sophia Herzog, Natalie Sims and Colleen Young.
A world gold medallist in 2009, Tucker Dupree makes his fifth world championships team, and is joined by fellow Paralympians Tharon Drake, Tye Dutcher, Robert Griswold and Curtis Lovejoy.
Nine rising stars complete the team, including Caleb Cripe, Julia Gaffney, Connor Gioffreda, Gia Pergolini, Lawrence Sapp, Roderick Sewell, Zachary Shattuck, Aspen Shelton and Leanne Smith.
US squad for 2017 World Para Swimming Championships
Women
Hannah Aspden - S9/SB8/SM9
McKenzie Coan - S7/SB6/SM7
Julia Gaffney - S8/SB6/SM8
McClain Hermes - S12/SB12/SM12
Sophia Herzog - S6/SB6/SM6
Jessica Long - S8/SB7/SM8
Becca Meyers - S13/SB13/SM13
Gia Pergolini - S13/SB13/SM13
Aspen Shelton - S13/SB13/SM13
Natalie Sims - S9/SB9/SM9
Leanne Smith - S4/SB4/SM4
Colleen Young - S13/SB13/SM13
Men
Caleb Cripe - S7/SB8/SM7
Tharon Drake - S11/SB11/SM11
Tucker Dupree - S12/SB12/SM12
Tye Dutcher - S10/SB9/SM10
Connor Gioffreda - S6/SB6/SM6
Robert Griswold - S8/SB7/SM8
Curtis Lovejoy - S2/SB1/SM2
Lawrence Sapp - S14/SB14/SM14
Roderick Sewell - S8/SB6/SM8
Zachary Shattuck - S6/SB6/SM6
The deadline for teams to re-register for Mexico City 2017 in Sunday (8 October). More information on the rescheduled World Para Swimming Championships can be found on the official Mexico City 2017 website.