Mexican Para athletes volunteer to help victims of earthquake
Supplies collected following disaster in state of Morelos on 19 September
26 Sep 2017
Imagen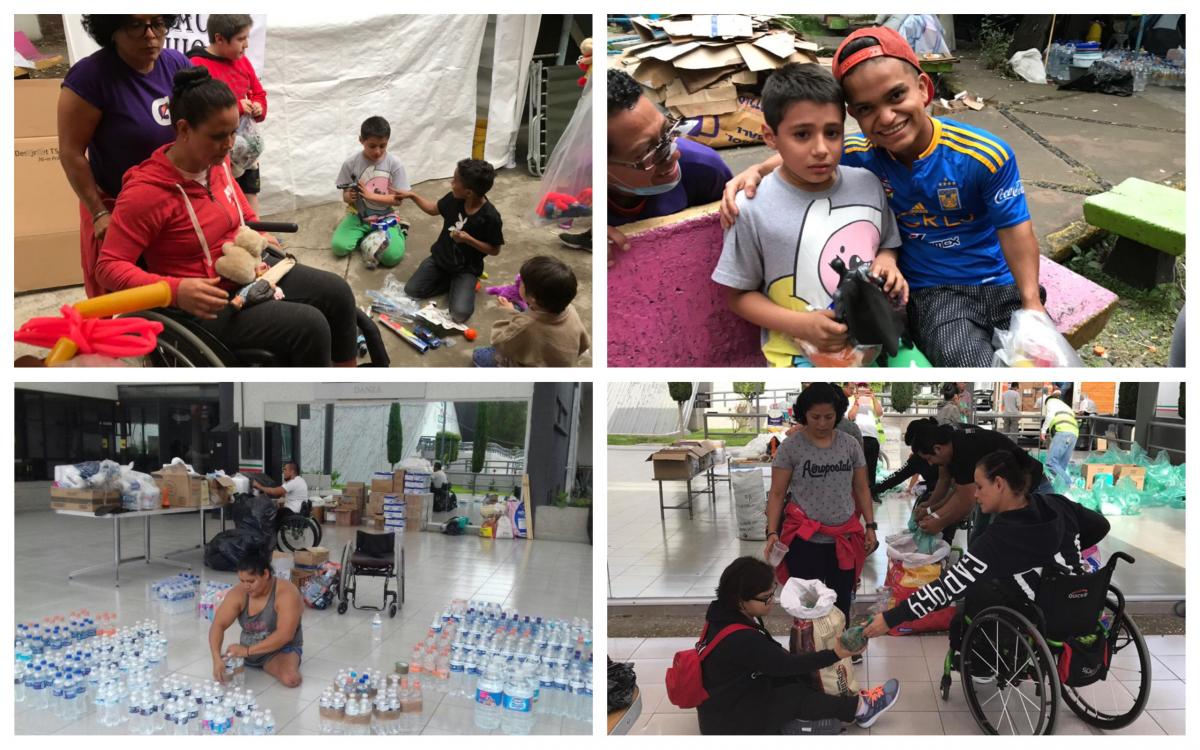 ⒸCPM
By IPC
Several Mexican Para athletes and Mexican Paralympic Committee (CPM) staff have helped collect supplies for the victims of the earthquake that hit the state of Morelos on 19 September.
Double swimming Paralympic champion Nely Miranda was among the Para athletes who have been assisting the victims. "The Paralympic family's act of solidarity is very important because it shows our unity, strength and humility in the face of adversity," she said. "I feel so proud of being Mexican. I am sure we will always stand back on our feet."
CPM President Liliana Suarez said: "We distributed clothes, food [and] water for the people who lost their homes and toys for the kids. There is no one better to inspire them to move forward than the Para athletes themselves, all of whom are inspirational examples of that.
"I am so proud of every Para athlete and person who took part in this initiative, even if their families and friends were not directly affected by this tragedy. This is the minimum we can do as human beings."
International Paralympic Committee (IPC) President Andrew Parsons added: "It was inspiring to see the Mexican Para athletes volunteering to get water and food for the victims of the earthquake in Morelos. It shows us that they are not only fantastic athletes on the field but also great people off the field."
Last Friday (22 September), the IPC launched the #FuerzaMexico global fundraising campaign to support UNICEF's humanitarian efforts in Mexico following last week's devastating earthquake.
"The whole Paralympic Movement is united in our support for the Mexican people at this difficult time. Following Tuesday's terrible tragedy, we are all committed to doing what we can to help the people affected by this earthquake," said Parsons.
More information on the fundraising campaign #FuerzaMexico can be found on the IPC's website.
Donations to the fund can be made via https://www.crowdrise.com/o/en/team/fuerzamexico-paralympic-movement-support/agitos