Michael Teuber finds success through cycling
Sport has given the German a platform to increase his mobility and reach new milestones
03 Sep 2018
Imagen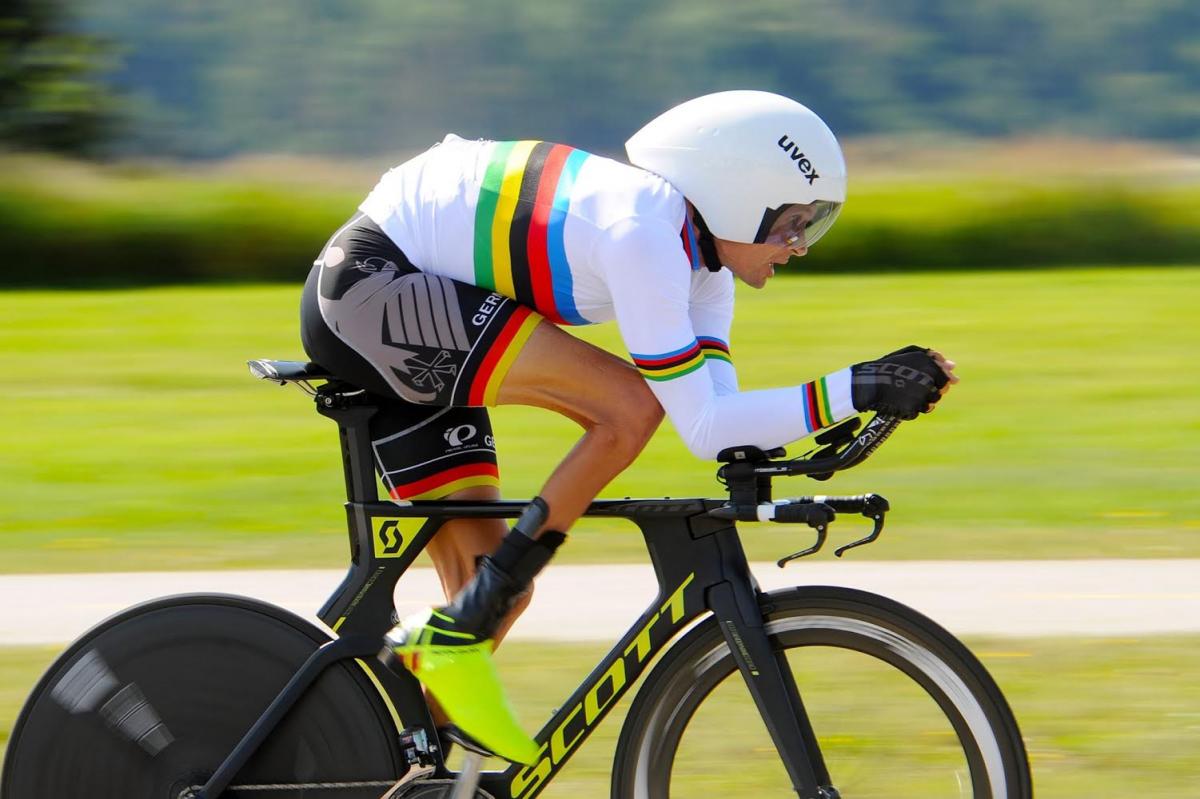 ⒸUCI
By Ryan Wilson | For the IPC
Michael Teuber has found in cycling the opportunity to succeed both on and off the road.
Throughout his 20-year long career, the German has accumulated five Paralympic gold medals and more than 20 world titles.
His most-recent accolade, in the form of an overall Road World Cup title, came just two weeks after he won two gold medals at August's UCI Para Cycling Road World Championships in Maniago, Italy.
"I feel very satisfied," he said. "I'm also thankful cycling is a sport where endurance is a main factor. That is why I can do it at my age," the 50-year-old said.
Teuber shares the men´s C1 class with only five other 50-plus aged cyclists. He is also the only 50-year-old across all C classes ranked among the top 10 in the road rankings.
"It is still possible to beat the younger guys, and that makes me very proud of my achievement," he said. "I also want to be an ambassador of saying, 'This is not over. You can achieve a lot. If you keep yourself fit, you can stay active as a disabled person as well as if you get older.'"
Teuber has used this mentality since acquiring his impairment as a result of a car accident in 1987 that led to the loss of all sensation between his hips and knees.
His German doctors were not hopeful in regards to his chances of walking again. He initially used a wheelchair for three years to move around.
"If you realise you are paralysed and maybe will never walk again, especially as a young guy with all the other problems — the bladder, the sex, all that stuff — it's quite a shock," Teuber said.
He was determined to use his abilities to increase his strength and mobility. Sport, and the training it required, gave Teuber what he needed to return to his usual way of living. Eventually, he gained enough strength to stop using a wheelchair.
Fast forward 11 years after his accident, Teuber made his Para cycling debut at his first World Championships in Colorado Springs, USA, which kicked off a long streak of successes — in sport and in life.
In 2010, he stood on the top of Mount Kilimanjaro. At about 5,900 metres, it is the highest mountain in the African continent.
In 2017, exactly 30 years after his accident, Teuber stood on the top of Mount Chimborazo in Ecuador, one of the highest mountains on Earth at about 6,300 metres.
"My whole life as a disabled man or human being developed around the sport," he said. "Sport itself has given me a lot and all the training. It's helping me to keep my mobility."
His next goal is to medal in the Tokyo 2020 Paralympic Games.
"To try to beat the guys one more time, well, my life does not depend on that, but it's nice," Teuber said. "I would love to compete again."