Montreal 2013 - Day five preview
Paralympic and world champions are all safely through to the finals on day four of Montreal 2013.
16 Aug 2013
Imagen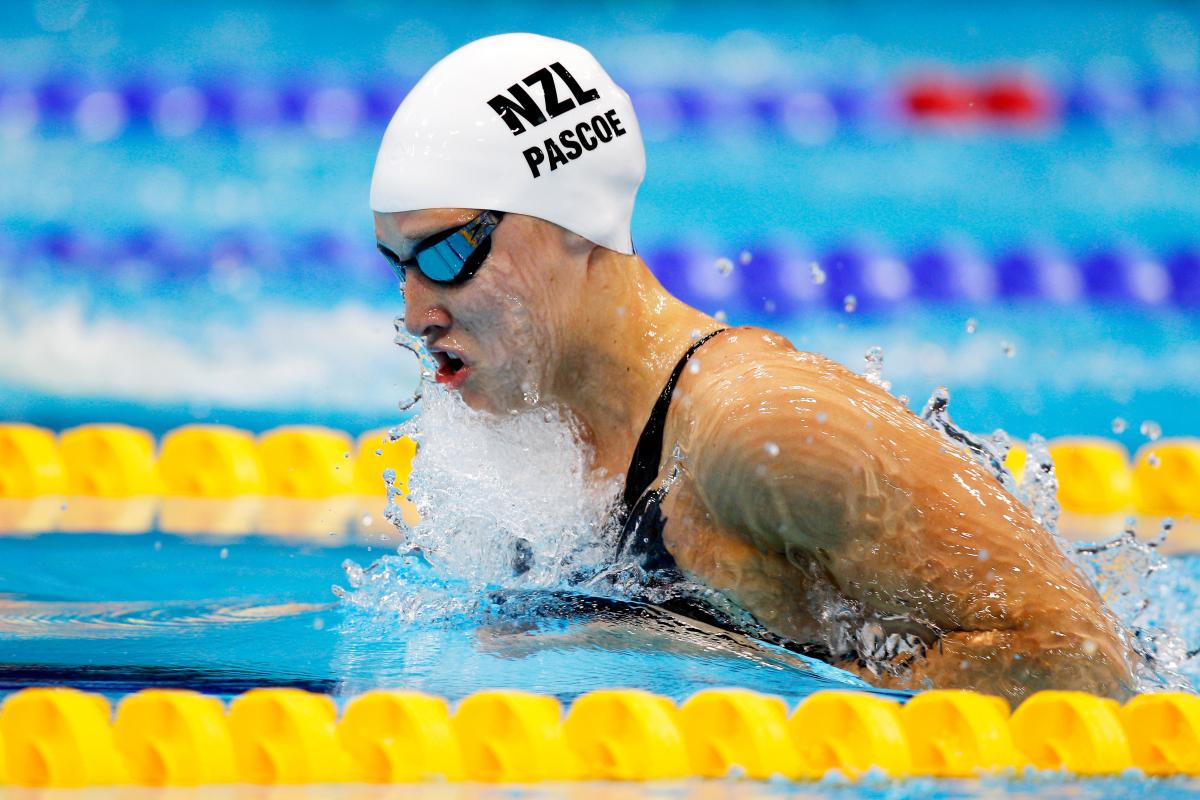 ⒸGetty Images
New Zealander Sophie Pascoe has set a new world record in the women's 100m butterfly S10 heats on day five of Montreal 2013 with a time of 1:04.39, bringing down the mark she set on her way to Paralympic glory less than one year ago at London 2012.
And 20 year-old Pascoe told Paralympic.org that she thought she could bring the record down again in the finals this evening, having already won two world titles at Montreal 2013 in the 100m breaststroke S10 and 100m freestyle S10 going into this morning's heats.
London 2012 silver and bronze medallists Oliwia Jablonska of Poland and France's Elodie Lorandi complete the top three.
Marc Evers was also clearly feeling in record breaking form, setting a new European record in the men's 100m breaststroke SB14 to go fastest into the finals (1:07.47). The man from the Netherlands could only manage bronze last time out at London 2012 but could add the title to his 100m backstroke gold from earlier on in the championships.
The reigning world champion Daniel Pepper of Great Britain only just managed to qualify, with Paralympic Champion Yasuhiro Tanaka going into tonight's final fourth fastest. Silver medallist from London 2010 Russian Arten Pavlenko in second.
Paralympic Champion Ihar Boki was the first of the big names to qualify in the men's 400m freestyle S13. He heads out fastest (4:01.00) ahead of Iaroslav Denysenko who could be a threat. At his first world championship the Ukrainian has already collected one gold and a silver. South African Charles Bouwer completes the top three.
Great Britain's Josef Craig will be looking to add another world title to his 400m freestyle S7 victory earlier on in the championships.
Heading to the final fastest in the 100m freestyle S7 (1:02.59), Craig faces Aussie London 2012 silver medallist Matthew Levy and Ukraine's Yevheniy Bohodayko as the next fastest qualifiers, with China's Paralympic Champion Shiyun Pan only managing a fourth quickest time.
American Ian Silverman qualifies second fastest for the men's 100m butterfly S10. He is behind London 2012 silver medallist Dmitry Grigorev (59.16 seconds), but leads Brazil's Paralympic Champion from this event Daniel Dias and Spain's David Levecq into the final.
Australia's World record holder in the men's 400m freestyle S13 Brendan Hall qualified well (4:20.65), following on from his London 2012 win. He leads Rowan Crothers and David Grachat into this evening's final.
Zulfiya Gabidullina qualifies second fastest ahead of Mexican world champion Patricia Valle and team mate Haidee Viviana Aceves Perez, bronze medallist from Eindhoven 2010, but behind China's Jingbo Xia who was quickest (1:49.85). Kazakstan's only entry into Montreal 2013 has had an amazing start to her campaign, winning a silver and bronze in the 50m freestyle and 50m backstroke S3 races already.
Brazil's Roberto Rodriguez qualified fastest in the men's 100m breaststroke SB5 (1.35.67), followed by Mexican London 2012 bronze medallist Pedro Rangel. Paralympic silver medallist German Niels Grunenberg lines up fourth fastest for the final.
World champion Kirsten Bruhn, also from Germany, qualifies fastest for the women's 100m breaststroke SB5 (1:39.21). Team mate and silver medallist from Eindhoven 2010 Verena Schott head into the final third quickest and American Noga Nir-Kistler second.
The 2013 IPC Swimming World Championships run from 12-18 August and feature around 500 of the world's best athletes from nearly 60 countries - the biggest gathering of swimmers since London 2012. Follow @IPCSwimming on Twitter or like us at Facebook.com/IPCSwimming for behind the scenes pictures, updates on results and world records, or visit the 2013 IPC Swimming World Championships live results page.