Montreal 2013 - Day two preview
Matt Cowdrey qualifies for two finals.
13 Aug 2013
Imagen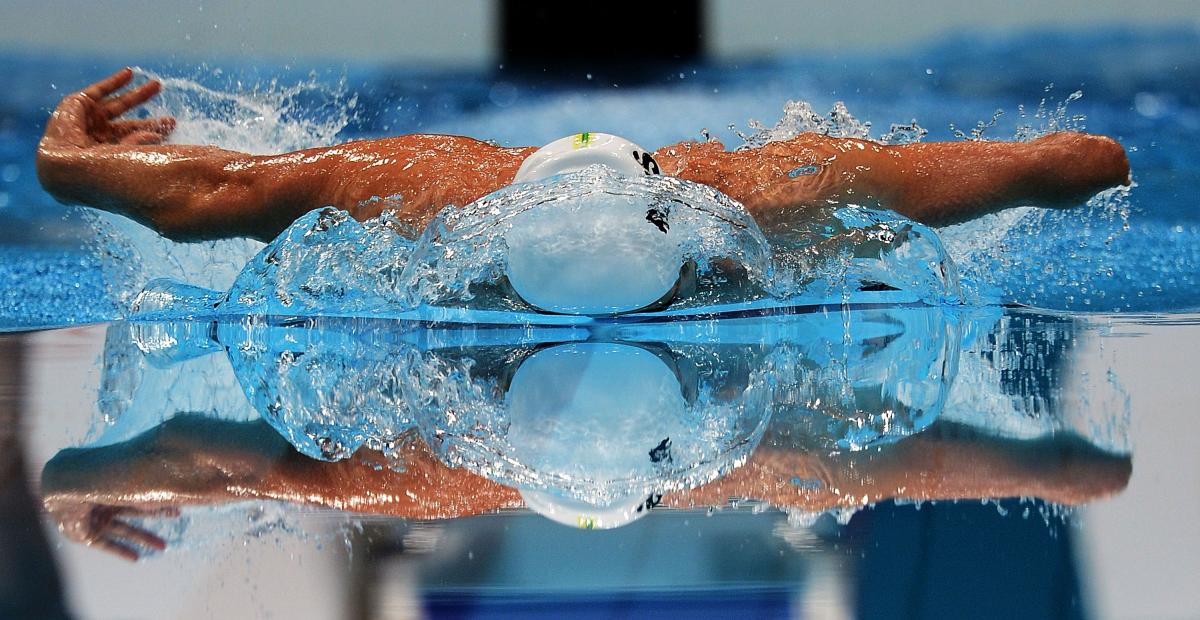 ⒸGetty Images
On the second morning of the 2013 IPC Swimming World Championships in Montreal, Canada – a day dedicated to supporting WADA's 'Say No! To Doping' campaign - there was heats in 18 events ahead of tonight's finals session which will feature 26 medal events.
It was a busy morning for Australia's multi Paralympic and world champion Matthew Cowdrey who tonight will be looking to win his second and third world titles of the meet after posting the quickest qualifying times in the men's 50m freestyle S9 and the 200m individual medley SM9. In the shorter event he led home Spain's Jose Antonio Mari Alcaraz and Hungary's Tamas Toth, whilst in the medley he was quicker than Tamas Sors of Hungary and Italy's Federico Morlacchi.
Mexico's world record holder Juan Reyes (45.78) will be looking for his fifth successive 50m backstroke S4 world title when he goes head-to-head in tonight's final against Gustavo Sanchez Martinez who qualified just 0.06 seconds slower than his teammate.
Dutch world record holder in the women's 50m backstroke S4 Lisette Teunissen (52.77) will be confident of adding the world title to the Paralympic gold she won last year in London after making the final more than one second quicker than her nearest rival Juan Bai of China.
Russia's Irina Grazhdanova (30.15) led the qualifiers for the 50m freestyle S9 ahead of Spain's Sarai Gascon, Great Britain's Amy Marren and China's Ping Lin.
After missing out on gold in last night's 50m butterfly S5 to USA's Roy Perkins, Brazil's Daniel Dias (2:35.64) laid down a marker in the men's 200m freestyle S5 finishing almost 20 seconds ahead of his American rival. Third quickest was Ireland's James Scully.
World record holder Blake Cochrane (1:20.18) of Australia is also the world and Paralympic champion in the men's 100m breaststroke SB7 and was by far the fastest qualifier this morning, well ahead of the Netherlands' Simon Boer and fellow Australian Matthew Levy.
USA's 17-year-old Paralympic champion Ian Silverman (4:18.42) was the fastest in the men's 400m freestyle S10 and tonight may fancy his chances of beating Philippe Gagnon of Canada's 12-year-old world record of 4:04.20. Second quickest was Great Britain's London 2012 bronze medallist Robert Welbourn whilst third was Canada's Isaac Bouckley.
Russia's world record holder Roman Makarov (58.83), the Paralympic champion in the men's 100m butterfly S12, eased home ahead of Great Britain's London 2012 bronze medallist James Clegg and Ukraine's Anton Stabrovskyy. Paralympic silver medallist from last year Sergey Punko of Russia was fourth.
Gold medallist in yesterday's 100m freestyle S12 – Darya Stukalova (1:12.46) of Russia – will be optimistic of securing another gold in tonight's 100m butterfly S12 after posting the quickest time. The London 2012 silver medallist finished ahead of Great Britain's Hannah Russell and Spain's Carla Casals.
London 2012 silver medallist in the women's 100m breaststroke SB13 Elena Krawzow will start as favourite to win her first major international title after qualifying more than two seconds quicker than her nearest rival USA's Colleen Young. Third fastest was Australia's Teigan van Roosmalen.
After qualifying fastest in the women's 100m breaststroke SB4 world record holder Natalia Prologaieva (1:47.46) will aim to hold off the challenge from the winner of yesterday's 50m butterfly Sarah Louise Rung of Norway. Natalia Shavel of Belarus was third quickest in qualification.
British swimmers will be hoping for medals in the women's 200m individual medley SM9 after Stephanie Millward (2:40.38) and Claire Cashmore finished first and second fastest. Third quickest was USA's Anna Johannes.
Mary Fisher (31.72) of New Zealand showed the form that could land her a second world title in as many days qualifying fastest in the women's 50m freestyle S11. China's Guizhi Li, Sweden's Maja Reichard and Germany's Daniela Schulte are likely to challenge her for the other podium positions.
Germany could land their first gold of the Championships this evening through Vera Thamm (1:15.17) who qualified well ahead of her rivals Jennie Ekstrom of Sweden and Hungary's Zsanett Adami.
London 2012 silver medallist Charlotte Henshaw (1:40.89) of Great Britain showed she is keen to get revenge for losing out on Paralympic gold last year by qualifying first in the women's 100m breaststroke SB6 ahead of Ukraine's 2012 champion Viktoriia Savtsova who was third. Second quickest was Henshaw's teammate Eleanor Simmonds.
The men's 200m individual medley SM8 could be family affair with brothers Oliver (2:24.90) and Sam Hynd qualifying first and third fastest. Oliver is the Paralympic champion and finished almost two seconds quicker than Russia's Konstantin Lisenkov in second. Fourth fastest some six second back was London 2012 silver medallist Jiachao Wang of China.
In the final heat of the morning USA's Jessica Long (2:39.45) showed exactly why she is a 12-time Paralympic and 15-time world champion qualifying fastest in the women's 200m individual medley SM8. Behind her was Great Britain's Stephanie Slater and Australia's Maddison Elliott.
The 2013 IPC Swimming World Championships run from 12-18 August and feature around 500 of the world's best athletes from nearly 60 countries - the biggest gathering of swimmers since London 2012. Follow @IPCSwimming on Twitter or like us at Facebook.com/IPCSwimming for behind the scenes pictures, updates on results and world records, or visit the 2013 IPC Swimming World Championships live results page.