Nottwil 2017: Iran´s Fathiganji dreams with Tokyo 2020 podium
Javelin thrower hopes Junior Worlds can act as catalyst for future Paralympic success.
06 Aug 2017
Imagen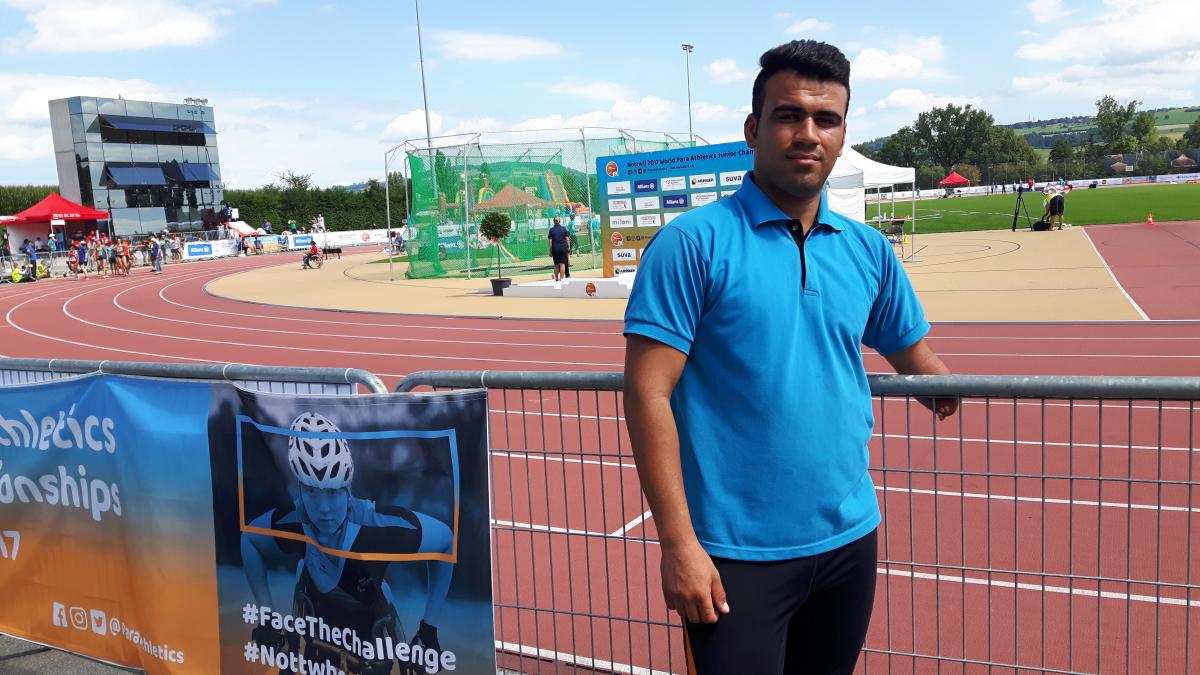 ⒸIPC
By IPC
Mohhamad Fathiganji rounded off a good Paralympic Games in Rio last year, finishing fourth in the men´s javelin F46. It was only his first Games and, at only 20-years-old, the Iranian will potentially compete in many more to win a medal.
Still, Fathiganji admits he is not satisfied with his performance at his maiden Paralympics and is hoping the Nottwil 2017 World Para Athletics Junior Championships can act as catalyst for future success.
"Rio 2016 was the greatest event I have ever participated in. I absolutely loved it," said Fathiganji, who threw 54.67 in the Brazilian city to finish behind India´s Revendra (63.97), China´s Chunliang Guo (59.93) and Sri Lanka´s Dinesh Herath Mudiyanselage (58.23).
"But the truth is that I was not satisfied with my performance. Finishing fourth is not especially nice because it means you just missed out the podium. But yes, it is true that I am young and hopefully will participate in many Paralympic Games in the future."
In Nottwil, he so far competed in the men´s discus F42-F47 Junior (U20), ending fifth. But is looking forward to the javelin F42-F47 Junior (U20), event in which he believes will achieve his best result at the Junior Worlds.
"I feel confident because it is my strongest event," said Fathiganji, who won the Iran National Athletics Championships in Tehran, earlier this year. "The Nottwil 2017 Organising Committee did a really good job, this event is really nice and I have strong opponents."
Fathiganji devotes his life to athletics, training five days per week and resting when he has time off so that he can be energetic for the following session.
"I like all throwing event, especially the javelin. But I need to focus and train hard to improve my technique," he said. "I believe your technique is actually more important than your strength. You really need to have a good technique to succeed.
He seeks to have another opportunity to reach the podium at a Paralympic Games, which is why, he says, he follows Iran´s powerlifter Siamand Rahman´s career. "He is the world´s strongest man, an example both as an athlete and as a person, and an inspiration," he said.
"I want to win Paralympic gold one day."
Full schedule and results can be found on Nottwil 2017´s website.
Live stream is provided on paralympic.org, World Para Athletics' website and Facebook page.