OIS to offer photo service at Rio 2016 Paralympic Games
The joint initiative between the Olympic Information Service (OIS) and the International Paralympic Committee (IPC) will spread the colour, passion and excitement of the Paralympics.
13 Jul 2016
Imagen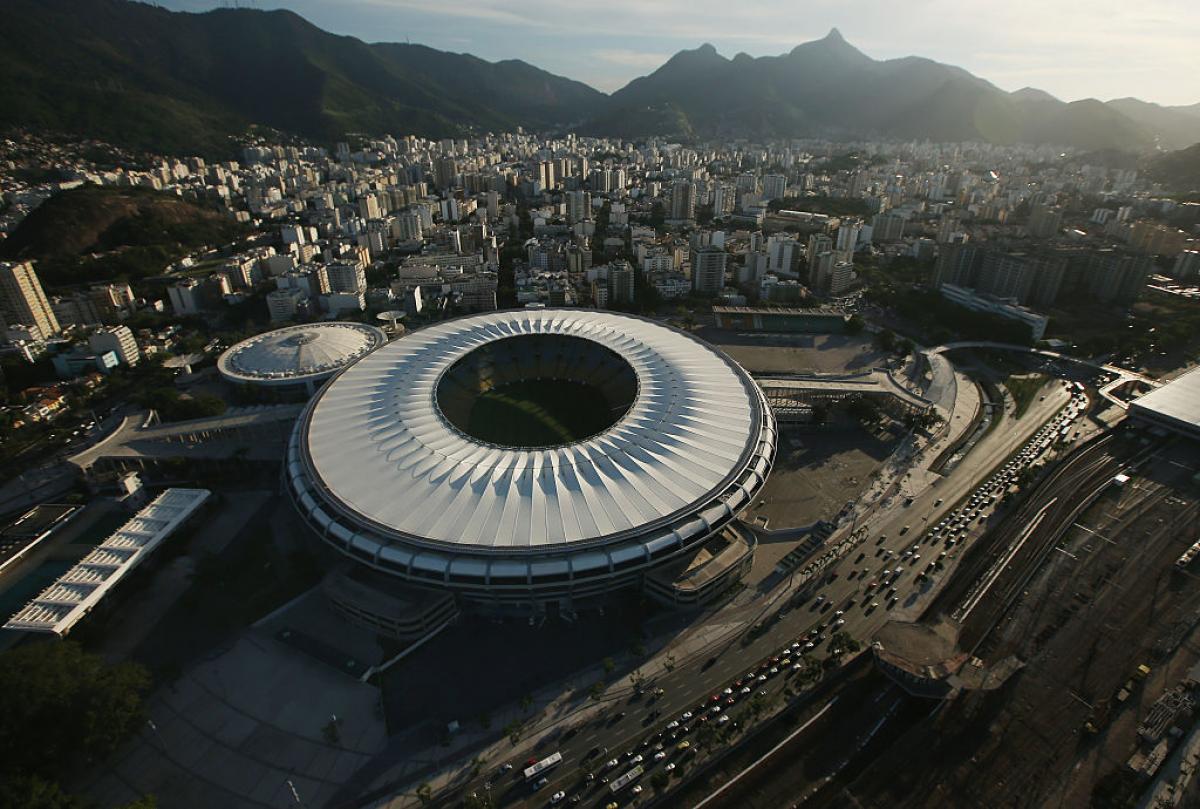 ⒸGetty Images
By IPC / IOC
The Rio 2016 Paralympics will be the setting for a groundbreaking programme in which images captured by some of the world's best sports photographers will be made freely available across social media platforms.
The joint initiative between the Olympic Information Service (OIS) and the International Paralympic Committee (IPC) will spread the colour, passion and excitement of the Paralympic Games throughout the globe.
The OIS is a professional sports information service established under Olympic Agenda 2020 to support and cover the Olympic Games, Paralympic Games and Youth Olympic Games.
The OIS photo Team will provide a unique professional sports photographic experience at the Rio 2016 Paralympic Games.
Behind the lenses are four multi-award winning Sports Illustrated photographers in Bob Martin, Simon Bruty, Al Tielemans, and Tom Lovelock (see biographies following).
The objective of the OIS photo service will be to provide extraordinary, dynamic, artistic and unique photographic coverage of the Para athletes and Paralympic Games under the majestic backdrop of Rio de Janeiro.
All photos will be made available via a custom website www.OISPhotos.com (which will go live 1 September 2016) with curated sets also be published on the IPC official website.
Facebook will be used as the primary publishing platform, with the images also published on Instagram, Twitter, Flickr and Flipboard.
All images taken by the OIS Photo Team will be made available license-free to National Paralympic Committees (NPCs), International and National Para Sport Federations and the media worldwide.
All Para athletes in Rio and at home will have free-of-charge access to the photos and can post them on their personal websites and social media platforms.
Push services are available for professional news organisations.
For further information contact:
Anthony Edgar (anthony.edgar@olympic.org) or Bob Martin (bob@bobmartin.com)
OIS Photographers, Rio 2016 Paralympic Games
Bob Martin, Photographer
Bob Martin is a multi-award-winning sports photographer specialising in shooting action, graphic and editorial pictures for advertising, corporate and editorial clients. During a career spanning 30 years, he has photographed every major sporting event, from the last 14 summer and winter Olympics and two Paralympics, to Elephant Polo in Nepal and Horse Racing on ice in St Moritz. His photographs have appeared in numerous publications, including Sports Illustrated, Time, Newsweek, Life, Stern, Paris Match, Bunte, L'Equipe, The Sunday Times and The New York Times. Living in his native England, Bob was the only Sports Illustrated photographer based outside the USA. Bob's photography has been recognised with more than 60 national and international awards. He is a three-time winner of the prestigious British Sports Photographer of the Year award and in 2005 he claimed World Press Photo Sports Picture honours for an image taken at the Paralympic Games in Athens 2004. Bob was photo chief for the London 2012 Olympic and Paralympic Games and is currently working for Rio 2016 and the International Olympic Committee (IOC), consulting on photographic issues for those games.
Bob's first coffee table book, "1/1,000th" The Sports Photography of Bob Martin, was awarded Best Illustrated Sports Book of the Year at the 2016 UK Sports Book Awards.
Simon Bruty, Photographer
Simon Bruty is a photographer who excels in action photography and innovative portraiture, particularly on location. Working for Allsport and then Sports Illustrated, this celebrated photographer has covered most major sporting events, including 14 Olympic Games, multiple Super Bowls, and World Championships. His photographs have appeared in numerous publications worldwide. Simon has earned multiple awards, including World Press Photo, 1999 and 1989, L'Equipe Sports Photographer of the Year 2003, SSF World Sports Photo Contests, Canon Prize 1998 and IOC Best of Sport Folio Winner 1994. In 2003 The London Observer chose one of Simon's photographs to be included in its list of the World's 50 Greatest Sports Photographs.
Al Tielemans, Photographer
Al Tielemans, a longtime contributor to Sports Illustrated magazine, is credited with more than 100 Sports Illustrated covers. He has photographed 13 Olympics, 24 Super Bowls, 22 World Series and shot portraits and features of countless prominent athletes. An award-winning action photographer, he has a reputation for getting both novice and veteran subjects to reveal their hidden personalities in his portraits. In 2003, he was commissioned to create a photo exhibit - "Football and Children: The Thread of Companionship" - for the opening of Lincoln Financial Field, Philadelphia's football stadium. He currently works as a photographer and video producer near Philadelphia, PA USA.
Thomas Lovelock, Photographer
http://www.thomaslovelock.com/
After assisting a number of world-renowned photographers early in his career, starting in 2001, London-based sports photographer Thomas Lovelock soon developed his own style and his own top editorial clients. These included Sports Illustrated, The Associated Press and ESPN, as well as commercial clients such as Ralph Lauren, Pepsi and Red Bull. His portfolio includes shots from many of the sporting world's biggest events: Wimbledon, French Open tennis, British Open golf, Ryder Cup, Red Bull AirRace 2009 World Tour and the London Marathon, as well as Olympic Games in Athens 2004, Torino 2006, Beijing 2008, Vancouver 2010, London 2012 and Sochi 2014.
Sonali Prasad, Digital Media Innovator
Sonali Prasad, from Delhi, India is a hybrid mix of technology and storytelling, with degrees in Computer Science and Journalism. She recently graduated from Columbia Journalism School in New York with a master's degree, finishing second in her class with Honours. For her academic excellence and news judgment she was awarded the top honour of the school, the Pulitzer Traveling Fellowship for 2016. In February this year Sonali was also chosen as one of the eight Google News Lab Fellows in America and is spending the US summer understanding data and digital innovation in newsrooms across the world. She is also working on an ambitiously funded, collaborative project comprising of Columbia Journalists and Stanford Engineers to report on a year-long storyline on coral reef health metrics using image processing sensors.
Sonali was part of the inaugural batch of IOC Young Reporters (Class of 2010) and has been tightly knitted to the Olympic Movement ever since. She covered the London 2012 Olympic Games with the Press Association, and also covered the Paralympic Games and the Sochi 2014 Winter Olympic Games. In 2012 she was selected as the youngest ever member of the IOC Press Commission.