Ones to watch for sailing and shooting announced
The IPC continues its rundown of athletes to look out for at Rio 2016 with a look at sailing and shooting.
08 Jan 2016
Imagen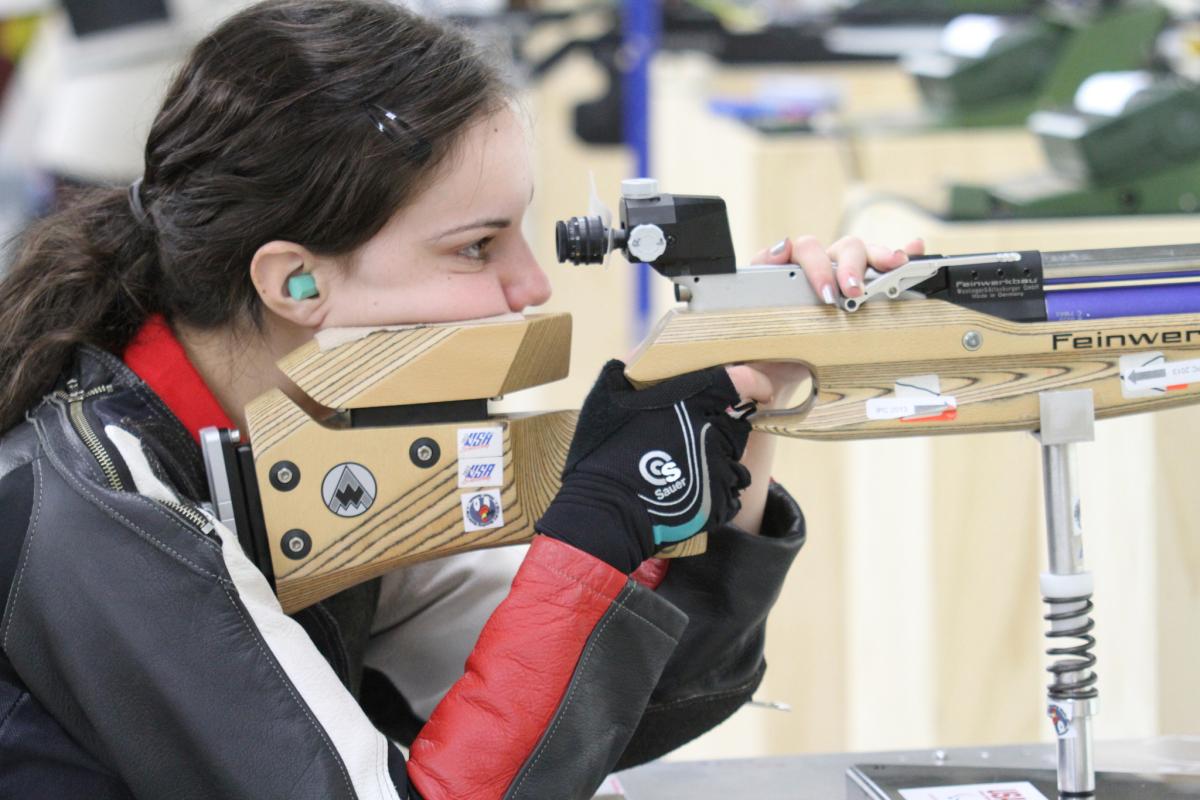 ⒸUSA Shooting
By IPC
On Friday (8 January), athletes and teams in sailing and shooting were the latest to be announced by the International Paralympic Committee (IPC) as One to Watch for the Rio 2016 Paralympic Games.
The Rio 2016 Paralympic Games, which run from 7-18 September, will see up to 4,350 athletes from around 170 countries compete in 528 medal events across 22 different sports.
In an effort to make it easier for the public and media to understand which athletes to look out for at Rio 2016, the IPC between 4-15 January is announcing Ones to Watch in all 22 sports, revealing athletes in two sports each day.
The Ones to Watch athletes for sailing and shooting are as follows:
Sailing
Damien Seguin (FRA)
Seguin won Paralympic gold at Athens 2004 and Beijing 2008 but did not medal at London 2012. He returned to form in 2015 however, taking his fourth world title in the 2.4mR single-person keelboat.
Dan Fitzgibbon and Liesl Tesch (AUS)
The pair took a break after winning gold at London 2012 but were back in SKUD18 action at the 2014 World Championships where they took their first world title together. In 2015 they won numerous World Cup events and finished the year by retaining their world title.
Heiko Kroeger (GER)
Germany's Sydney 2000 Paralympic champion Heiko Kroeger sails in the 2.4mR class and has won seven world titles. He finished fourth at both Athens 2004 and Beijing 2008, before taking silver at London 2012. He won silver at the 2015 World Championships behind French rival Damien Seguin.
Colin Harrison, Jonathan Harris and Russell Boaden (AUS)
The trio finished with bronze at the 2014 World Championships and silver at the 2015 equivalent in the sonar competition, missing out on gold by just one point. Rio 2016 will be the trio's first Paralympic Games together. Harrison and Boaden won bronze medals at Beijing 2008.
John Robertson, Hannah Stodel and Stephen Thomas (Great Britain)
Rio 2016 will be the trio's fourth Paralympic Games together. Having won the 2015 world title in the sonar class, edging home favourites Australia, they will be optimistic about landing their first Paralympic medal as a group. The crew finished fifth at London 2012.
Shooting
McKenna Dahl (USA)
Dahl is one of an exciting new crop of shooters to come out of the USA in recent years. In 2014 she secured a Rio 2016 quota place for the USA at the World Championships and in 2015 competed at three World Cups.
Cuiping Zhang (CHN)
Zhang claimed the first gold of London 2012 in R2 (women's 10m air rifle standing SH1), setting a world and Paralympic record. She followed this with a second gold in R8 (women's 50m rifle three positions SH1), adding to the two silvers she won at Beijing 2008. In 2015 she set three new world records and in 2014 won the world title in R8.
Jinho Park (KOR)
In 2014 Park was in outstanding form winning 10 medals at his first World Championships and the Asian Para Games. His only outing in 2015 was the World Cup in Sydney, Australia, where he won two golds in R3 and R1. Rio 2016 will be his first Paralympics.
Jonas Jacobsson (SWE)
If selected, Rio 2016 will be Jacobsson's 10th Paralympic Games. Since his first Games in 1980 he has won 17 gold, two silver and nine bronze medals. His glorious career also includes 19 world and 22 European titles.
Krisztina David (HUN)
Although she made her international debut in 2010, injury hampered her first few years. She won a European bronze in 2013 in the P2 (women's 10m air pistol SH1) and achieved the same feat a year later at the World Championships. Despite heart surgery in 2015, she still managed a World Cup win in Fort Benning, USA.
Matt Skelhon (GBR)
Skelhon won gold at Beijing 2008 just two years after taking up the sport. At London 2012 he won silver in R3 and bronze in R6 but bounced back in 2013 winning the European title in R6. At the 2014 IPC Shooting World Championships he won gold in R6 with a new world record and silver in R3.
Michael Johnson (NZL)
Michael Johnson has competed at every Paralympics since Athens 2004 where he won gold in the R4 (mixed 10m air rifle standing SH2). Since then he has won numerous medals and broken multiple records. He showed he is in great form for Rio 2016 by setting a new R5 world record at a 2015 World Cup meeting in Poland.
Minna Leinoen (FIN)
Aged 23 and on her Paralympic debut at Athens 2004, Leinonen won R5 (mixed 10m rifle prone) gold with a world and Paralympic record. She then had to wait until 2013 to win her next major medal, bronze in the R5 at the European Championships. In 2014 she won the R5 world title in Suhl, Germany.
Oleksii Denysiuk (UKR)
In his debut season in 2015 the Ukrainian made the finals at every World Cup, and medalled in all but one, to put him amongst the medal contenders for Rio 2016. He ended the year in the top three rankinigs in P4 (mixed 50m pistol SH1), P3 (mixed 25m pistol SH1) and P1 (men's 10m air pistol SH1).
Sareh Javanmardidodmani (IRI)
Since winning bronze in P2 (women's 10m air pistol SH1) Javanmardidodmani has improved dramatically and now holds three world records. She won her first world title in 2014 and a year later won two World Cup events, breaking more records along the way.
Veronika Vadovicoa (SVK)
The Beijing 2008 Paralympic champion returned to form in 2013 winning two European titles. In 2014 she claimed the R2 (10m air rifle standing SH1) world title and silver in the R8 (50m rifle three positions SH1) at the World Championships. In 2015, she won seven World Cup events and set a new R3 (mixed 10m air rifle prone SH1) world record in Poland.
On Saturday (9 January) the IPC will announce the Ones to Watch athletes for canoe and triathlon, two sports that will make their Paralympic debut at Rio 2016.