Ostersund 2021: Get to know Sweden
Sweden will rely on its advantage as the host nation of the tournament to keep its Paralympic Winter Games hopes alive
15 Sep 2021
Imagen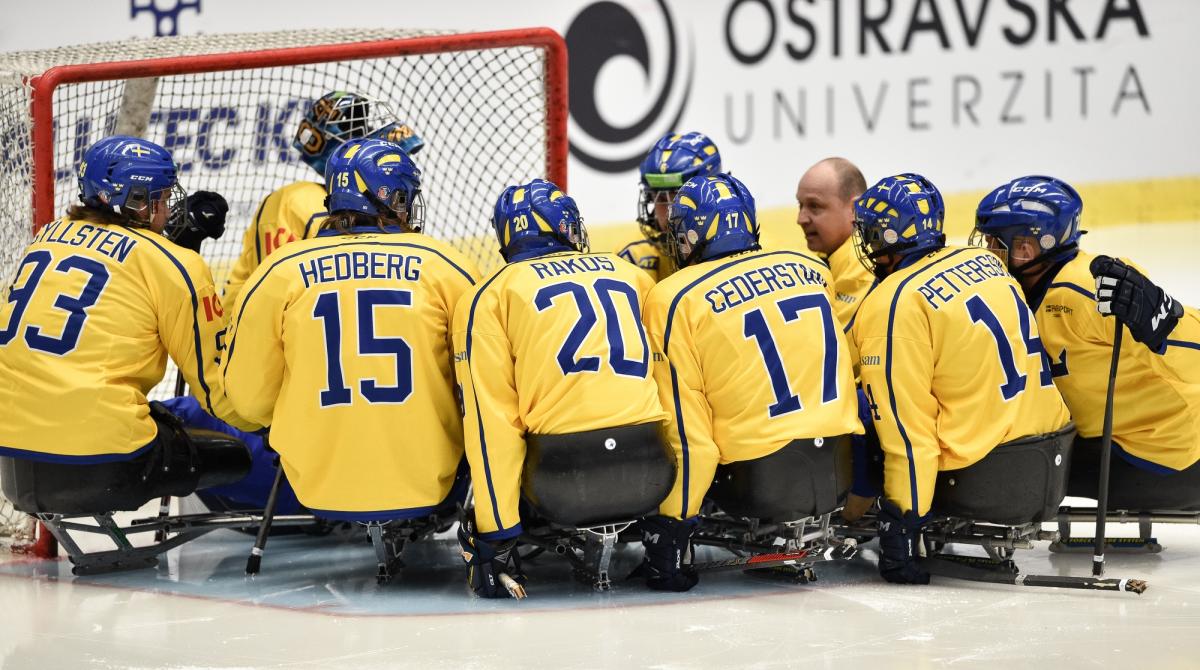 ⒸLOC Ostrava
By Stuart Lieberman | For World Para Ice Hockey
The 2021 World Para Ice Hockey Championships B-Pool will take place from 17-22 September in Ostersund, Sweden.
Six teams will compete, with the top three finishers advancing to the Paralympic Qualification Tournament later this year, and the top two finishers also being promoted to the A-Pool for the 2022-23 season.
We have broken down what you need to know about each team and now is time for the number one seed and host nation Sweden.
Background: The sport of Para ice hockey was founded in Sweden in the 1960's. The country was the first Paralympic champions in the sport and has three World Championship A-Pool medals to its name. Despite its rich history, several of Sweden's players have aged in recent years and it looks to remain in top contention. It will rely on its advantage as the host nation of this tournament to keep its Paralympic Winter Games hopes alive.
World Ranking: 7th
World Championships History:
2019 A-Pool: 7th place
2017 A-Pool: 6th place
2015 B-Pool: 2nd place
2013 A-Pool: 8th place
2012 B-Pool: 2nd place
2009 B-Pool: 2nd place
2004 A-Pool: 3rd place
2000 A-Pool: 3rd place
1996 A-Pool: 1st place
Athlete to Watch: Defender Niklas Ingvarsson has been participating in the sport since 2000 and is the only athlete left on the team from when it last won a World Championship A-Pool medal in 2004. He was also a member of Sweden's bronze-medal winning team at the Salt Lake City 2002 Paralympic Games. At the Ostrava 2019 World Championships A-Pool, he led Sweden with four goals.
Matchup to Watch: Sweden vs. Finland at 17:00 on 17 September will reveal how much Sweden has stayed in shape during the pandemic and will pit these two new rivals against each other for the first time in history at the World Championships.
Sweden roster:
Goaltenders:
Ulf Nilsson
Staffan Siren
Defensemen:
Anders Winstrand
Niklas Ingvarsson
Peter Nilsson
Johan Strandmark
Forwards:
Per Kasperi
Rasmus Lundgren
Peter Ojala
Christian Hedberg
Robin Men
Maximillian Dickson Gyllsten