Para bobsleigh World Championships: 5 things to know
The first World Championships will take place since the sport was provisionally added to the Beijing 2022 programme.
27 Jan 2017
Imagen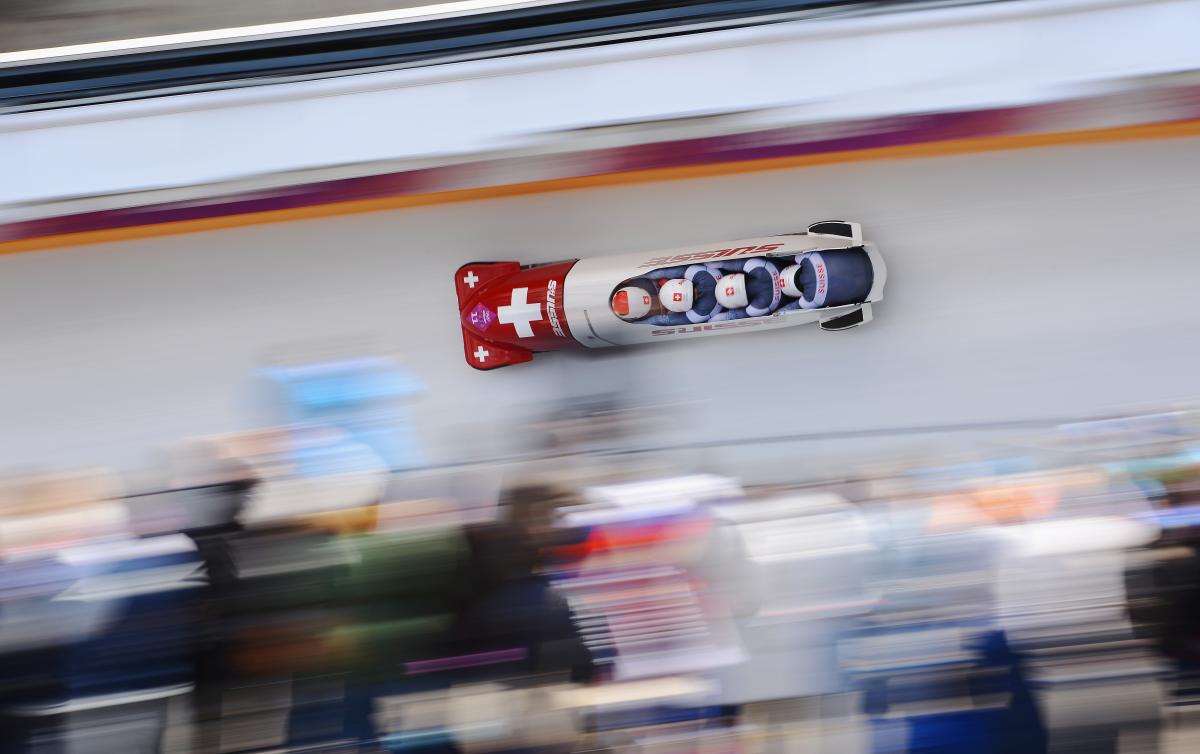 ⒸGetty Images
By Chris Reid | For the IPC
The first Para bobsleigh World Championships to be held since the International Paralympic Committee (IPC) announced that the sport was provisionally included in the Beijing 2022 Games, will get underway on 29 January in Switzerland.
Ahead of the event which will run in St. Moritz until 5 February, here are five things to know about the sport.
1. What is Para bobsleigh?
Hurtling down icy chutes at speeds reaching up to 130 km/h while pulling 5Gs on corners, Para bobsleigh is a test of focus, determination and courage. It is a sport that attracts adrenaline junkies, which might explain why athletes include former soldiers and even a BASE-jumper.
Athletes compete on their own in specially designed 'monobobs,' trying to clock the fastest time down a track. This World Championships will also see the debut of the new Para bobsleigh mechanical launcher – previously sleighs accelerated from gravity-assisted starts – now they are launched by a mechanism which replicates running starts.
Both men and women compete against other in the same discipline in Para bobsleigh and this year's event will see women competing for the first time.
In a single medal event, athletes are timed over four races and the individual with the fastest cumulative time is crowned the winner.
2. Para bobsleigh has been provisionally accepted
The International Bobsleigh & Skeleton Federation (IBSF) is the international governing body for Para bobsleigh. In September 2016, the IPC provisionally accepted Para bobsleigh to be included in the Beijing 2022 Paralympic Winter Games.
However, before full approval can be given it needs to fulfil certain obligations: over this season and next, the sport must host a minimum of six World Cup races and one World Championships each season.
3. Some history
While 2016 saw the first-ever Para bobsleigh World Championships, this year's competition is being held in St. Moritz, which is considered the sport's birthplace.
The first bobsleigh club was founded in there in 1897 and the luxury resort town has been instrumental in the development of Para bobsleigh too. It is the thought the first monobob was created by Renzo Podar in St. Moritz back in 1979 and the International Monobob Club, St. Moritz was formed in February 2008.
The sport continues to grow in popularity; last year's Championships in Park City, USA, saw 19 athletes from nine nations competing. This year the number is up to 14 nations: Australia, Austria, Canada, Denmark, Spain, Estonia, Great Britain, Germany, Latvia, Lithuania, Norway, Sweden, Switzerland and the USA.
4. Ones to watch
Canada's Lonnie Bissonnette and Latvia's Alvils Brants are currently the two highest ranked Para bobsledders, with Bissonnette being the winner of last year's world title. While they remain friends off the track, the two have stirred up quite the rivalry. Both have each won a World Cup each this season; Bissonnette taking gold at Park City last November, and Brants at Lillehammer, Norway, earlier this month.
The USA's frontrunner Barry Shroeder also got a taste of success at Lillehammer, winning gold in the first round. Look out for Great Britain's sole competitor, Corie Mapp who won 2016's inaugural World Cup Para bobsleigh race in Igls, Austria.
5. How to follow the World Championships
Athletes will have training runs from 29 January to 3 February before they go for podium positions 3-5 February.
Competition can be followed via the IBSF's Twitter @IBSFSliding, Facebook /IBSFsliding and website www.ibsf.org/en/our-sports/para-sport.