Para powerlifting educational courses held in Dubai
Over 50 participants from 27 countries took part from 19-26 February, prior to the start of the eighth Fazza 2017 World Para Powerlifting World Cup.
26 Feb 2017
Imagen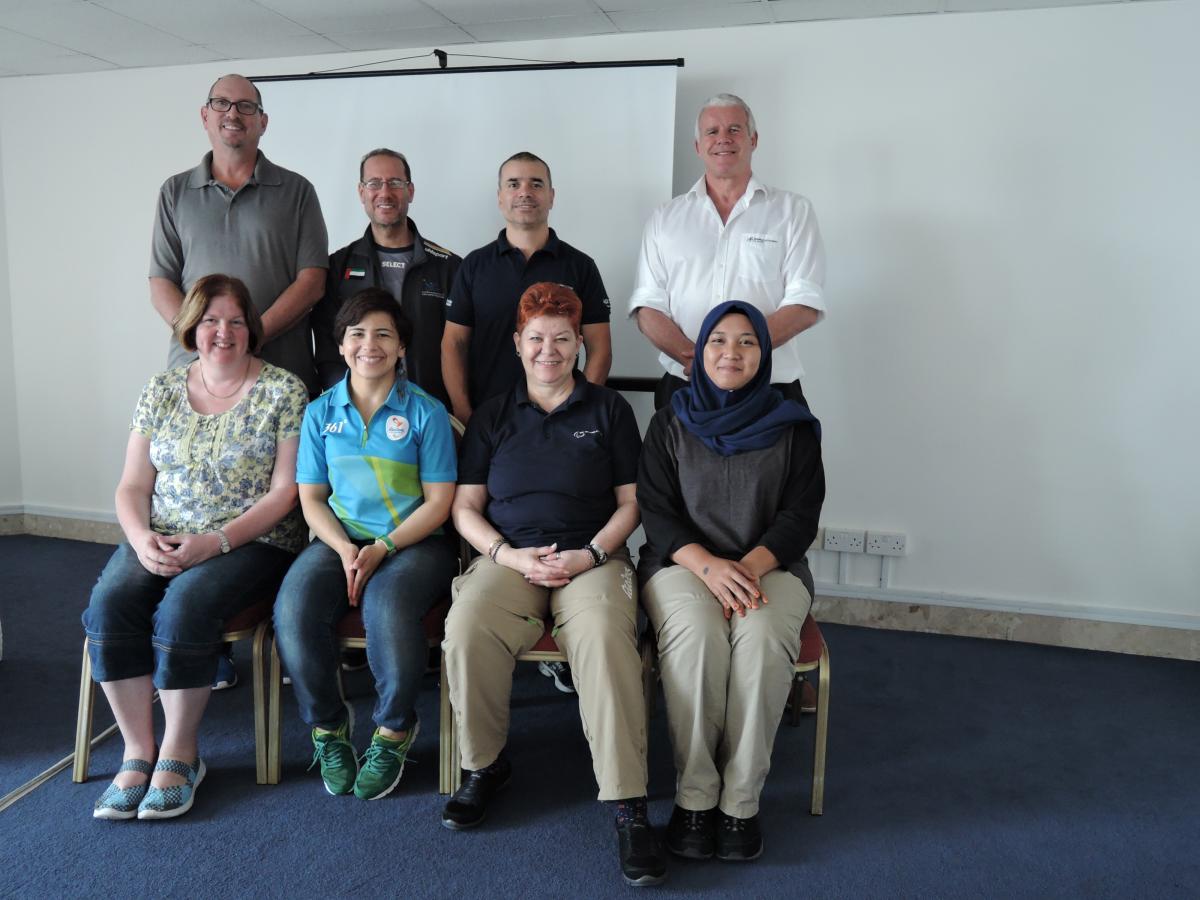 By IPC
World Para Powerlifting, in partnership with the Dubai Sports Club for the Disabled (DSCD), conducted a series of educational courses from 19-26 February in Dubai, United Arab Emirates, prior to the start of the eighth Fazza 2017 World Para Powerlifting World Cup.
Over 50 participants from 27 countries completed different courses to become World Academy of Sports (WAoS) trainers, World Para Powerlifting educators, national referees and national classifiers, as well as in elite coaching and an international referee refresher.
The courses are integral to developing the sport both across the region and on a global scale. The increasing number of educators and trainers with a Paralympic background ensures that an increased number of courses across regions can take place in the future.
After successfully completing the WAoS trainer course, Troy Engle said: "It was an incredible experience for me. I hope it was a rewarding experience for the incredible group of educators.
"They say that 'when one person teaches, two people learn' and the sessions were great learning opportunities for all of us. Moreover, the chance to interact and get to know such a diverse group of men and women from around the globe, all bound by a devotion to the Paralympic Movement was nothing short of amazing!"
Jenny Ortiz, who became a World Para Powerlifting educator in Dubai, said: "It was amazing to learn the art of questioning and listening to participants when leading a course in order to create knowledge together with the learners instead of just transferring knowledge to them."
Thanks to the agreement with the DSCD, and with the support of the Agitos Foundation(the development arm of the International Paralympic Committee (IPC)), World Para Powerlifting also launched the second edition of its anti-doping programme 'Raise the Bar, say NO! to Doping.'
Up to 200 athletes and team officials will be educated in Dubai between 25-26 February about the importance of clean sport and related areas such as the prohibited list, the doping control process, the rights, responsibilities and roles of the athlete, support personnel and National Paralympic Committees in Anti-Doping.
The Fazza 2017 World Para Powerlifting World Cup will take place in Dubai from 27 February-3 March, and will gather around 190 athletes from 33 countries.
The competition will be streamed live at World Para Powerlifting's website.