Paralympics in 2018 'almost certainly' McKeever's last
Canada's 10-time Paralympic champion speaks on the upcoming Paralympics and the growing depth and quality of the field.
04 May 2017
Imagen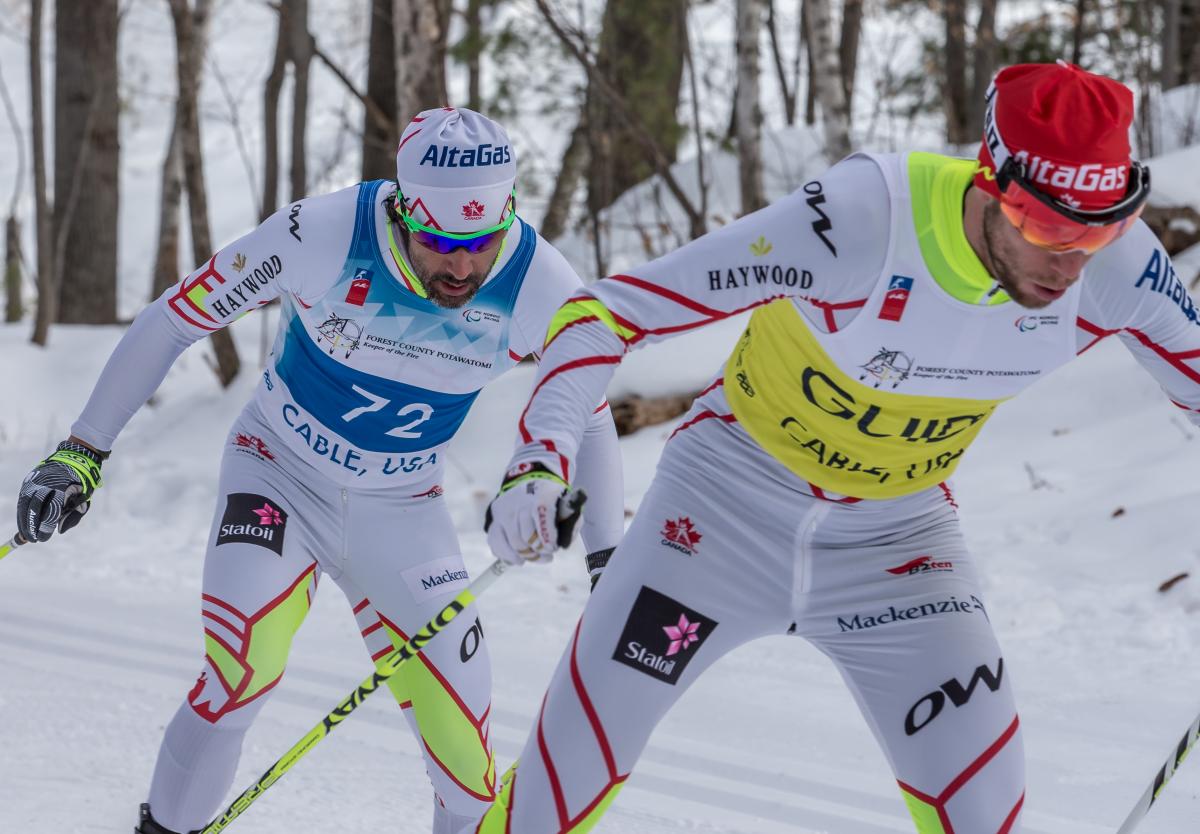 ⒸJames Netz
By Louise Wood | For the IPC
"I may be around if I find myself involved in Paralympic sport in the future"
Canada's 10-time Paralympic champion Brian McKeever is fully focused on increasing his gold medal tally in what could be his final Paralympic Games in PyeongChang, South Korea in March.
The 37-year-old is aiming to go out on a high following a great 2016-17 season which saw him add to his World Championships hardware.
"PyeongChang will almost certainly be my last Paralympics, at least as an athlete! I may be around if I find myself involved in Paralympic sport in the future," McKeever said. "No matter what, the Games will be a special time as always and I'm excited to be there in Korea to experience not just the racing, but also the culture of the area which makes each Games experience so rich."
He is determined to defend his men's cross-country visually impaired titles from the previous two Paralympic Winter Games which are the sprint, middle and long distance. In fact McKeever has never lost in a 10km race in four editions since 2002.
"Next year is all about PyeongChang," McKeever, who agonisingly also missed out on competing at the Vancouver 2010 Olympics, said. "I will make a run at the Olympics if there are still spots open on the Canadian team, but the big focus is on defending the cross-country titles from Vancouver and Sochi."
Even though he is the man to beat in his event he will probably face the toughest challenge yet to his cross-country dominance from up-and-coming skiers.
"It's getting very tough since the younger skiers are getting so much faster each year and the gap is shrinking each month," he explained. "I love that this is finally happening as more racers are clearly training at the top level and have made significant technical improvements. I'm proud that this is happening in the Para Nordic world. We are all improving because of it and the collective level is getting super high."
McKeever proved that he still has the upper hand over the rest of the field, at least for now, at the 2017 World Para Nordic Skiing Championships in Finsterau, Germany. He won another two gold medals in the middle and long distance races taking his gold medal total to 16. He also won bronze in the open relay with Mark Arendz and Emily Young.
"The World Championships in Finsterau were great for our whole team. I think it's the best team performance at a Championship that I can remember," McKeever said. "The success was spread through the entire team with almost everyone recording a career-best performance. That shows the strength of our programme."
He continued: "My favourite race was the relay because it gave me the opportunity to share the day's work with teammates that I very much respect and admire. Mark and Emily skied so well that day and they deserved even more than we got! I wish I could have stepped up a bit more. Seeing teammates step up and find success is more fun for me now than my own races. That's just natural as we age and I'm happy for that perspective!"
McKeever discovered a love of long distance racing as his career progressed. He races both in able-bodied events and also Ski Classics which are open to all.
"I'm concentrating on distance events for a few reasons. Firstly, it's straight-up awesome and fun! Secondly, when you put in as much training as I have done over so many years, it's nice to put that fitness to work over age appropriate distances. If the Paralympics wants to be taken more seriously, the distances need to be appropriate to the ability."
"The biggest reason I have for doing the marathons is that I'm constantly looking for the highest level races I can take part in," he said. "The able-bodied World Cup is limited by FIS [International Ski Federation] quotas and National Federation selections, but Ski Classics are open to anyone who pays the entry. I get the same level of racing, the same depth of field and the same challenge to match the others and it's all accessible to me. I love the opportunity that exists in the Ski Classics series."
The Paralympic Winter Games will take place in PyeongChang from 9-18 March 2018.