McKeever has no plans to retire after continued success
Canada's 10-time Paralympic champion Brian McKeever remains on the trails in the hunt for future glory after adding three more titles to his trophy cabinet at the Sochi 2014 Paralympic Games.
05 Jul 2014
Imagen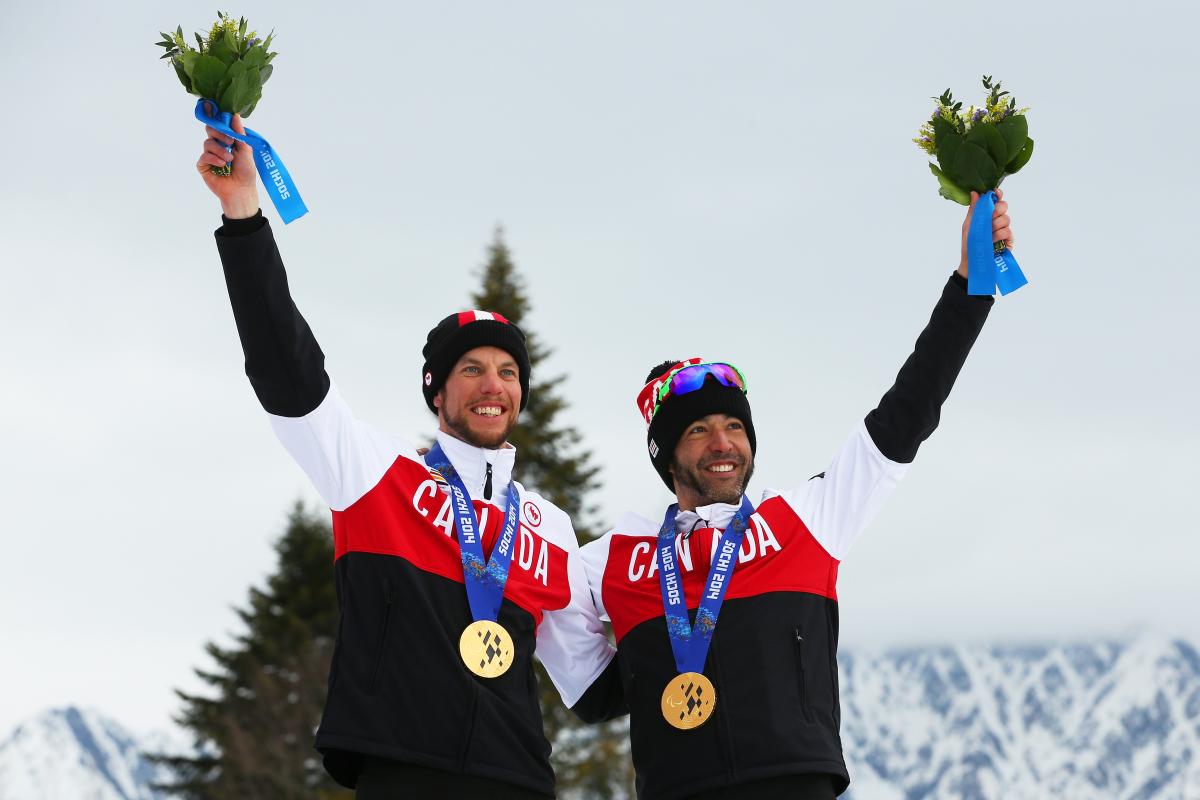 ⒸGetty Images
By Richard Waterhouse | for the IPC
You just got to concentrate on making improvements all the time and avoid sliding back and I'd say we're in a good space right now."
Following another successful Winter Games, 10-time Nordic skiing Paralympic champion Brian McKeever is back on the trail preparing for the new season.
The visually impaired cross country skier has returned to training back home and is aiming to steadily improve in hope he can achieve even more success for at least another four years, which could include the 2015 IPC Nordic Skiing World Championships in Cable, USA.
But nothing will change in terms of his preparation McKeever insists.
"People talk about making giant leaps forward and that doesn't happen," McKeever said. "You just got to concentrate on making improvements all the time and avoid sliding back and I'd say we're in a good space right now. Certainly anytime somebody seems to bite off more than they can chew it's when they get screwed so we are going to do our best to avoid that and continue our steady progression forward."
He collected three cross-country gold medals at the Sochi Paralympic Games, earlier in March, claiming victory in the men's 10km free, 20km classic and 1km sprint free. He now has a total of 10 gold medals but the Canadian had to really fight in the sprint to retain his crown from the Vancouver Paralympics in 2010.
Fifty seconds into the race and McKeever collided with Vladimir Udaltcov on the opening bend which pegged him back. But the 35-year-old fought back into the race and caught up with the race leader, Zebastian Modin to take the race in 3:59.6.
McKeever believed that the thorough planning before the event was the reason he was able to come back to win.
"It happened early enough in the race where we were prepared for a lot of different scenarios," he said. "Maybe not for that one but you just got to react because it's a short race. We certainly had a lot of track to work with and some of the scenarios we envisioned involved being potentially behind on the climbs.
"This makes it easier to deal with situations when they arise. We realised that we had the best skis in that field on the first downhill section so that gives you a lot of confidence to help you claw your way back."
As a highlight, McKeever was impressed by what he achieved in this race as well as his other gold medal triumphs, but he found the success of his fellow countrymen even sweeter.
"Mark Arendz started us off with a silver medal [men's 7.5km biathlon standing]. He is such a talent for our team and it brought everyone really tight together and raises everybody's game for the future. If you got a young guy coming in focussed and ready to go and then producing results then gets everyone going.
"Seeing Chris Klebl walk out of the games with a gold medal in the 10k [men's 10km cross-country sitting] was an absolute highlight for all of us because we know how hard he works and to put it together on the last day under the gun was fantastic."
There have been questions regarding when he will choose to retire but McKeever remains hungry for success and still names competing in the Winter Olympics as his biggest target.
His brother and former guide, Robin McKeever, is hoping to help him achieve this.
"He is continuously pushing that bar higher and he will want to compete in able bodied racing and so that's the direction we're taking his programme," he said.
The 2015 IPC Nordic Skiing World Championships take place from 22 January – 1 February in Cable, Wisconsin, USA.